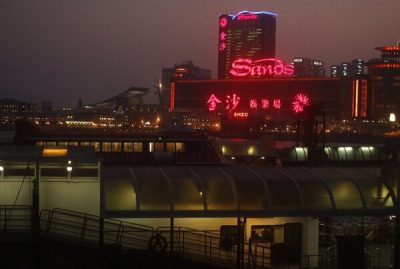 Las Vegas and Macau are slowly coming back to life. The two biggest gambling hubs of the world are squarely in our focus for this week's casino news.
All Las Vegas Strip Employees Must Get Vaccinated
Sin City has been looking for ways to get back on track and it looks like vaccinations are the way. Workers at the Wynn Resorts on the Las Vegas Strip – and soon other properties too – will have to be vaccinated to come back to work. The only workaround to not getting the vaccine is to submit weekly negatives tests to the company to ensure that they haven't contracted COVID-19. This new policy was reported recently and the good news is that that 60 percent of the Wynn's employees have already received the vaccine.
This new rule was put in place just days after the Nevada Gaming Control Board said that they wouldn't consider expanding casino capacity unless the casino was making strong steps to get their employees vaccinated. In other words, the NGCB gave a serious nudge to the gaming venues and they've responded.
MGM also announced a new rule themselves as the play to bring in-room testing capabilities for COVID-19 or proof of vaccination to their casinos. This is all part of their new plan called Convene with Confidence to help their properties reopen and start welcoming tourists safely again..
Macau Casinos See Large Jump In Monthly Revenue
After months of decline (due to the COVID-19 pandemic), the largest casino market in the world is finally beginning to recover. Casinos in Macau recently reported that they brought in $1.03 billion in monthly revenue during March. Those numbers would mark as a 58 percent increase in year-over-year revenue.
Though casinos are still earning far less than what they were making before the pandemic first began, this does show that things are moving in the right direction. The lack of tourism in the area has definitely impacted those numbers but Macau just saw the largest tourism visit in a single day since last year on March 26th.
Macau still has quite a long way to go before things return to normal but with the government slowly easing restrictions on visitors from China, Taiwan and Hong Kong, they could continue to see increased monthly revenue.
Las Vegas Dealer School Is Hiring Students
Last we checked in with dealer schools in Las Vegas, they were overflowing with applicants looking to get certification. The market is so hot right now that casinos are now hiring students before they even graduate.
The owner of the Crescent School of Gaming and Bartending said that almost anybody who wants to work is able to get a job as casinos are looking to get dealers onboard. With the vaccination starting to roll out worldwide and tourism is starting to pick back up again, demand for Vegas is expected to increase. Meaning casinos in Las Vegas are going to need a lot more help in the next few months.
It does cost in between $500 and $12,000 to attend the dealer schools in the area and the courses last anywhere from six weeks to six months. Though anybody that can graduate from the schools are able to take on casino jobs at off-strip casinos and make about $35,000. That doesn't include tips, which they'll get on top of that. Graduates that can get employed to a place on the strip are able to earn up to $50,000.
The extra help will not only be needed due to tourism but also because the casinos on the Strip are beginning to increase their overall capacity. Hopefully, some of these casinos can get themselves back to full strength soon.