#1 trusted US gambling site.
15+ years of experience.
Popular RTG casino games.
Fastest cashouts in the US.
Excellent customer service
4.9% credit card deposit fee.

Why We Prefer Bovada Over Others
While there's still a lot of competition in the US online gambling market, the amount of high-quality operations is surprisingly low. For example, the luxury of being able to cashout your winnings is, as scary as it sounds, unavailable at many sites, and there's only a short list of reliable sites. We rank Bovada as the #1 option for US residents, and here's why:
They deliver the fastest check cashouts in the US. Well, faster than any other US gambling site excluding the sites in states with legalized online gambling.
They take care of customers. With both phone and e-mail support, this site delivers great experiences by putting a lot of effort into their customer support.
They have great software. We consider their gaming software the finest in the US for both casino and poker games. Their instant-play versions and mobile games are especially good.
They have a long history in the online gambling business. There are people behind Bovada's operations that used to operate Bodog – a site that's been in the business since early 2000. Some of the people have been in the business 15+ years.
Customer Service
Bovada's customer service has always treated me well. You can contact them via phone support (1-888-263-0000) or e-mail support (service@bovada.lv) — I've never tried contacting via phone number, but if the quality of their e-mail support is anything to go by (fast replies and thorough answers), you'll have a nice experience with their phone support as well.
Some people accuse Bovada of "not listening to its players." In most cases, these are the players who complain about anonymous tables, not being able to join waiting lists, etc. All of those decisions were made with recreational players in mind, and since the site is now more enticing to recreational players, educated players should love the current situation even more instead of complaining (there's a higher percentage of recreational gamblers to play against).
Bovada's customer service is also perhaps the most active out of any online poker room in the world at participating in discussions at online poker forums (many of the top internet poker forums now have "Bovada Service" users who are there to answer any questions about the site). As incredible as it sounds, customers are sometimes getting answers to questions without even directly contacting them.
Deposit Options
Bovada.lv offers two deposit methods:
VISA Credit / Debit / Gift Cards.
MoneyGram® (called "Rapid Transfer" at Bovada)
A card deposit is the easiest and fastest of Bovada deposit options. You need a Visa credit, debit/check or gift card that's eligible for online and international purchases.
It's worth noting that even if your card fulfills the criteria, the transaction is never certain to go through, which unfortunately is typical for gambling-related transactions in the USA. Netspend debit cards have had a high success rate lately, and the cards that you should stay away from are Greendot and Vanilla VISA cards.
There's one negative with Bovada deposits: they charge a 4.9% fee for card deposits except for the first deposit. Betonline is the only other US poker site that charges for such transactions (6%). Take this into account when depositing to Bovada especially if you're going for the minimum deposit, since even though they claim a minimum deposit limit of $20, in reality you have to deposit the minimum of $20+4.9%.
Minimum Card Deposit: $20
Maximum Card Deposit: $500
Rapid Transfer (the equivalent of MoneyGram®) is a handy way to deposit and withdraw money to and from Bovada.lv. It takes 15 minutes for a deposit and 24 hours for a withdrawal to arrive. By depositing $300 or more at a time and withdrawing max. once a month, Bovada takes care of all the transaction fees. (Otherwise deposit fees are $12-$20 and withdrawal fees $20-$60.)
Minimum Rapid Transfer Deposit: $10
Maximum Rapid Transfer Deposit: $800
Pros & Cons
Credit / Debit / Gift Cards:
Fast, convenient and easy-to-use.
No need to visit any live locations to send the money.
A low minimum deposit limit ($20).
Sometimes fail to work for gaming transactions.
A 4.9% deposit fee (most credit card poker sites take no fees).
Must cashout via a check (takes a couple of weeks).
Rapid Transfer:
Fast and reliable.
Rapid Transfer cashouts are processed faster than checks.
You need to visit a live location to send the money.
A relatively high deposit fee ($12-$20).
A high minimum deposit ($100).
Cashout Options
Bovada.lv offers two withdrawal methods:
Checks
Rapid Transfer (the equivalent to MoneyGram®)
Your available withdrawal option depends on the way you deposited money to Bovada; if you made a credit card deposit, you can withdraw the money as a check (Bovada has the fastest check payouts out of all US poker sites); if you made a Rapid Transfer deposit, you can withdraw the money by using Rapid Transfer.
To be eligible for a withdrawal after having made a credit card deposit, you must complete the credit card verification form on Bovada's website.
How to cashout from Bovada:
Go to your account at www.bovada.lv and select 'Payout'.
Select the payout method.
Enter the amount you want to cashout.
Confirm your address information.
Click 'Request Payout'.
What are the withdrawal limits?
For check withdrawals: $20-$3,000.
For Rapid Transfer withdrawals: $100-$750.
Are there any cashout fees?
The first check withdrawal of each month is free. If you want to cashout more than once a month, the rest of the cashouts cost $50 each. (In case you make a deposit and then, without using the money, decide to withdraw it, Bovada may charge a fee).
Here are their Rapid Transfer cashout fees:
| | |
| --- | --- |
| Cashout Amount | Fee |
| $100 – $199 | $20 |
| $200 – $399 | $30 |
| $400 – $599 | $45 |
| $600 – $750 | $60 |
Payout Speed
Bovada.lv has the fastest cashouts for US players as of now (unless you live in Delaware, Nevada and New Jersey where you can order ACH cashouts at regulated online poker rooms). Bovada delivers checks in 1-2 weeks (recent reports indicate that they deliver these in 10 days) when many of their competitors take several weeks and some even months.
Rapid Transfer payouts take a maximum of 24 business hours, after which you can collect your withdrawal at a local MoneyGram® location.
It's been increasingly hard to find US poker sites that process cashouts fast. Some sites claim to deliver checks in a couple of weeks but take months (even half a year in the case of relatively popular Lock Poker). Bovada is the biggest US poker site but incredibly also has the fastest withdrawal processing times.
Throughout Bodog's 15+ years in the online gambling business, no payout issue or dispute has been left unresolved. The only two Bovada payout issues that I recall were in 2008 and 2011 when checks took a long time to process (longer than usual, that is – they still delivered checks faster than most gambling sites do normally). But those were small issues and it's remarkable how well they've done for such a long time.
Visit Bovada Now
2008 Payout Delays
Bodog's payouts were delayed in 2008 and for a good reason: Maryland DOJ and IRS seized $25 million of Bodog's money as the dollars were sitting on their payment processor's account. An undercover agent registered an account at Bodog and made two cashouts during the year of 2007, which helped the IRS to seize the money. (Citypaper published a great article on the subject called The Ghost Hand.)
2011 Payout Delays
We have no real information on what caused Bovada payouts to be delayed in 2011. They claimed to be in the process of changing payment processors in order to deliver checks faster in future which then slowed down current check processing. I don't know if this was the real reason but they surely figured out how to deliver checks fast afterwards.
Bonus Offers & Promotions
You'll qualify for the Bovada bonus automatically by signing-up at www.bovada.lv without using a Bovada bonus code.
Bovada's bonus offer is decent for beginners. You get 60 days to clear the bonus (after you've made your first deposit), you can clear the bonus at any stakes you want and the terms are straightforward.
Bovada caters to recreational players which forces Bovada to make welcome bonuses simple and relatively easy to clear.
First Deposit Bonus
Big poker bonuses are useless unless they can be reasonably cleared. Some bonuses are impossible to clear for beginners; for example, they might take ridiculous amounts of playing to clear in relatively little time or they can only be cleared above micro stakes.
Fortunately, the poker bonus offer is good for beginners. You get 60 days to clear the bonus (after you've made your first deposit), you can clear the bonus at any stakes you want and the terms are straightforward. They cater to recreational players which forces them to make their welcome bonuses simple and relatively easy to clear.
How Do I Clear the Bonus?
You clear the poker bonus by reaching new bonus levels; you reach new bonus levels by earning poker points; you earn poker points by generating rake for Bovada.
The more bonus you earn, the easier it gets to clear additional bonus. For example, level three is $100 for 750 poker points while level five is $150 for 1,500 poker points. (Going from level four to level five was 25% easier than going from level one to level two, for instance.)
Here are the charts:
Bovada Poker rake (per pot) to poker points.
Rake generated
Points earned
$1.00 – $3.00
1.00
$0.50 – $0.99
0.50
$0.25 – $0.49
0.25
$0.05 – $0.24
0.10
$0.01 – $0.04
0.05
$1 in tournament fees
3.00
"Poker points earned" translated to "bonus released".
Points earned
Bonus released
50
$10
250
$40
750
$100
1500
$150
3000
$300
5000
$400
Will Additional Deposits Qualify for the Bonus?
Only the money deposited on the same calendar day as your first deposit will qualify for the Bovada Poker deposit bonus. If you deposit $100 next Tuesday and later on that Tuesday deposit another $100, you'll be eligible for $200 in bonuses.
Should you deposit the additional $100 on Wednesday, however, you've already missed the boat and won't qualify for the bonus.
Do I Need a Bovada Bonus Code?
There is no Bovada bonus code at the moment; you can qualify for the bonus simply by signing-up at their website.
Reload Bonuses
They award reload bonuses only to certain players – whether these players are selected randomly or have to meet certain criteria is unknown. There are no poker reload bonuses available for everyone.
Other Poker Bonuses
In addition to the poker deposit bonus, Bovada players are eligible for a Bad Beat Bonus (win 100 x the big blind, up to $1,000) and a Royal Flush Bonus (win 50 x the big blind, up to $200).
Other Bonuses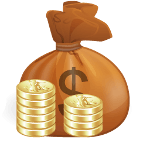 You get a 100% welcome bonus (up to $3,000) for your first Bovada Casino deposit and a 50% free bet bonus up to $250 for their sportsbook. How long does it take to clear the bonuses?
Their casino bonus requires you to wager the deposit and bonus amount 25 times over until you can cashout. For a $100 deposit, therefore, you need to wager 25 times $200 (includes both deposit and bonus amounts), or $5000.
Their sportsbook bonus can be cleared by wagering 3 times the deposit plus the bonus amount. For the full bonus, you have to bet $500 and you'll get $250 in bonus money, which means that in total you need to wager 3 times $750 (or $2250) to clear the full bonus.
You have 60 days to clear the bonus offers.
Bovada Poker Tournaments and Games
Readers might wonder what kind of games are available at Bovada Poker. Players can enjoy Texas Hold'em, Omaha, and Omaha Hi-Lo events. Enter no-limit, pot-limit, and fixed-limit events. Play for high stakes, mid-stakes, low stakes, or event micro stakes.
Bovada Poker Events
Bovada has a $150,000 guaranteed poker event every Sunday. For high stakes players, Bovada also organizes a $100,000 high roller event. Premium players and whales have a much higher chance of winning the $100K high roller event, because so few players enter. Sit'n go's, jackpot SNGs, and turbo events are designed for card players on the go.
$150K Guaranteed Poker Tournament (Weekly)
$100K Guaranteed High Roller Tournament (Weekly)
Turbo Tournaments
Jackpot Sit & Go Tournaments
Sit-and-Go Tournaments
$1.5 Million in Weekly Guarantees
Monster Stack Poker Tournaments
Special Features
Bovada's proprietary online poker software making cardplaying easy. Over the years, Bovada customers have called for special improvements, which have resulted in the following four innovations.
Quick Seat: Be seated at the poker table of your choice in two easy steps.
Anonymous Tables: The ultimate in fairness, because poker pros can't target you as a casual player.
Zone Poker: As soon as you fold your cards, you'll appear on another poker table.
Mobile Poker: Fully compatible with Android, iOS, and Windows smartphones and tablet computers.
Is Bovada Safe and Legit?
Controversy
It's important to look at the background and the people behind operations that provide online gambling – especially when it comes to sites that provide games for US customers. While the company has done an admirable job so far, there's some controversy in their background that the readers at Gaming the Odds should know about – so is Bovada legit and safe?
Bovada.lv is the "US version of Bodog" – it was created by Bodog's operators, has the same software and shares the same players. It feels good to play at a site that has been in the online gambling business since 1998.
But if you were to judge the people involved in Bovada's operations by what they were doing before they created Bodog, you may think that Bovada is anything but a safe to place to gamble at. However, keep in mind: they've done a wonderful job at being a reliable, professional and entertaining gambling site for several years now.
In 1998, a company called eSportz provided original software for a company called Cyberoad, through which the software was provided to some of the first online betting sites, namely Grand Prix, The Big Book, The Sports Machine and Mayan Sports. All of these companies used a payment processor called eBanx. Eventually, Cyberoad purchased eBanx.
In 2000, a company called El Moro Finance agreed to make $200,000 worth of credit available to Cyberoad. Since Cyberoad was unable to pay its debt to El Moro, it went out of business during the same year and El Moro – curiously, a company that owns some of Ayre's real estate – acquired Cyberoad's assets, leaving Cyberoad's investors with nothing.
Bodog was born out of this situation, and as far as the other companies that were powered by eSportz software go, The Big Book had acquired Grand Prix (The Big Book shared offices with Calvin Ayre's company) and continued using the same software, while Mayan Sports couldn't come to an agreement with El Moro and decided to start using new software.
During the time it took for Mayan Sports to transition to using new software, eBanx (which, again, was Mayan Sports' payment processor, and technically now owned by El Moro) sent e-mails to Mayan Sports' customers, urging them to move their business to Bodog, and they could even use the same usernames and passwords they had when playing at Mayan Sports.
During this time, Ayre even used a fake name ("Cole Turner"). Understandably so, the Mayan Sports people were not happy to find out his real name later on.
That's the story when you look at official records. Calvin Ayre paints a different picture:
"There's no point in me talking about Cyberoad," Mr. Ayre said dismissively in an interview. "It wasn't my company, it was only one of a number of customers I had."
In U.S. regulatory filings, however, Mr. Ayre is described as the "creator and visionary" of Cyberoad. The filings say he gave up his CEO's title shortly before the company obtained a stock listing in the U.S. "over-the-counter" market in the spring of 1999, and began acting as a consultant.
The Globe and the Mail Interview
It's worth noting that Calvin Ayre has been associated with marijuana smuggling (for which his father got sentenced) and insider trading (which he settled for $10,000), due to which he was banned from serving as an officer or director in any company listed on the Vancouver Stock Exchange (among other things). Being a "consultant" is sort of a cliche for people to call themselves after they've been banned from directly running a company.
It's difficult to tell what they real story is, although if you read the article linked to from the previous paragraph, you'll find out about several things he claims to be true that don't add-up when compared to the "official" story.
In short, Cyberoad relied on eSportz software (controlled by Calvin Ayre) and took a line of credit from El Moro (affiliated with Calvin Ayre). If eSportz would stop providing software for Cyberoad, would the company go out of business and then be owned by El Moro essentially for the price of $200,000 minus the money that Cyberoad paid back before going bankrupt?
And having eBanx e-mail to Mayan Sports customers, urging them to join Bodog instead is unethical to say the least. Then again, competition is fierce in the world of business.
Criticizing Bodog / Bovada the company, however, is difficult. They've provided customers with first-class online casino games, professional customer support and fast payouts for over 15 years now, and even though their poker room has the most player traffic out of all US sites by far, they still process cashouts the fastest.
But if you look at the background of the company's founder, there's definitely something shady going on. With that said, I have yet to find a case where Ayre's actions have negatively affected his customers, even though many of his business partners seem unhappy.
Is Bovada Rigged?
Bovada has essentially been in business since 2000. They've been through all sorts of testing, their software is certified by Gaming Associates, and they are currently licensed by Kahnawake Gaming Commission.
So is Bovada rigged? My answer is a definite no.
In case you still worry about Bovada cheating or being rigged, you're obviously more than welcome to contact their customer support. They're true professionals and I've never had a bad experience with them. You can either call them or send an e-mail. Can you cheat at Bovada?
The fact that this is an honest and reliable company doesn't mean that there wouldn't be cheating at Bovada. Just like an honest live casino or poker room is bound to have cheating customers, the same goes for online sites.
Fortunately, bigger online poker rooms have all sorts of methods to stop players from cheating; for example, they can detect if you're talking with your friend on MSN or Skype, have a lot of experience on studying hand histories, etc.
But you could, of course, play in the same table as your friend and have a phone conversation at the same time, thus sharing information with each other. These players get caught faster than you'd probably think since it's surprisingly difficult to act like you're not playing together.
All-in-all, I suggest spending less time wondering "is Bovada rigged?" or "are other players cheating at Bovada?" Just play the game and enjoy it. Should you see anything suspicious, feel free to report it, but it's unlikely that you will.
Is Bovada Legal for US Players?
I get a lot of questions asking about whether Bovada is legal or not. While I'm not a lawyer, have never studied law and write for entertainment purposes only, here's why my answer is "yes."
Bovada operates in Canada, is owned by Meadway Leisure Limited and has a gaming license issued by the Kahnawake Gaming Commission. For all I know, they're running their business legally under international law and fully comply with Kahnawake Gaming Commission's rules.
Nowhere in the US federal law does it say that it's illegal to play poker, casino games or bet on sports online. This is a myth. People often confuse the legality of betting on these games with the legality of running a business that accepts bets or is involved in processing online gambling payments (those might be illegal).
They use a .lv domain. This prevents the Department of Justice seizing the domain like they seized the .com domains of PokerStars and Full Tilt Poker in 2011, which turned into quite a catastrophy for the US online poker market.
Is It Legal for Bovada to Operate in the US?
They accept sports bets and are involved in processing gambling transactions so there's a real chance that the US government will take action against them at some point — especially considering it already has done so when seizing $25 million from Bovada's payment processor's account in 2008 (as referred to earlier).
Bovada has, however, demonstrated that they can handle problematic situations and payouts were delayed only for a while. They since prohibited players from states where they feel like operating online gambling games is going to be the most difficult (legally-speaking).
But betting on sporting events or casino and poker games is not illegal by any federal law, although some state laws do prohibit it. Accepting sports bets online is illegal per the Wire Act of 1961. The sites operating an online sportsbook are taking a risk and you – if you participate in their games – take a risk as well since the site might fold one day and take your money with you. But by playing, you're not violating any federal laws (this, again, is my uneducated opinion – for legal advice, contact a local gaming lawyer).
Where Is Bovada Legal?
While no federal law prohibits you from playing online poker, casino or sportsbook games, individual state laws may do so. Most state laws have vague gambling laws and it's a matter of interpretation to determine if playing there is legal or illegal, however, there are a couple states where participating these games is illegal with almost 100% certainty. (Still, getting prosecuted for gambling online is rare.)
States such as Utah, New York and Washington have strict laws against online gambling. With many others, it's difficult to say and only three states have specifically legalized online gambling games (although not in all forms) and those are Nevada, New Jersey and Delaware.
Bovada operates in Canada, is owned by Meadway Leisure Limited and has a gaming license issued by the Kahnawake Gaming Commission. For all I know, they're running their business legally under international law and fully comply with Kahnawake Gaming Commission's rules.
I recommend contacting a local gaming lawyer about the subject. In fact, that's what you should do if you want to get a professional answer to "Is Bovada Legal in the US?"
Why the Biggest Poker Sites Got Shut Down a Few Years Ago?
When PokerStars left the US market and Full Tilt Poker shut down (it has since re-opened, although not for US players), US players lost two of the biggest online poker sites in the world. Will legit Bovada get shut down as well? While everything is possible and I have no way of predicting the future, PokerStars and Full Tilt were charged with fraud and money laundering and the Department of Justice never blamed them for violating the Wire Act (which, they later admitted, applies only to online sports betting anyway).
Banks allegedly processed "unlawful" gambling transactions – while making them look like non-gambling transactions – in exchange for large investments from those poker companies. SunFirst Bank, for instance, allegedly processed around $200 million in online poker payments.
All the problems that US poker sites have had with the Department of Justice have related to bank frauds, money laundering or accepting illegal transactions, which is why only a few payment options for US players exist. Legality of playing poker online (from a player's point-of-view) has never been the issue. And there is no federal law that prohibits you from playing poker on the internet. Locally, in your state, there may be though.
It's only reasonable to assume that something of similar sort may happen to other real-money online gaming sites in the US, no matter how "legit" they are. Banks and payment processors aren't willing to process online gambling related payments knowingly so gambling sites have to "hide" the true origin of the transfer. We recommend that you keep your account balance at minimum in order to avoid losing a lot of money in these situations.
Visit Bovada Now
More:
Last Updated: November 27, 2019