Sports betting is my favourite form of gambling because it is not an exact science unlike casino games. By understanding the sport, the game, the players and the circumstances – in addition to knowing how to find the best lines – you can place profitable bets (highly-skilled sports bettors make millions of dollars a year).
The basics of sports betting are easy to understand. This section of Gaming the Odds will take you through all the important sports betting concepts you need to know to start making real money by betting on sports. Start with these guides:
General knowledge of sports betting is not enough. You need to know your sport inside-out to recognize profitable betting opportunities (otherwise the sportsbooks will always know better). If you're passionate about several sports, I recommend choosing one of them and dedicating yourself to just that sport in the beginning; find out all you can about its history, teams, coaching staffs and players. Follow the games all the way from pre-season (if they're available) obsessively and analyze them. Stay on top of news stories so when something happens, you're among the first people in the world to know about it.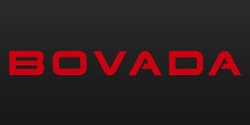 Bonus: 50% up to $250.
Best for USA.
Fastest player cashouts.
Sportsbook and casino.
Doing those things is a fantastic start. I will also write a collection of pointers for the following sports and leagues in near future (for example, you will find out why there's a significant difference between a -7.0 and a -6.5 point spread bet in football):
Betting On Sports Online
Having internet access is wildly useful for anyone looking to take part in real-money betting. While there are several advantages to betting online, the main ones can be summed up with three points. When betting online, it is:
Easier to compare odds.
Easier to place bets.
Easier to do research.
But the main issue that many bettors have when contemplating taking their business online is the reliability and legality of online sportsbooks and payment methods — quite understandably, this often stops potential bettors from signing-up at online sports betting sites.
While it's always good to be careful, not trusting any online sportsbook out there is being paranoid. There are, after all, several online sportsbooks with 10+ years of experience, strong track records, good odds and they keep receiving excellent feedback online year after year. The best in the business understand that reliability is the most important thing and that players sleep better at night knowing they can move their money to and from online sportsbooks however often they want to.
As far as legality of online betting goes, you should check your local laws to make sure you're allowed to place bets there. Contacting a local gaming lawyer could be the best way to do this in order to get the most accurate interpretation of local gambling laws.
Betting Sites
The best all-around betting sites are:
These sites have impressive track records, they treat customers well and often have great odds, too. Furthermore, co-incidentally, all of the sites have casino and poker software as well, should you ever feel like you want to try other forms of gambling (you can access all of the games from the one account that you create when initially signing-up).
I recommend signing-up at multiple betting sites in order to take an advantage of the best odds. It's especially important to Join Now Pinnacle Sports because of their games with reduced juice (see Reduced Juice Sportsbooks if you're wondering what that means ??? it's one of the most important pieces of sports betting knowledge).
If you're hesitating, start with a low amount and see how it goes ( you will be pleased with how well they work, and how easy betting is).
Depositing and Cashing Out Money
All the betting websites recommended at Gaming the Odds have a plethora of deposit and cashout options (32Red has around 50 payment options in some jurisdictions). As long as you're of legal age, you'll have no problem finding a suitable sports betting payment option (if all else fails, you can always go with a wire transfer).
That is, unless you're from the USA, in which case you're left with credit / debit / gift cards and money transfer services (such as MoneyGram®) as deposit methods and checks and money transfer services as cashout methods. Having Mastercard or Visa cards gets the job done for the most of it, and certain betting websites accept American Express as well.
The Right Approach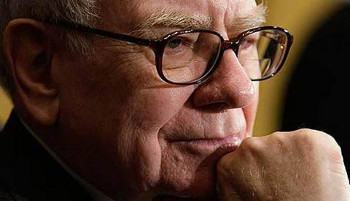 "Ted Williams, in the science of hitting, talks about waiting for the right pitch. And that's what investing is. In batting, if you have two strikes, you have to swing at the next strike. In investing, you just wait for the right pitch."
– Warren Buffett
Most sports bettors feel like they know better than bookies. Firstly, that's rarely the case since the bookies are usually better-informed, and secondly, bookies get to set the kind of odds that they're happy with, making it increasingly hard for the bettor to find games where bookies have made such a grave mistake.
Sports bettors do have it easier in today's world, though, because of all the information that's available on the internet and so many bookmakers online to compare and choose from. By shopping for the best lines, you give yourself significantly improved chances of profiting from sports bets.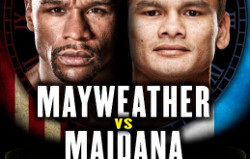 For example, when looking at the odds for the Floyd Mayweather vs. Marcos Maidana fight on September 14th, 2014, you would have to pay $800 to win $100 at Bwin when placing a bet on Floyd Mayweather, whereas at 32Red you only have to pay $600 to win $100.
Those types of differences have a significant effect on your bottom line in the long run, and obviously you always want to get the most bang for your buck. The only way to do that is to create accounts at the most reputable online sportsbooks and comparing their odds because there isn't a single sportsbook that's going to consistently have the best odds across the board.