Hand-to-hand combat is a tradition as old as the human race. Thanks to padded gloves and a series of rules, boxing has managed to take one of mankind's most violent forms of behavior and turn it into a globally recognized sport. While it may have faltered in popularity over the last decade due to rampant corruption and the rise of mixed martial arts, it still manages to bring in plenty of wagers for marquee fights.
If you've ever wanted to bet on boxing but didn't understand all the options, this article is meant to serve as a primer. The most common types of odds are covered below, as well as tips for giving you the best chance to win.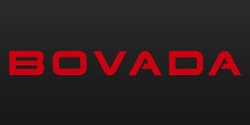 Bonus: 50% up to $250.
Best for USA.
Fastest player cashouts.
Sportsbook and casino.
Understanding the Types of Odds
When you head to an online sportsbook to wager on boxing, you'll find two primary types of odds: moneyline and fractional. This section explains how each works.
Moneyline Odds – A favorite with American bookmakers, moneyline odds can be recognized by a number with either a plus or minus sign in front of it. If the number doesn't have a symbol, this is the same as having a negative sign. The minus symbol indicates the favorite in a fight, while the underdog gets the plus sign.
A positive number indicates the amount of money you'll win with a $100 bet. For example, wagering $100 on Marcos Rene Maidana (+500) in his rematch with Floyd Mayweather Jr. would pay $500 for a winning bet.
The negative number shows how much you'll need to wager in order to win $100. In the previously mentioned fight, Floyd Mayweather Jr. is a -800 favorite to win. This means you would need to risk $800 in order to win $100.
Fractional Odds – While the fractional version of odds is most popular with bookmakers in the United Kingdom, it's not uncommon to find them offered at sportsbooks around the globe. In this case, the odds are expressed in a fractional form such as 1/5 or 5/1.
I've found that the simplest way to explain this form of betting is "winnings/wager." The number on the left side is the amount you'll win, while the number on the right indicates the size of the wager.
Once again, let's use the Mayweather/Maidana fight as an example. The fractional odds of Mayweather winning in the first round are 50/1. Using the "winnings/wager" formula, this means a winning $1 bet would pay $50.
In the case of Mayweather winning by a decision, the odds are 2/5. This means you would need to risk $5 in order to win $2.
If you want to wager more than $1, it's easy to calculate the outcome using simple multiplication. Since 50/1 means $50 won for every $1 risked, a $100 wager would result in winnings of $5000. If you bet $100 on 2/5 odds, you would receive $40 in winnings.
Most Popular Boxing Weight Classes to Bet on
There are 16 major weight classes in the sport of boxing, although these vary drastically in their level of popularity. When it comes to the betting public, the following are the divisions most likely to draw major action from the punters:
Middleweight – If you want an idea of the perfect blend of speed and power, just look at legendary 160-pound divisional fighters such as Marvin Hagler, Sugar Ray Leonard, and Thomas Hearns. They all fought in the middleweight division, and modern competitors include Miguel Cotto, Gennady Golovkin, and Peter Quillin.
Heavyweight – When it comes to bringing in casual bettors, nothing can rival a heavyweight fight. Their larger frames (201-pound and above) mean that a knockout can come at any second, although the division has fallen on hard times since the departure of champion Lennox Lewis in 2003.
Junior Middleweight – Fighting at 154, just six pounds lighter than the middleweights, this division features an impressive combination of speed and knockout ability. Some of the top names in recent years have included Floyd Mayweather Jr., Canelo Alvarez, and Austin Trout.
Welterweight – The fighters at 147 pounds may not knock out their opponents as often as the heavier divisions, but they possess more than enough speed and technical expertise to thrill fans and create exciting bouts. Notable fighters in recent years have included Manny Pacquiao, Floyd Mayweather Jr., and Juan Manuel Marquez.
Betting Options for Boxing
The following are the most common options for boxing wagers:
Overall Winner – The bettor tries to predict the winner of the fight.
Round Betting – Wager on which round a fighter will claim victory.
Round Group Betting – Pick a fighter to win in a group of rounds (for example, Andre Ward to win in rounds 4 to 6).
Over/Under Rounds – Predict whether a fight is going to last more or less rounds than the number provided by the bookmaker.
Fight Outcome – You can wager on a specific fighter to win by decision, knockout, or disqualification. You can also bet that the contest is going to end in a draw or technical draw.
Tips for Betting on Boxing
If you're going to lay a wager on a boxing match, here are a few things to take into consideration:
Hometown/Popular Fighter – If a boxer is competing in his hometown, or is far more popular, there's a chance he'll gain an advantage if the fight is determined by the judges.
Fighting Styles – Analyze the styles of the fighters to try and determine the outcome. Some boxers excel against certain styles and struggle with others.
Recent Fights – How has the fighter fared in his last two fights? Is he starting to show signs of slowing down?
Quality of Opposition – Has a fighter competed against quality opposition or a series of journeymen? This can make a major difference when he faces stiff opposition.
Prime – If a fighter is in his prime, he's at the height of his ability. This can be tied to age, but it has even more to do with how much mileage the fighter has racked up in the ring.