Anyone who's bet online during the past 8 years or so understands why payout speed is an important consideration when signing-up at any online sportsbook, but especially if you're from the USA. This article explains the reasons for that while taking a look at different US sportsbook cashout options and recommending online sports betting sites with fast cashouts.
Why Most US Payouts Are Slow
USA gambling laws prohibit banking institutions from processing "unlawful" gambling transactions, and since it's difficult for banking institutions and payment processors to determine which transactions are "unlawful" due to differences in state laws (for example), they've mostly decided not to process gambling transactions at all. (This is partly why there are problems with online gambling transactions even in states in which it has been legalized.) It's constant cat-and-mouse game for online sportsbooks and payment processors, which is why many sportsbooks have difficulties processing and delivering payouts in time.
It's difficult to build an online gambling site that functions well (at least it seems to be, judging by the lack of sites functioning well). So if gambling laws aren't the cause of slow cashouts, it's the incompetence of online gambling sites. And sadly there are quite a few of incompetent online sportsbooks, especially when it comes to processing sport betting withdrawals.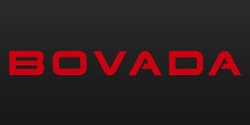 Bonus: 50% up to $250.
Best for USA.
Fastest player cashouts.
Sportsbook and casino.
Cashout Options at USA Sportsbooks
Checks:
Generally-speaking, anything under 2 weeks is considered a good cashout times for US sports betting sites, but there are a few sportsbooks that do even batter. Namely, Bovada.lv, 5Dimes.eu and Bookmaker.eu all deliver US cashouts in less than 10 days, and Bovada has actually been delivering checks in 4-5 days lately.
There are unfortunate examples of sportsbook withdrawals taking more than a month (even 6+ months). A good way to stay away from danger is to stick to betting at the mentioned online sportsbooks that accept USA players.
Money Transfer:
By referring to money transfer services, I mean the likes of MoneyGram®. The top US sports betting websites that I just mentioned all have MoneyGram® withdrawals, and it generally delivers those within 48 hours.
Money transfer cashouts are more costly especially since online sportsbooks often grant one free check withdrawal per month while a money transfer cashout can easily set you back tens of dollars. (Then again, money transfer withdrawals are faster.) 5Dimes allows one free withdrawal of any type per month.
Credit Cards:
The chance to simply withdraw your sportsbook funds back to your credit card is rare at the best USA online bookies right now. However, should the opportunity present itself, using this method is the easiest and the fastest way to withdraw money from betting websites.
Pre-Paid Debit Cards:
Rarely, but sometimes, online sportsbook offer the option of withdrawing money via personal debit cards – Bovada Sportsbook, for example, currently allows Visa Debit withdrawals for a portion of their US customers (depending on the state you live in).
Bitcoin:
While none of the major US online sportsbooks process Bitcoin withdrawals, 5Dimes is the only one currently accepting Bitcoin deposits, and 5Dimes is expected to start processing Bitcoin withdrawals soon.