At first sight it may seem that looking into sports betting bonuses is not worth it, but after being involved in the online gambling industry for more than 10 years, believe me when I tell you that there are good and bad bonuses in all types of gambling, and the good ones are absolutely worth it.
Offering welcome bonuses is a way for betting sites to compete with each other. They're a small detail in the bigger picture, and the bigger sites understand that most customers are looking to bet money on sports and care little about the terms and conditions of a sports betting bonus. They understand that the offer should be attractive but not juicy enough to attract the wrong crowd (bonus hunters who clear the bonus and leave and may even create multiple accounts).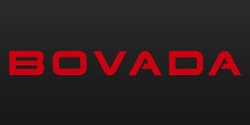 Bonus: 50% up to $250.
Best for USA.
Fastest player cashouts.
Sportsbook and casino.
Similarly, as a customer, it's important to keep in mind that if the offer sounds too good, it probably is. Shady operations use "wonderful" deposit bonuses to get you to to deposit money to their sportsbook, only to never allow you to withdraw the money. The sportsbooks listed at Gaming the Odds all have good reputation online (I've got 10+ years of experience in this business and have paid my share of attention during that time), but you'll also notice that their welcome offers are merely appealing.
How Sports Betting Bonuses Work
There are four kinds of welcome offers in the online betting world:
Deposit Match Bonuses
Free-Play Bonuses
Reduced Juice
Risk-Free Bets
Deposit Match Bonuses:
As mentioned, Bet365's bonus offer (not available for USA) is a good example of a deposit-match bonus: they match your deposit with 100% up to 100 dollars/pounds/euros. After a $100 deposit, for example, you would have $200 in your account available for betting. The catch is that you need to wager that amount three times in order to withdraw the money, so in this case you need to wager ??600 to complete Bet365's wagering requirements.
Remember to pay attention to each bonus offer's terms and conditions. Here's an excerpt from Bet365: "The bonus does not apply to following bets: Any bets placed at odds of less than 1/2 (1.50, -200) or on Instant Games, Asian Handicap, Goal Line or Baseball Money line (Pre Match or In-Play), or Financials bets which are closed early or bets which are cashed out do not count towards any rollover requirements."
If you take a sportsbook deposit bonus, you'll ned to meet rollover requirements in order to withdraw your winnings. At Bovada, the requirement is to wager 3 times the size of the deposit amount plus the bonus; if you were to deposit $500 to Bovada, you'd need to wager 3x$750=$2250 ($750 includes the deposit amount $500 and the bonus $250).
Once you've completed the rollover requirements, you'll be able to withdraw the money that you've won plus your deposit amount; the free bets are gone, but as mentioned, you can still withdraw the money that you won by placing the free bets.
When comparing online betting bonuses, keep these things in mind:
Online sportsbooks set time-limits for their welcome bonus offers (most common being 90 days).
Some sportsbooks have certain limits for which types of bets you can place that qualify for their bonus rollover requirements ??? for example, at Bet365, you need to place bets that have odds bigger than 1.50 in order to have the wager qualify for the rollover requirement (some customers try to meet the rollover requirements by just placing 1.10 types of bets).
Watch-out for online sportsbooks that only qualify the amount you stand to win as a wager instead of the amount you risk. By betting $400 on a -400 favourite (1.25 in decimals), for example, means you stand to win $100. If only what you can win qualifies for the rollover requirements, you've now cleared only $100 worth of requirements instead of $400.
Reduced Juice Offers:
If you're familiar with the term house edge from the casino world, "juice" is the equivalent when it comes to point spread bets. It represent's the sportsbook advantage on an individual point spread bet.
Standard point spread bets are set at -110 (1.91 in decimals). Sportsbooks estimate that these bets are 50-50 situations so they'll always make profit on average when you choose to bet on -110 (you'd have to win 54.95% of your point spread bets to make break even which only highly skilled bettors can do) since, remember, the sportsbook is often right and they estimate those bets to win 50% of the time.
But there are sites that offer point spread bets with reduced juice. For example, 5Dimes (USA accepted) is famous for either giving you a welcome bonus offer or allowing you to place bets with reduced juice on certain games – in 5Dimes' case, they offer -105 bets on reduced juice games, so you're essentially betting with 50% less "house edge," although it could be argued that 5Dimes is more careful with its point spread betting lines so you may not find as many good opportunities. Still, it pays off to pay less juice.
Pinnacle Sports is a reputable non-USA site that also offers reduced juice bets – in their case, it's usually either -105 or even -104. Incredibly, most sports bettors have no idea of these opportunities.
Most online sportsbooks have a good reason to not offer reduced juice bets and rather stick to offering deposit match or free play bonuses: they would make less money per bet on average, but perhaps more importantly reduced juiced bets are less appealing to amateur bettors than deposit bonuses and they attract more educated sports bettors (which are the ones who sportsbooks make less money from).
Betting on reduced juice games is usually a good idea but there are times – more or less often, depending on the sport and the site in question – when you can place better bets at other sites (read about the importance of line-shopping). Going to another sportsbook for a -110 bet might make sense if a team is -6.5 there instead of -4.5 here (read how sports betting works if you don't understand what the last sentence means).
Final note:
All-in-all, it's useful to know about how sports betting bonuses work. As a rule of thumb, you should only sign-up at reputable sportsbooks with the best odds, but now that you know how it all works (and what it all means), you can avoid making mistakes.