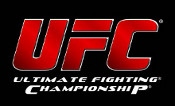 Mixed martial arts (MMA) has been my favourite sport by far for the past few years. I have watched an incredible amount of fights, studied the game and continue to place bets on UFC fights (with good success, I might add). There are plenty of factors to consider that you won't face in other sports (boxing comes closest) and you need to be aware of them all in order to find success when betting on UFC bouts.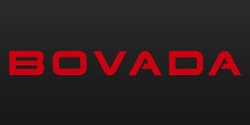 Bonus: 50% up to $250.
Best for USA.
Fastest player cashouts.
Sportsbook and casino.
Betting Tips for UFC Fights
On top of reading my tips for sports betting in general, it's always a must to know how to bet on specific sports. Here's a collection of UFC betting advice and tips based on my past few years of experience.
Acknowledge Judges' Mistakes:
There have been some highly questionable, borderline robbery decisions in MMA even in the UFC, which is by far the biggest MMA organization out there. In close fights, it's understandable that the decision can go either way because MMA judging criteria are leery, but there have been cases where the other guy obviously controlled the fight, did damage and still the other guy got his hand raised.
Therefore when you're betting on an UFC fight – especially a fight that likely goes to distance – you need to have a margin of safety that accounts for judges' mistakes. Few things are as annoying as predicting the fight correctly as far as how it goes only to lose the bet due to some insane decision by the judges.
Unfortunately, this problem is not in the UFC's hands (or any MMA organization's for that matter) since it's each jurisdiction's gaming commissions assign the judges. It's not up to the MMA organization to decide who will get to judge the fights, so this problem applies universally in MMA.
If you're a fight fan in general, you should know that the same applies to boxing as well. Floyd Mayweather, one of the fighters whose skills I greatly admire, fought Canelo Alvarez a couple of years back, won convincingly but one of the judges awarded the fight to Alvarez! Mayweather won by a majority decision, of course, and the rest of the judges gave Mayweather a comfortable win as they should have. If there were two of those insane judges, Mayweather would have lost a fight he very clearly won.
Injuries, Surgeries, etc.:
MMA is a grueling sport and injuries occur on daily basis. If you want to do well at MMA betting, you need to pay attention to the latest happenings and keep track of who are injured, why and how seriously?
MMA fighters are a tough bunch in general and many of them come back "too soon" after surgeries. Especially leg surgeries hinder their abilities to do cardio work, and when you match a guy who's done well lately but has just been to surgery and rushes back into the cage against someone who's got wonderful cardio, you may have a good opportunity to bet on the underdog.
Right now Daniel Cormier is set to face Jon Jones at UFC 178. Alexander Gustafsson was supposed to fight Jones for the title but he got injured and Cormier came in his place – now, Cormier was supposed to go to a knee surgery but he decided to postpone it after the UFC told him he would step-in to replace Gustafsson for the Light Heavyweight Title. It's a pretty safe bet that, regardless of what happens in the fight, Cormier is not in the best possible condition to his knee issues.
Strategical Fighters and Teams:
Jackson's MMA, for example, is well-known for coming up with all sorts of game plans for their fighters. When you match a fighter that likely comes in with a strategy that takes an advantage of an opponent's weakness, and the opponent in question is more of a brawler type who "just fights" and rarely has a game plan, the likelihood of an upset increases.
ESPECIALLY when the opponent is a one-dimensional fighter. Someone who relies on his power punches, for example, often get outclassed by a lesser-known opponent's strategy and tactics that not only allows him to avoid the punches but to bring the other guy out of his comfort zone. Always consider the background and approaches of both fighters when placing UFC sports bets for real money.
Overconfidence:
Here's where it pays off to have followed the sports for years – you can see it and feel it if a fighter is overconfident. This doesn't mean that he necessarily loses, but depending on the person, it may mean that he's more likely to lose.
If you've ever been in the ring or the cage and gone in overconfident, and you end-up getting punched in the face hard, you know what it does to you. At best, it's a wake-up call, but if the fighter has been overconfident throughout the training camp, he may have not prepared as well as he could have and it shows in fights. Overconfidence turns into panic and panic turns into exhaustion faster than if the fighter was calm and relaxed.
Weigh-ins:
In most cases, I like to see the weigh-ins before betting on MMA fights, but this depends on whether I'm getting a great price at early odds. If not, I'll gladly wait until the weigh-ins and look for two things:
How drained does the fighter look from cutting weight? If you have a tough weigh cut, it will affect your performance in the fight. Again, you may still win, of course, but the likelihood of that happening is some % smaller. Being able to compare to how the fighter has looked before is a big help.
What is the fighter's composure like? Sometimes you can just see that the fighter is uncharacteristically uncomfortable with the opponent and it shows in the fight. A fighter may also look overconfident on purpose, which is a way of trying to hide true emotions.
Especially pay attention to fighters who are moving to a different weight class. It's rarely a good sign if a fighter moves to a lower weight class and looks completely drained – indeed, many times a fighter returns to the higher weight class after a couple of fights because the weight cut had such an effect on their performances. This even though they now have to go back to fighting bigger opponents.
I recommend not placing any MMA bets based on weigh-ins until you've done that without risking money for several times. It's an art, but if you've never done it before, you can easily think you're seeing things when you aren't. Only make bets based on weigh-in information when you're absolutely sure that something's up.
The UFC Effect:
A fighter may do well in other organzations, but when he deals with all of the promotional stuff and enters into the Octagon in front of the biggest crowd he's ever seen, it gets to you. Dana White calls these "the UFC jitters," while I just refer to it as "the UFC effect." Rarely does a fighter perfom to his full potential in his first UFC fight (something to keep in mind).
Home Town, Home Crowd:
Do you think it's easier for you to sleep the night before the fight well at home, eating home-cooked food while getting ready for your fight? To not have to be away from your family?
For some fighters, the isolation is good, but many of them would prefer fighting close to home, and when that type of a fighter gets to fight "at home" while the other guy has to sleep in a hotel, find places to eat etc., it can be a significant advantage.
Another factor to consider is that crowds are usually backing the home town fighters hard, which usually inspires these fighters to pull-off amazing performances. (Home advantage is a significnat, well-known factor in other sports, too.)
Best UFC Betting Lines
As in any sport, it's important that you look for the best betting lines and never settle on the odds that you see on your favourite sportsbook. You will have much better returns when betting on mixed martial arts fights if you stay disciplined and keep looking for the best UFC odds.