#1-ranked US poker site.
Solid track record.
Friendly customer service.
FREE deposits.
Reliable cashout times.
Software could be better.
Start Playing at Carbon Poker
Why to Play at This Site
Carbon Poker is ranked as the #1 US poker site at Gaming the Odds. Our reason for ranking it so highly is their reliability and player traffic, both of which are ahead of the competition.
Reliability
We're big fans of how these guys handle their business. It's rare to hear anyone say a bad word about them because they do what's expected – sure, their check withdrawals may take 3-5 weeks to process right now, but that's what they promise on their website.
They only have an e-mail support but you often get a reply within 15-30 minutes. So they've provided one way of reaching their support but they've done it well.
We applaud Carbon for sticking to their promises and serving their customers masterfully.
Player Traffic
This is a good online poker room for US-based Texas Hold'em and Omaha players who like to play cash games from micro-stakes up to $1/$2, sit and gos up to $33 and lower buy-in multi-table tournaments.
If you're used to playing above those levels, you'll have a hard time finding opponents. Carbon does have a wide range of games available all the way from Texas Hold'em to 2-7 Triple Draw (and even a non-poker game like Backgammon), but having a wide variety of games only sounds good in theory. It's difficult to find opponents for games like Razz and 2-7 Triple Draw, (even impossible during some hours of the day).
As mentioned, though, Texas Hold'em and Omaha games seem to run fine, and it's not like the US online poker market offers any better options.
Playing Experience
The only "beef" I have with CarbonPoker.ag is the quality of their software which obviously plays a big part in creating a top-class gaming experience. While I'll go through some of the annoying parts of the software in the following paragraphs, keep in mind that their software does functions just fine and thousands of people use it successfully every day.
Carbon uses Arial font which doesn't render well with the graphics and makes the tables look unprofessional. Additionally, text could use some padding here and there, chips look fuzzy and the overall impression of Carbon Poker table graphics tells me they've made some poor investments as far as software graphics go.
The sounds and the gameplay feel nearly as clumsy as the software looks. Bizarrely, you can't change the viewpoint of your seat but you can send animated smileys to other players. Seems like they've focused on the wrong stuff. (It's possible that recreational players have fun with animated smileys and such but I highly doubt they add any value to the experience.)
CarbonPoker.ag has done an acceptable job with basic usability. In fact, I instantly liked their game lobby as far as both looks and usability goes; the actual game tables only get credit for basic usability, though, and certainly not for graphics.
Deposit Options
Money transactions have been a problem for US poker players ever since the UIGEA (2006) and will continue to be that for a while. You will, however, find success with certain types of credit, debit and gift cards, as well as money transfer services.
Credit Cards:
You can deposit money to Carbon Poker with a VISA-branded credit card. Credit card deposits are the easiest way to transfer money to USA online poker sites since you can initiate the transfer from the comforts of your home and you'll find the money in your account rightaway.
Carbon Poker takes no fees for credit card deposits; if you make a deposit to Carbon Poker with a credit card, you'll have to make a check withdrawal, meaning it's a good idea to see their check withdrawal times.
Gift Cards and Pre-Paid Debit Cards: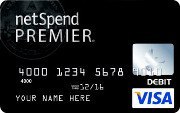 Gift cards are the second best Carbon Poker deposit options for US poker players. The only problem is finding out which gift cards they accept.
I sent them an e-mail asking "which gift cards are accepted at Carbon Poker?" and they responded by saying that they do not accept the following gift cards:
Wal-Mart
TARGET
Vanilla Visa
Visa 2GO
Green Dot
Cash Transfer:
You'll no longer be able to use money transfer services such as Western Union and MoneyGram® to withdraw money from Carbon Poker; they're only available as Carbon Poker deposit methods.
Fortunately, they cover all deposit fees for your Western Union and MoneyGram® transactions. As mentioned, you can only make check withdrawals, so you should see how long it takes to withdraw online poker money via checks.
Verification
They may request identity verification when processing your money transactions. The easiest way to get it over with is not to argue with them about it via e-mail but simply to go to "Player Admin" in the lobby, click "Verification" and follow the steps.
It's a common practice at other online poker sites as well.
You can use other VISA-branded credit, debit and gift cards as long as they're suitable for online and international transactions (not all of them are going to work – you'll have to do some testing to find out which ones work). According to reports, many have used Netspend pre-paid debit card successfully.
In fact, I asked Carbon Poker's support which gift or debit cards are usually accepted for deposits – they replied 15 minutes later with the following information:
"If you are getting a visa gift card please bear in mind we do not accept Wal-Mart gift-card, TARGET gift cards, Vanilla Visa, Visa 2GO and Green Dot because those cards do not allow purchases to merchants outside of the U.S. anymore."Carbon Poker Support
You can also use Western Union or MoneyGram® but only to deposit. All withdrawals are processed via checks.
I deposited a $100 which qualified me for a 250% first-deposit bonus (you can deposit anywhere between $20 and $2,500). Remember to use CARBONPK for bonus code. They release the deposit bonus in $5 increments (more about the bonus offer lower on this page).
The minimum deposit limit at Carbon Poker is $10. All of their deposit methods are free to use.
How to Deposit
Depositing money to the site while taking an advantage of the deposit bonus could be little bit confusing – let's go through the deposit process and you'll see:
Download the Carbon Poker client.
Press the orange DEPOSIT button in the lobby.
Choose your deposit method; for US players either VISA (which includes gift cards and pre-paid credit cards) or cash transfer; for others there are more options.
Enter your deposit details if depositing via VISA; or go to a live Western Union or MoneyGram® locations with the transfer details that you just received.
To claim the deposit bonus, you do not enter the bonus code CARBONPK to the "Promotional Code" field. Instead, after making the deposit, you go back to lobby, select "Promotions" and "Claim a Bonus" – that's where you enter the Carbon Poker deposit bonus code.
You're done.
Cashout Options
Carbon Poker is one of the best real-money poker sites for US players with quick cashouts, reliable software and helpful customer service. As of now, your only Carbon Poker withdrawal options are a check or a gift card. Most choose the former option.
While sites like Bovada (read Bovada review) may process check withdrawals in a couple of weeks, it often takes Carbon Poker 3-5 weeks to do the same (the promise is 3-5 weeks on their website, so the positive thing is that they tell the truth).
CarbonPoker.ag sends checks as courier's checks. The first check withdrawal of every month is free and subsequent withdrawals cost $40 a piece.
The other one of Carbon Poker withdrawal options is the gift card. For some reason there's little information about this option on their website and I have never heard or read of anyone's who's tried it, which makes it seem like a rarely used withdrawal option.
When looking at the offered deposit methods, I found it annoying that there were multiple ways to deposit and only one way to withdraw money from CarbonPoker.ag. Surely it would be easier if you could withdraw using Western Union and MoneyGram® since you can deposit with them? Checks are an OK way to withdraw money from a poker site even though they take much longer than MoneyGram® and Western Union withdrawals would take.
Bonus Offer
You can get a 250% first deposit bonus at Carbon Poker up to $5,000 (therefore the maximum deposit amount that qualifies for the bonus is $2,500). Out of all real money US poker sites, Carbon Poker's bonus offer is the biggest one. (Use Carbon Poker bonus code CARBONPK.)
How to Clear the Bonus
You clear the Carbon Poker bonus by accumulating VIP Points — you earn $1 of bonus money for every 150 VPPs you've accumulated, and since the bonus is paid in $10 increments, you need to earn 1,500 VPPs for each $10 bonus money package.
In ring games, you earn 10 VIP Points per every $1 paid in contributed rake, and don't worry, you'll be awarded fractional points as well, so if you were to pay $0.75 in rake, for example, you'd receive 7.5 VIP Points.
In sit & go and multi-table tournaments, you earn 10 VIP Points per every $1 paid in fees — now here's where beginners often misunderstand the Carbon Poker bonus terms: in a $10 tournament, you pay $1 in fees (so the buy-in is $10+$1) and you get your VIP Points based on that fee, so you earn 10 VIP Points in a $10 tournament.
You enter the Carbon Poker bonus code (CARBONPK) in your account's cashier when you make the deposit. Note: it's important to remember to enter the bonus code or you'll miss-out on the bonus, which is essentially free money.
Bonus Requirements
You must use the bonus within 90 days of making the deposit. You'll keep the money that you already earned but you won't be able to use the rest of the bonus in case the bonus expires (you'll see the expiration date in your Carbon Poker cashier).
Playing "side games" (blackjack, roulette and such) accumulate VIP Points to your account but those VIP Points don't count for the deposit bonus.
Additionally, the minimum deposit amount that qualifies for the Carbon Poker bonus offer is $25, and any unused bonus that you may have on your account expires if you decide to withdraw your money from Carbon Poker.
VIP Program
Carbon Poker players enter a VIP program automatically. Your VIP level depends on the amount of VIP points you've accumulated; the higher your VIP level, the better the exchange rate from VIP points to cash. (Yes, you can exchange the VIP points you've earned to cash even after the deposit bonus has been cleared.)
So Carbon Poker players earn VIP points based on how much rake they pay and www.CarbonPoker.ag charges one cent of rake per every 18 cents in a pot. This is a relatively high rake deduction, considering the biggest US online poker site (Bovada Poker) charges one cent per every 20 cents in the pot.
There are maximum rake limits which depend on the amount of players in the pot and the stakes you're playing at. Additionally, Carbon Poker follows "no flop, no drop" policy which means they charge nothing in case a hand never reaches the flop.
Is Carbon Poker Safe?
You'll see this question asked about almost any gambling site across dozens of forums and question-and-answer type sites. It might be phrased in different waysis Carbon Poker rigged? Is Carbon Poker legit? Finding a definitive answer requires a lot of research and even more judgment and discernment.
Is Online Poker Rigged?
One of the biggest concerns new players have about a specific cardroom and about poker on the Internet in general is whether or not the games are rigged. One of the factors to consider when asking this kind of question is one of motivation. How do Internet cardrooms make their money? Is there a financial incentive to rig the games?
Most Internet poker sites, including Carbon Poker, make their money from a commission they take from the pot of each poker hand. This amount is usually between 2.5% and 5% and usually has a maximum dollar amount per pot. In community card games like Texas holdem, if there's no flop, the house doesn't take a commission at all. This commission is called the rake.
The rake at Carbon Poker is on a sliding scale based on the stakes you're playing. At the highest stakes, the rake is only 1%, but at the lowest stakes, it's 4.5%.
Since the rake is collected on every hand where there's a flop, it doesn't matter much to the house who wins or loses each hand. They make their money anyway, and plenty of it. The site is like a toll bridge. They get paid every time someone crosses the bridge. They don't need to siphon off the gas from the trucks crossing the bridge to be profitable.
In fact, in this situation, cheating by the cardroom actually has a dis-incentive. Players watch Internet poker games closely, and they collect enormous amounts of data. Once they catch a cardroom that's doing something funny, they start to talk about it in poker forums. That's how Absolute Poker lost so much trust because of their cheating scandal. In the long run, Absolute Poker would have made a lot more money from the rake if their player base hadn't stopped playing there because of the cheating.
No similar claims have been made against CarbonPoker.ag.
What about Collusion and Cheating from Other Players?
A poker site only has so much control over the behavior of its players. For example, if you and one of your buddies have Skype, you could play poker at the same table and know what each other are holding and make decisions accordingly. This type of behavior can be subtle and hard to spot, but poker websites are aware of this behavior and do take steps to prevent it.
Carbon Poker includes in their terms and conditions a clause where you have to agree to not collude with other players. If you violate their terms and conditions and you're caught, then you stand to lose the money you have at the site. This is a risk most players are unwilling to take. It's just easier to learn how to play skillful poker.
If you feel like the other players at the table are colluding, you should contact customer support immediately. Carbon Poker does have a fraud department in place, and they have algorithms to detect potential cheaters. Your chances of losing your money because of such behavior is minimal, especially if you're paying attention.
Withdrawal Problems?
One concern that many poker players might have is whether or not they're going to face a problem when it's time to withdraw their money. I've searched multiple reputable player forums for complaints regarding withdrawal problems, and the consensus seems to be that players have no problems receiving their money when they make withdrawals.
You'll notice some complaints about Carbon Poker. This is to be expected. Most people are far more willing to post when there's been a problem to complain about than they were to post when they're satisfied with the service they're received. When was the last time you called a restaurant chain's 800 number to compliment them on the service you received? And when was the last time you called one to complain when something was wrong?
You'll notice, too, that most of these complaints were resolved, and multiple other posters in those threads stated that they had no problems withdrawing. Overall, it's hard to draw any conclusion other than this: Carbon Poker is a safe, honest, legitimate site at which to play online poker.
Is Carbon Poker Legal?
When someone asks me about the legality of a particular poker site, I always advise them to take a look at the site itself for information about where the company is located. The laws about running an online poker room like Carbon and playing at such a place may not be the same, depending on your jurisdiction. For example, in some of the United States, playing poker on the Internet isn't explicitly illegal, but running an online poker room is definitely a no-no.
The about us page at CarbonPoker.ag states that they're a part of the Merge Gaming Network. According to Merge Gaming's site, they're licensed to operate by Curacao eGaming under License No. 1668/JAZ. If you're having issues with Carbon Poker, one of your options is to contact their licensor. Here's the contact information for Curacao eGaming:
Address:
Dr. M.J. Hugenholtzweg Z/N
UTS-Gebouw
Curacoa
Email: compliance@curacao-egaming.com
So yes, Carbon operates legally under a license from the Curacao government. Curacao is a small island nation in the Caribbean with a population of approximately 150,000, most of whom live in the capital, Willemstad. (See WorldAtlas).
Where Do You Live?
It's legal for CarbonPoker.ag to operate its business, but is it legal for you to play there? That depends on where you live. Laws about online gambling vary according to your jurisdiction. Take the United States as an example. Federal law doesn't prohibit online poker, although the Federal Wire Act makes it illegal to place bets on sports via wire devices. The Justice Department has stated that the Wire Act doesn't apply to poker or casino games, though.
Another federal law, UIGEA, applies to online gambling, too. UIGEA is an acronym for Unlawful Internet Gambling Enforcement Act, which sounds like it bans any kind of gambling on the Internet. It's a misnomer though, since the law actually only makes it a federal crime to transfer money for the purposes of illegal gambling. It doesn't define what gambling activities on the Internet are legal or illegal, although it does include specific exceptions for fantasy sports activities.
In the absence of a federal law making Internet poker illegal, it would seem that it's perfectly legal for someone in the United States to enjoy a game of Texas holdem online at Carbon Poker, but don't get in a hurry. Every state has its own set of laws, too. Some of them are positively draconian as it relates to online gamblingfor example, in the state of Washington, it's a felony to play poker on the Internet. UIGEA would apply to this instance, too, since poker on the Internet is clearly illegal according to Washington state law.
If Carbon Poker were allowing bets from players in the state of Washington, it would be engaging in clearly illegal activities. But it doesn't accept players from there. In fact, because of various state laws, Carbon prohibits real money players from the following locales:
Kentucky
Louisiana
Maryland
Missouri
New York
Utah
Washington
Washington D.C.
Carbon Poker also doesn't allow players from Australia or the Philippines.
Is It Legal for Me to Play at Carbon Poker?
I'm not a lawyer, and this site doesn't offer legal advice. The information presented here is true to the best of my knowledge, but I can't be held responsible for errors or omissions. I suggest contacting an attorney about specific laws in your jurisdiction. I also recommend obeying the applicable laws in your locale.
That being said, the chances of actually being arrested for playing online poker, at Carbon or at any other site, are slim. The laws on the books are mostly aimed at operators, not players, and enforcement has always skewed in that direction, too. More realistic dangers include being cheated by an Internet poker site or by other players who are colluding. Another danger is that the business will in some way be hampered by enforcement activities, in which case you might have a hard time withdrawing the money from your poker account.
In 2011, that's exactly what happened when the FBI seized five domains and froze 76 bank accounts in 14 countries. The situation was so bad that companies like Poker Refugees were founded in order to help professional Internet poker players relocate or commute in order to continue to play online. As late as 2013, some players were still unable to withdraw their funds. This is one of the reasons there are so few Internet poker games available for U.S. players. At any given time, a maximum of about 2000 players from the United States can be found on the Internet. Compared with the number of players who were playing prior to 2011, that's a tiny percentage.
Visit Carbon Poker Now