I've said it over and over again: if you want to be a successful sports bettor, you need to shop for the best available lines. Sports betting is much like investing in stocks, and just like with stocks, the price that you get is the most essential part of the investment. If you can buy a share of a company at a price lower than the intrinsic value of the company, you'll make profit at some point.
The same applies to line-shopping. For a bet to be profitable, you need to find the best possible odds (and often even that is not enough), and even if you made a profitable bet with worse odds, it always makes sense to get the best odds because that's when you get the best return for your money.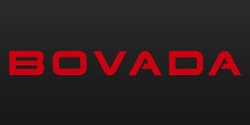 Bonus: 50% up to $250.
Best for USA.
Fastest player cashouts.
Sportsbook and casino.
How Big of a Difference Does Line-Shopping Make?
It's mind-boggling how little time most of the sports bettors I know spend on finding the best line for whatever event they're betting on. The difference in profits – especially long-term – is significant, and as mentioned, can make the difference between a winning bet and a losing bet.
Here's an example: I follow boxing closely, and recently looked at the early odds for the Floyd Mayweather vs. Marcos Maidana rematch (it's about 7 weeks until the fight right now).
If I just had one sports betting account, and it would be at Bwin (which is a common place to have a sportsbook account), I would have to pay $800 to win $100 when betting on Floyd Mayweather.
Since I have multiple accounts, however, I went over to 32Red to see what kind of odds they were offering for the fight (I went to many other sportsbooks as well but 32Red happened to be the best for this fight). Guess what? I could make the same bet, only this time I'd have to invest $600 to win $100. A whopping 25% less! Believe me, if you continuously pay the Bwin price when there are 25% cheaper bets available, you will not be a winning sports bettor in the long term.
I didn't like the bet either way, but the purpose of this example was to show you that the odds vary greatly from sportsbook to sportsbook and from competition to competition. It pays off big-time to have an account at multiple (trusted) online sportsbooks.
Arbitrage Opportunities
"Arbitrage" means betting on both outcomes at a profit (+ lines). For example, you may be able to place a +110 bet on Team A at Site X and a +110 bet on Team B at Site Y, meaning that you're likely to win money or at worst break even (if there's a draw, you'll just get your money back).
These are obviously opportunities you should take because there's almost no downside. And by "almost" I mean that sportsbooks may notice that you're taking an advantage of arbitrage opportunities and considerably decrease your betting limits, especially if you're betting for any sort of a significant amount of money.
Finding arbitrage opportunities would be impossible without shopping for the best sports betting lines daily, and simply "keeping your eye on the ball."
Also, PLEASE be careful not to bet on the same team twice at different sites by accident. It has happened to the best of us – we spot an arbitrage opportunity, only to find that we've accidentaly looked at a + line for the same team at both sites and now we're left hoping that the team wins. Ugh.
Note: when you shop for lines and find an arbitrage possibility, ensure that you can place an evenly-sized bet at both sites. What sometimes happens is that Sportsbook A may have a higher betting limit than Sportsbook B, so when you bet the maximum at Sportsbook A and won't be able to reach it at Sportsbook B, you've lost the arbitrage opportunity.
Costs
In order to shop for lines and make use of the best betting lines, you need to have an account at multiple online betting websites. While that is usually good, here are some downsides of having an account at multiple sportsbooks and not paying attention to the specifics of that site.
Deposits and Withdrawals:
I have my sportsbook recommendations, all of which offer no unpleasant surprises except for Bovada, which charged a 4.9% credit, debit or gift card deposit fee. You may decide to sign-up at some other sportsbook, however, so I must warn you about possible costs involved that you couldn't have anticipated and that eat all the advantage that you may have gotten by line-shopping (and that some of these sportsbook do a good job of keeping hidden until they charge the money).
At BetOnline, the card deposit charge is even more than at Bovada: 6%. At Bookmaker, the withdrawal fees are quite high when compared to the rest of the industry, for example charging $25 per Neteller withdrawal (used to be $100 so there's improvement) and $50 for a check (many sportsbooks process one free check withdrawal a month).
On top of those sites, there are plenty of examples of sites having outrageous fees (good luck getting repeat customers with that strategy). I recommend sticking to the sites that have been listed here at Gaming the Odds, but if you want to go on your own and look for a sportsbook, remember to pay close attention to terms and conditions.
Currency Conversions:
Pay attention to which currencies are accepted at your sportsbook and which currency your money is in. Conversion rates could remove the advantage that you get from searching for the best betting lines.
For example, you may have money on your Paypal account in dollars while the sportsbook that you're depositing to only accepts pounds and euros – now your dollars have to be converted into either pounds or euros, and depending on the situation, that may mean an unfortunate loss to you.
Terms and Conditions:
You know those long, boring "Terms and Conditions" documents that nobody ever reads but everybody agree to? Yeah, they may include some unfortunate stuff in any industry, and sports betting is no exception.
There have been cases where a sportsbook has ruled that only recreational players can play at their site, for example, effectively making it so that they have the right to remove your winnings in case they have a reason to suspect you of being a "professional" sports bettor. In other words, those sportsbooks want customers who have no idea of what they're doing and lose as much money as possible.
I sincerely recommend giving your business to legitimate sports betting sites – especially Pinnacle Sports (non-USA) and 5Dimes (accepts USA) are friendly to bettors who have an idea of what they're doing, and even offer reduced juice bets which is sure to draw knowledgeable customers.