Before reading the following general tips for sports betting success (see the sidebar on the right for tips on specific sports), you should know that none of the tips are set in stone. They are, however, generally true and will help you to recognize profitable betting opportunities. Still, remember to use your own judgement, and never trust any sports betting tips or advice blindly.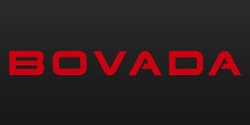 Bonus: 50% up to $250.
Best for USA.
Fastest player cashouts.
Sportsbook and casino.
Take an advantage of bonuses:
Online betting sites have endless competitors and one of the ways for them to compete with each other is to offer appealing welcome bonuses (and specifically more appealing than others) to new players. However, experienced online sports bettors know that the most reputable sportsbooks are never the ones offering the most lucrative bonuses. As a customer, it makes sense to take an advantage of all the free money that online sportsbooks are ready to send your way, though. Take a look at finding the best sports betting bonuses.
Shop for better lines:
Line-shopping is essential in order to make profitable bets. Sticking to one sportsbook is unlikely to give you the best betting lines for all the games you're going to bet on in your lifetime, so having an account at a few of the best sportsbooks will help you to get the best value for your bets. This is one of the best sports betting tips you'll find.
Remember the Effect of Home Advantage:
One of the most common beginner mistakes is to place too much value in a team being the favourite even though it's an away game for that team. It's a proven fact that playing at home is a big advantage in just about any sport, and even if the favourite wins as expected, the winning margin may be lower than you expect.
Understand the Sport:
I get more into sport-specific betting in their respective sections, but here are a couple of examples of how understanding the sport will help you to place more sensible bets:

In MMA, decisions go to the wrong guy more often than they should. Especially if a fight is likely to go to a decision (neither one of the fighters are finishers or both are hard to finish, for example) and the fight might be even a little bit close, you have to take judge's errors into account.
In football, most games end by 3 or 7 points, so there's a huge difference between -6.5 and -7.0 point spread bets since with -6.5 you still win if the team wins by 7 points (which is common) while with -7.0 you would not win if the team won by 7 points.

Bet Against the General Consensus:
If you can find betting odds that are clearly better than the general consensus, you're likely to make a profitable bet. A bet that qualifies for this and the previous point is likely a great one, although it takes a lot of knowledge and experience to recognize these opportunities.
Bet On the Less Popular Team:
Bookies may put more "juice" on the team that the vast majority of the public is likely betting on to both decrease the risk AND to turn bigger profit. In these situations, betting on the less popular team, athlete or result is often profitable.
Make Objective Judgements:
Never bet on a game just because you like the teams or athletes involved. Not nearly all games give you good odds, so if the value isn't there, you should just stay away. In fact, when it comes to games in which you're emotionally invested in, it may make sense to stay away from them altogether since you may not make objective judgement.
Do Not Bet On Too Many Games:
And while we're on the subject, it's easy to start betting on too many games. It's difficult to find great opportunities, so if you feel like you're finding multiple of those every day – especially in the beginning of your sports betting career – you're likely betting on too many games and not all of them are going to be profitable investments.
Focus On Return, Not Winners:
You're NOT necessarily trying to pick out the more probable winners; you're simply trying to place profitable bets. If you estimate the probability of a team losing to be 80%, you can still make money as long as you get more than 5 times your bet in return. You'll get some of the best opportunities in the betting market by putting your money on the underdog.
Analyze Bets:
Analyze your bets afterwards. Is there a factor that you could have recognized before betting? If there is, make sure to keep that factor in mind the next time you place a bet.
Keep a Checklist:
With that said, have a checklist that you can go through each time you place a bet. Making easy mistakes is, well, easy. Using a checklist ensures that you remember to go through each relevant factor when making a decision.