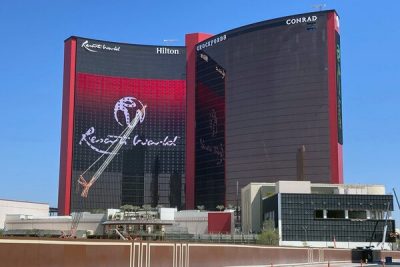 While sports betting is spreading across the United States, one place it won't be expanding is Alabama. We'll start there as we recap the weekly news.
Sports Betting, Casino Bill Falls Apart In Alabama House
It looks like the residents of Alabama will have to wait a little longer to see legal sports betting as the bill that was hoping to change that ended up dying in the House of Representatives. If passed, the bill was going to bring sports betting, casinos and a state lottery to Alabama. This specific bill hasn't had much luck in getting passed.
Speaker of the house Mac McCutcheon has since claimed that the bill didn't have the necessary votes to be passed. In order for it to become a constitutional amendment, it would have needed at least 60 percent, which is a majority vote.
McCutcheon shared his doubts over the bill passing anytime soon even though there was still a day left in the ongoing legislative session. However, McCutcheon never closed the door entirely on expanded gambling to the state.
Cryptocurrency Will Now Be Accepted As Payment Method At New Las Vegas Strip Casino
The biggest casino resort that is located on the Las Vegas Strip will be making quite a large move. Resorts World Las Vegas stated that they will be accepting cryptocurrencies as methods of payment starting when they open next month. Resorts World will become the very first casino on the Strip to accept this type of payment as well.
Part of the reason for this move was because the company recently announced their partnership with Gemini. Gemini is a cryptocurrency exchange that is owned by twin brothers, Cameron and Tyler Winklevoss. All gamblers that use Gemini will now be able to use their crypto wallets to buy what they please at this luxurious resort.
Both sides are clearly excited to work with one another and could end up starting a trend with other casinos around the nation. David G. Schwartz, a gaming historian that works at the University of Nevada, claims that if cryptocurrency proves to be a large success with Resorts World, many other casinos will likely follow their path.
DraftKings Hopes To Obtain Streaming Acquisition
There is a huge push by gambling companies to acquire more content and now DraftKings is moving into streaming. The sports betting giant has made that obvious by recently signing a $50 million contract with Meadowlark Media.
Their most recent move was kicking off their very own channel on the SLING TV streaming service. DraftKings now wants to pick up a new streaming deal so that they could reel in revenue from multiple streams that they don't currently have.
It is also unknown who they will turn to for a partnership at this time. One report named fuboTV as a potential candidate, but nothing is set in stone just yet. The only that that has been made clear is that they are itching to get themselves into the streaming service in any way that they can.