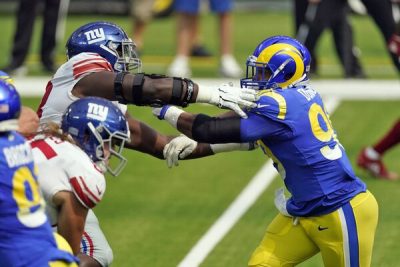 Sports betting on the march in America, as public and private interests continue to embrace it. First, licensed sports betting is coming to the state of Arizona. Before we get to that big news, though, let's take a look at a couple of other key casino highlights from this past week.
The NFL Partners With Three Official Sports Betting Groups
After previously claiming that sports betting would hurt the brand of football around the country, the NFL has now announced a multiyear deal with three different gambling companies. It's been quite the turnaround. The three companies in on the deal are DraftKings, Caesars Entertainment and FanDuel. All three of them will now have exclusive access to content of the NFL and that content could be used for sports betting operations.
Overall, the deal is about $1 billion spread out over the next five years. The only thing close to this happened back in January of 2019 when Caesars Entertainment signed a partnership with the league for about $30 million, though, it was just to be a casino partner. They never received any exclusive sports access.
It is clear that the NFL is fully supportive of sports betting now. This partnership could increase fan engagement and even bring new innovations to the sport both on the field and on the screen according to DraftKings CEO Jason Robins.
Nevada Casinos To Operate At Max Capacity By Start Of June
Governor of Nevada Steve Sisolak has announced that they will soon be removing social distancing requirements in Las Vegas at the beginning of May. The mask mandate is still going to be in full effect but he has also talked about how he is confident that all casinos will soon be able to reopen at 100 percent capacity by June 1st.
Along with the increase in guest capacity, the casinos are also expected to increase how many people will be able to sit at each table from six to 10. However, just because all these things are returning to normal doesn't mean that the mandates set forth by the Nevada Gaming Control Board will no longer be in effect. Casinos and their guests will still have to follow all of the important safety protocols to help curb a possible third wave.
This announcement comes shortly after the WSOP said that they will be holding a live event at the Rio in a couple months, which is great news. The early speculation is that they were going to be online for a second straight year.
Arizona Green Lights Sports Betting Bill
Is sports betting coming to Arizona? The state legislature of Arizona was able to come to an agreement on a bill that is going to go down as the largest gambling expansion in more than 20 years. The bill is now going straight for Gov. Doug Ducey and by all accounts, he's bullish on betting. The expectation is he signs this into law.
This bill will allow for gambling to operate outside of tribal entities for the first time in state history. They will also be handing out 10 sports betting licenses to sports franchises and other athletic operators in the state.
It is also worth mentioning that this legislation will not be putting a tax rate on the activity. The rates will instead be determined by the directors that have been appointed by the governor himself. This new market is scheduled to launch right before the 2021 NFL season.