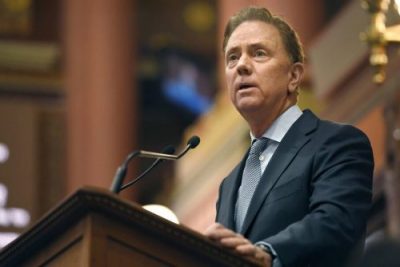 This week's casino news takes us on a tour around the United States. While Arizona and Texas are struggling to pass gambling bills, Connecticut appears to be full steam ahead. Let's take a closer look at the headlines:
Connecticut Governor Includes Tax Revenue From Online Gambling In Budget Proposal
One of the keys to passing gambling legalization is for governments to explain where the tax money is going to go. In Connecticut, they've made that clear this week, which could help pass through online gaming.
This past week, Gov. Ned Lamont sent out his two-year budget plan for the state. At first glance it may not seem like big news, but he included $47.3 million in tax revenue from expanded gambling. Lamont did say that this decision was influenced by the decisions of neighboring states as both Rhode Island and New Hampshire have begun offering online and retail sports betting. New York has also begun their journey to expand their gambling market also. At some point, states who are in will be missing out on lots of money.
As for some of the partnerships in the state, Foxwoods had announced their agreement with DraftKings right before 2020 came to an end. If Connecticut does expand their entire gambling market, DraftKings will be right in the center of it all.
Arizona Sports Betting Bill Struggling To Escape The Senate
After getting the full support of the House committee by a 9-1 margin, a new sports betting bill that would legalize online and retail sports betting has gotten stuck in the Senate. The bill failed to pass the vote this past week, halting the progress of the bill for the foreseeable future. This specific bill would also allow for sportsbook to be created at Talking Stick Resort Arena, Chase Field, State Farm Stadium and Gila River Arena.
Gov. Doug Ducey has voiced his support of this bill multiple times – even saying that he would sign the bill if it happened to reach his desk. During the House hearing, a spokesperson of one of the major online sportsbooks has estimated that the state would reel in $42 million in annual tax revenue if the bill could get passed.
Arizona seems primed to get online and retail sports betting legalized in the future due to the tremendous support of the House. However, some old school mindsets in the Senate will have to be changed before they can fully approve it.
Texas Gov Shuts Down Hopes Of Gambling In The State
 Speaking of old school mindsets, residents of Texas who were hoping to see casino gambling in their state received some very bad news this past week. Gov. Dan Patrick doesn't believe that gambling will be making its way in the state anytime soon – or at least, not during his time as Governor.
Patrick made his comments while appearing on a radio show, stating "It's not even an issue that's going to see the light of day this session."
After word got out about the possibility of casino gambling in the state, it had gotten tremendous support – especially due to the COVID-19 pandemic wreaking havoc upon the state's income. Even so, some people feel like gambling is not the way to solve those budget shortcomings.