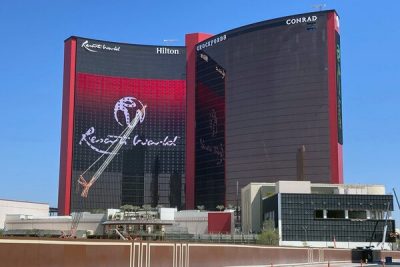 New Jersey's gaming revenue numbers are in and it's another blowout month. That's where we'll start our weekly recap of the casino news.
New Jersey Gambling Revenue Takes Another Massive Leap
After a very rough year in 2020, the New Jersey gambling market seems to be bouncing back nicely in 2021. May marked the third straight month of a triple digit increase as the gross gaming revenue totaled $374.2 million. Those earnings were reportedly a year-over-year jump of 290.4 percent.
Much of this improved revenue comes from the relaxing COVID-19 restrictions in the last few weeks. Not only have casinos been operating at higher capacity but travel restrictions as a whole are starting to be lifted around the globe.
Looking through the first five months of the 2021 year, casinos were able to reel in $1.7 billion in revenue from bettors. In that same exact five-month span back in 2020, casinos only brought in $929.7 million.
Sports Betting Bill Advances In Ohio
 The sports betting bill in Ohio has been making its way through the ranks lately and it just took yet another massive step forward. This past week, the bill was able to pass through the Senate with a strong 30-2 margin. It is now set to make its way all the way to the house and if it can fight its way through there, it will land right on the governor's desk.
Governor Mike DeWine had said earlier that sports betting in Ohio is "inevitable", so chances are he will sign the bill into law if it happens to advance far enough. Ohio is just one of the many states that are beginning to legalize sports betting. Other states include West Virginia, Pennsylvania, Michigan and Indiana.
Assuming this bill makes its way through the house and DeWine signs it into law, the timetable for the market to officially open is still a little murky. At the earliest, bettors could place their sports bets at the beginning of April in the year 2022.
Upcoming Las Vegas Casino Is Planning To Allow Cashless Betting
Resorts World Las Vegas is the newest, most cutting-edge brand on The Strip in Las Vegas and one of their new innovations will allow for cashless betting. The brand-new casino has plans to allow their guests to place their cash into a digital wallet, making it the first to offer this type of wagering.
As of right now, Resorts World is scheduled to get everything ready for their grand opening date of July 4th. This casino has aspirations of being a generational type of property as well as not only are they partnered up with a cryptocurrency exchange in Gemini, they are also going to be the very first casino to accept cryptocurrencies as official payment.
However, gaming regulators have yet to actually approve them for these types of transactions, so their plans may be altered in the coming weeks. Either way, Resorts World has the potential to change the entire landscape of casinos across the globe.