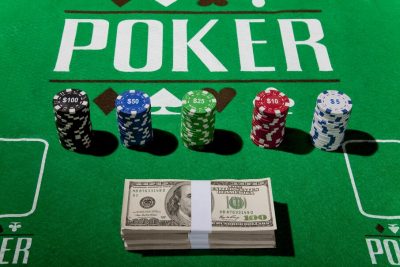 This week's poker news starts off with a harrowing story of a poker player being targeted for a crime. Luckily, the bandits weren't able to fully get away.
Man Arrested For Burglarizing The Home Of Poker Pro Chad Power
One of the two men that were caught burglarizing the home of professional poker player Chad Power has been arrested by Las Vegas Police. Power reported to the police that he felt that he was being followed on his way home from the Las Vegas Strip. The two men had waited for Power to leave before breaking in and stealing a safe out of his house. Luckily, Power caught both men on his security cameras as they were leaving the house.
One of those men was the 32-year-old Brock Brewer. He had been charged with three felonies prior to this incident and has just added three more onto his resume. The cameras did see another man who is assumed to be Brewer's associate, Trevaghn Battle, but he has not been arrested yet.
Sadly, this type of thing happens often in the poker community. There has been a number of incidents involving poker professionals and getting their homes burglarized as they are very public figures and criminals can find out where they reside.
Brek Shutten Beats Record Field To Win Massive Prize
Brek Shutten has just done something that nobody else has done before. The current ICU nurse was able to defeat a field of 2,482 entries, the largest main event field in the World Poker Tour's history to date. The previous record was held by the WPT Online Championship in 2020, which saw 2,130 entries. He was participating in the 2021 World Poker Tour Seminole Hard Rock Poker Showdown $3,500 buy-in main event when he was able to pull off the record feat.
Shutten now walks away with a $1,261,095 prize, the largest of the $7,942,400 prize pool. The pool was so massive for this event that the top six finishers in the event were all able to earn more than $250,000.
Shutten also picked up 1,620 Card Player Player of the Year points for his giant victory. It will go down as his first recorded score but that doesn't seem to matter much. The points have moved him up to 15th place in the 2021 POY race already.
Balakrishna Patur Claims Top Payout During The 2020 WPT Main Event
A New Jersey resident was able to walk away with a lifechanging payout this past week. Balakrishna Patur had entered and won the 2020 World Poker Tour L.A. Poker Classic $10,000 buy-in main event. The event had reeled in 490 total entries and had created a prize pool of $4,712,550 with Patur walking away with the largest chunk of that money. Winning $1,015,000 for his first-place finish and etching his name onto the Mike Sexton WPT Champions Cup.
Patur also picked up 1,800 Card Player Player of the Year points for his big win, going down as his first record score of 2021. It was enough to move him all the way up to 11th in the current POY race though.
This event was supposed to be wrapped up quite a long time ago, with the final table being locked in back in March of 2020. However, the COVID-19 pandemic ended up getting this event thrown all the way back to May of 2021, where a winner has finally been determined.