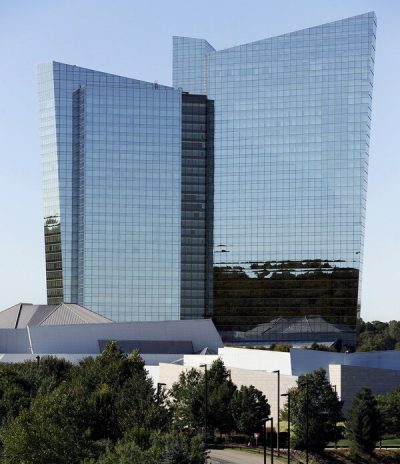 This week's casino news takes us on a tour around the United States as we examine what's happening in terms of regulations and COVID-19 in certain areas. Let's start in Connecticut where a new online gambling deal is on the cusp:
Second Connecticut Tribe Agrees To Online Gambling Deal
After a few weeks' worth of negotiating, it the state of Connecticut and two major tribes have come to an agreement to expand online gambling. The two tribes involved were the Mashantucket Pequot Tribal nation and the Mohegan Tribe, and they'll be more involved as the state brings more options to the customers.
The other news that came from the deal is that the Connecticut Lottery, as well as either tribe, will be able to run their own sports betting operation. In terms of the wins for the government, they will be putting a tax on all online casino gambling. After about five years that tax will increase by a few percent.
As soon as the deal is given the green light, the state's current gaming deal will have to be amended in order to match the new agreement.
COVID-19 Restrictions Ease For Gaming Venues In Pennsylvania, Massachusetts
Both Massachusetts and Pennsylvania are moving to ease their COVID-19 restrictions now that the number of positive cases are dropping in both states. These two states are following the path of a few others and are going to allow their casinos to operate at larger capacity – at least for a little while.
Massachusetts is now allowing guests to gamble on a few games that were previously shut down or banned such as craps. Regulators wouldn't budge on banning the game about a year ago, but it seems like things are slowly returning to how they were. The original concern was that games like craps are communal and could lead to greater spread of the virus.
In Pennsylvania, they upped their operating capacity to 50 percent this past week. Governor Tom Wolf going said that all casinos in the state will increase to 75 percent capacity starting April 4th as long as the pandemic doesn't start to get out of hand once again.
Las Vegas Room Rates Skyrocket After Start Of March Madness
Las Vegas is coming back to life. After a dreary year, hotels in Las Vegas are booming for March Madness. The NCAA tournament took the year off in 2020 after COVID-19 worries stopped it cold. This year's edition has proven to be a lightning bolt to attract tourists.
Hotels are planning to cash in big off of the fans excitement with the Cosmopolitan of Las Vegas raising their $325 room rates to a whopping $650. It isn't the only hotel that has increase their price rates though, the Aria Resort and Casino has taken a $130 jump in prices and the Bellagio Las Vegas took a $100 jump.
These hotels have fluctuated their hotel rates for quite a while now after the COVID-19 pandemic first began and it doesn't seem like that will stop anytime soon.