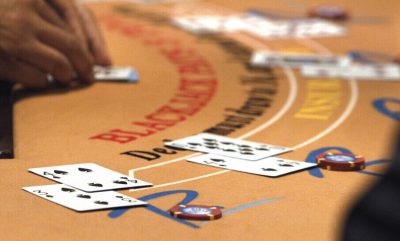 This week's poker news focuses squarely on the 2021 World Series of Poker, which is ongoing. Here are three big winners from this past week.
Yoo Wins The 2021 WSOP Online Monster Stack Event
Byung Yoo was the winner of the 24th gold bracelet from the World Series of Poker this past week. He chose to compete in the $400 buy-in no-limit hold'em Monster Stack event and emerged victorious. He went up against a large field of 1,176 entries and came out with the top prize of $77,475.
For Yoo, it was the second-largest recorded tournament score of his career behind only a $220,324 cash out in the $560 buy-in event during the 2015 Borgata Winter Poker Open. He was the runner-up in the event but it was still massively impressive considering the field of 4,179 total entries. With this recent online victory, Yoo has amassed over $400,000 in career earnings.
Corey Paggeot was the runner up here in this event, though he still secured a nice win with $47,840. Bader Haq rounded out the top three as he was awarded $33,996 for his placement.
Hagerty Emerges Victorious During Turbo Event At WSOP Online
Ryan Hagerty was able to put together a great performance in the World Series of Poker Online $500 no-limit hold'em turbo event as he came through with the win. It wasn't an easy path to victory for him, though, as Hagerty battled through a field of 624 other entries in order to claim the top prize of $67,207 along with his first ever gold bracelet.
Along with the bracelet, it was also the third largest score of his career. His second highest was a $70,865 cash out in the 2019 WPT DeepStacks New York event and his career high was the $387,130 he was awarded for a fourth-place finish in the 2020 WSOP $10,000 buy-in main event.
The event had a number of big-name poker professional as well, but none were able to last as long as Hagerty. Phil Hellmuth ended up dropping out in 52nd place, winning only $1,156. Daniel Negreanu also competed but fell short, finishing in 26th place and claiming $1,843.
Ruben Wins The 2021 WSOP Online Omaha Six-Max Event
Bradley Ruben came up big-time in the 2021 WSOP Online $600 buy-in pot-limit Omaha six-max event. There was a field of 551 entries for him to chop through but he did exactly that, picking up his second gold bracelet from the WSOP.
His first bracelet was awarded to him after he won the $1,500 buy-in PLO tournament at the 2020 WSOP. Along with that first gold bracelet, he picked up an additional $220,160. As it stands right now, Ruben has around $720,000 recorded tournament earnings.
Ruben had to battle his way through an absolutely stacked final table as well. Michael Holtz, Alex Foxen, Ben Yu and Troy Lee were all among the top finishers in the event but have each previously showcased their talents earlier in their careers. It was a truly impressive victory for the young Florida native here.