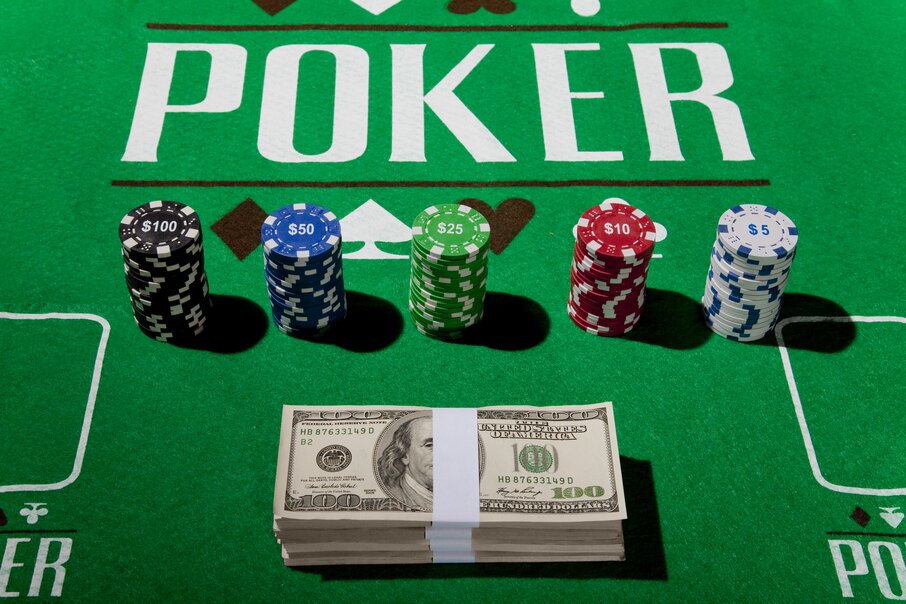 This week's poker news focuses squarely on the U.S. Poker Open, which is currently taking place. A number of big tournaments have been played out, so let's recap some of the big winners.
David Peters Wins Second U.S. Poker Open Title Of The Year
There aren't many poker players hotter than David Peters right now. This week, he picked up his second U.S. Poker Open Title of 2021. Neither event was a cake walk for him, though, as he battled through 99 total entries in order to win the seventh event for the 2021 U.S. Poker Open high roller series. Then just a few days later he competed in the $10,000 buy-in short deck event and emerged victorious there as well.
His most recent victory saw him defeat 27 other entries to take home the largest chunk of the prize pool, which was $124,000. To do so he had to make it past the current Card Player Player of the Year leader Ali Imsirovic in heads up play. The win was actually Peters 35th recorded tournament title in his career, which bumped up his career earnings to a ridiculous $35.5 million. That inched him up to No. 6 on poker's all-time money standings.
Imsirovic Continues Insane Hot Streak
Speaking of Imsirovic, the 26-year-old poker pro continues to take the circuit by storm. Not only does Imsirovic lead the current Card Player Player of the Year race, he just added onto his lead a few days ago. He competed in the ninth event during the 2021 U.S. Poker Open, a $10,000 buy-in no-limit hold'em event with 99 other entries, and ended up winning.
His reward for outlasting all of those competitors was another $217,800 for his first-place finish. Despite his young age, he is already sitting at $11.8 million in career tournament earnings. He also added on another 540 Card Player Player of the Year points to give him some breathing room at the top.
Andrew Lichtenberger finished in second place in this event, claiming $158,400. Cary Latz rounded out the top three, winning $118,800.
U.S. Poker Open Continues And Jared Bleznick Claims First Place
Sticking with the U.S. Poker Open, it was an incredible day for Jared Bleznick, who recently competed in the $10,000 buy-in pot-limit Omaha event and emerged victorious. He overcame 63 other entries in the event and to earn the top prize of $189,000. This now improves his career tournament earnings as well; he now sits at the $1.8 million mark.
Bleznick grabbed some Card Player Player of the Year points as well as 189 ranking points for the USPO series leaderboard. As of right now, he is in 10th place on that list with the winner earning a Golden Eagle Trophy and an extra $50,000 in prize money.
It was only the second tournament win of his career with the only other one coming during a PokerGo series. When he won the Poker Masters $10,000 eight game mix event back in 2019. One could imagine that Bleznick is hoping to ride this victory into a few others, so keep an eye out for him competing in any of the upcoming events.