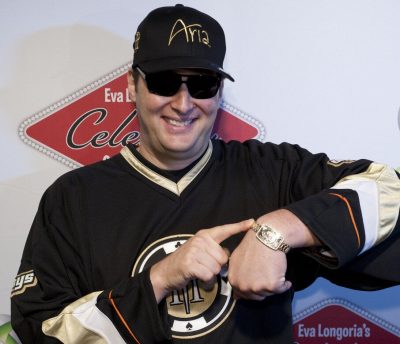 This week's poker news starts off with what is hopefully the ending of the Mike Postle saga. It's been a black eye for the poker community but maybe we'll finally move past it.
Postle Drops $330 Million Defamation Lawsuit
Alleged poker cheat Mike Postle has finally dropped his frivolous battle. Postle tried a ludicrous $330 million defamation lawsuit against various members of the poker community – including Veronica Brill – and that simply went nowhere. Because he is now dropping that suit, he will instantly lose the Anti-SLAPP lawsuits that are directed his way. Anti-SLAPP laws were first created to protect anybody who is exercising their freedom of speech during proceedings.
Shortly after Postle initially filed that insane lawsuit, his lawyers had put in the paperwork that would drop him as a client. Even they didn't have faith. It was reported that his lawyers had filed that work because Postle wasn't paying them as much as he owed.
Postle was accused of cheating and obtaining information about his opponent's hole cards but since itc couldn't be proven how he was doing it, he couldn't be prosecuted in a court of law. Many professionals in the community had looked through hours of footage and saw a clear pattern of cheating. Since he got off in court, he tried to sue to say he was defamed, but nobody was having it.
Hellmuth Takes Down Daniel Negreanu In First Round Of Heads-Up Match
It didn't seem possible but Phil Hellmuth was able to rally to piece together an incredible comeback against Daniel Negreanu in their epic-head-to-head showdown. That gave Hellmuth the first win in their high-stakes showdown. Hellmuth was looking at a 9-to-1 chip deficit more than halfway through the first round but was able to storm back. All of the festivities were aired on PokerGo as part of the High Stakes Dual series.
The match lasted a long six hours and it was apparent that Daniel Negreanu wasn't happy with the result. This head-to-head showdown will continue until one of them wins three in a row, so this is far from over.
This next episode is planned to have a $100,000 buy-in instead of the $50,000 from the first match. Negreanu is in for a tough fight against the 15-time World Series of Poker bracelet winner, as Hellmuth's play has garnered the attention of a ton of people throughout the community.
Marko Wins The 2021 Palm Beach Poker Classic Main Event
It was a fantastic day for Santino Marko as the New York native had overcame a field of 312 entries to win the top prize in the 2021 Palm Beach Poker Classic $1,100 buy-in no-limit hold'em main event. The original prize pool was $200,000 but it ended up ballooning all the way to $302,640. Marko was able to knock down Yuriy Kozinskiy in a heads-up match for first place and was able to claim $71,119 from the event.
After his big win, Marko gave credit to his grandmother. He had promised her that he would take home the trophy before the event began and he made sure to follow through on that.