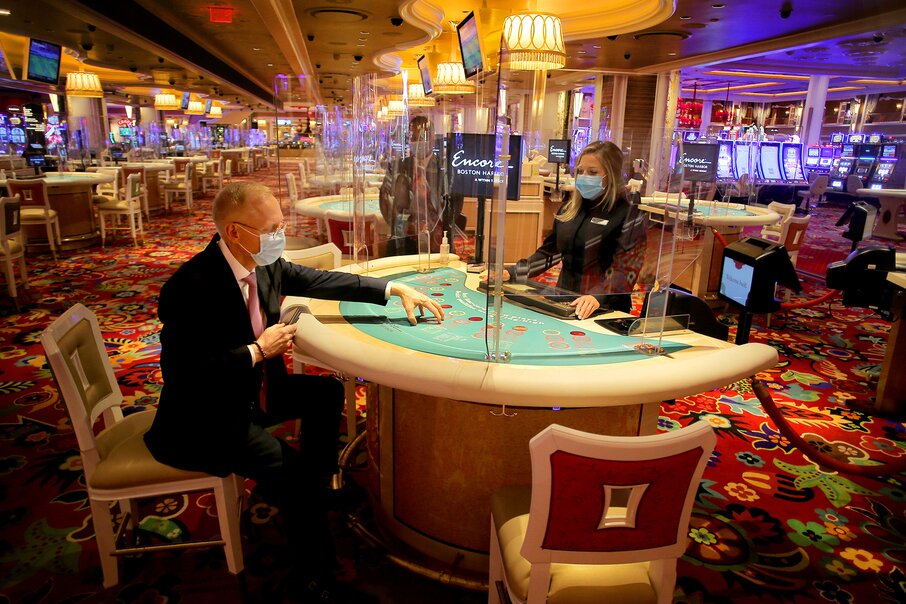 This week's casino news starts off with an important story for poker players. Vaccine mandates are coming for poker and possibly for the other areas of the casino too.
Poker Community Split After Poker Vaccine Mandate
With the 2021 World Series of Poker coming to Las Vegas soon, organizers of the event dropped a huge announcement regarding COVID-19 protocols. Organizers stated that all attendees of the event are going to need proof of vaccination in order to participate in any type of event. This also goes for the staff and spectators that are there watching that event. The WSOP Executive Director, Ty Steward, said this after making the announcement, "This is not a decision we have taken lightly; it is made with no agenda beyond protecting player eligibility and the operations of a unique televised gaming event."
The WSOP now joins a growing list of events to require proof of vaccination. However, this announcement has divided the poker community quite a bit despite the event simply following CDC guidelines.
A couple of key members of the WSOP are preparing to boycott the event in light of this new announcement, with other top players, like Chris Moneymaker, praising the organizers of the WSOP for making this move.
Caesars Entertainment Comes to Agreement with College Football Bowl Game
Caesars Entertainment has been busy lately and this brand-new partnership continues to expand their portfolio. The Detroit Free Press announced that Caesars was able to reach a deal with the Fiesta Bowl Organization on a deal that is going to run for multiple years. That will allow Caesars to host the fan lounges at the game and be one of the key sponsors of the important college football game. They are also going to be doing the same for the Guaranteed Rate Bowl, mostly because both are played in Arizona.
Caesars Entertainment is likely just getting everything set up as Arizona has just launched sports betting in their state. This is going to be the very first time that a major college football bowl game has agreed to a partnership with any form of gambling company.
The Fiesta Bowl Chief Marketing Office, Jose Moreno, came out after the news broke and mentioned that it was wild to even reach this agreement. He said how a deal like this wouldn't even be thought about five years ago and now the sports world has evolved enough to make it all happen.
Massachusetts Casino to Reopen Poker Room In 2021
All hope is not lost for the poker rooms of Massachusetts. The Gaming Commission in the state recently came together for a meeting and determined that the MGM Springfield poker room will be reopening sometime before the end of the year. The poker room had 28 tables the last time it was open to the public but is only going to have somewhere between 10 to 12 this time around.
The Encore Boston Harbor is the other casino that has a closed down poker room. They are hopeful to reopen as well but are likely going to have less tables out also. Slot machines and other various table games would also be shut down for at least the start of this reopening to ensure there is enough space in between tables.