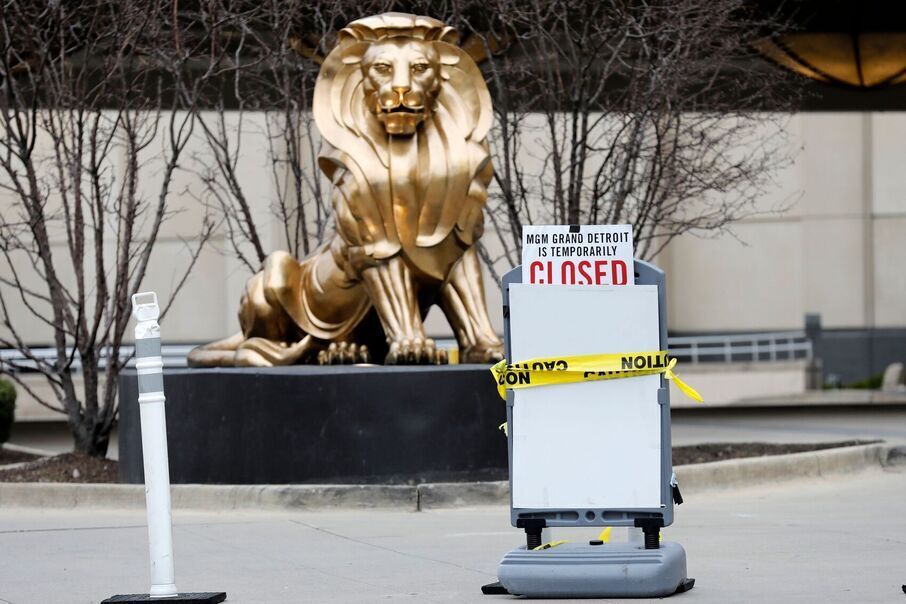 This week's casino news starts off with more bad news related to the pandemic. Casinos in the Northeastern part of the United States are going back into shutdown mode as the second wave starts to hit.
More States Shutting Down Casinos In Response To COVID-19 Surge
Just when everything starts becoming normal again, a huge COVID-19 surge looks like it's set to shut big parts of the casino industry again.
Michigan is re-entering lockdown and has now become the first state to close down all its brick-and-mortar casinos for the second time. After their announcement, though, other states began to follow suit. Illinois Gov. J.B. Pritzker stated that they will also be shutting down their gaming market as well. To further ensure that the casinos take the mandate seriously, they have stated that any casino that refuses to shut down will lose their gaming license.
New Mexico has also begun to close their casinos down this past week, with Pennsylvania likely not far behind. California and Ohio have yet to officially close their casinos down, but they have put out a statewide curfew on their citizens.
Not every state is beginning is moving in that direction, though. New Jersey was among the most cautious when COVID first began to spread but this time they are not shutting down their facilities. They claim that none of the outbreaks are directly linked to their casinos so they will remain open for the foreseeable future.
New Jersey Sportsbooks Set Handle Record For Third Consecutive Month
New Jersey sportsbooks are on a bit of a run right now. They were able to set a national record in monthly sports betting handle for the third straight month. Bettors wagered a little over $803 million during the month of October, which was buoyed by the football action. They had wagered $668 million in August and then $748.58 in September.
Around $743.9 million of those bets in October were made online, a huge improvement over the last few months. Despite all of the COVID-19 panic, New Jersey is beginning to find some consistent improvement in gaming revenue lately.
Borgata was able to bring in the most money out of Atlantic City's nine different casinos with a total of $41.2 million in revenue. Meanwhile, the Hard Rock Atlantic City was the next closest with $28.8 million and Golden Nugget serving as the worst of the group with only $10.5 million.
Casino Company Partners With Sports Network
Bally's Casino Corporations (not to be confused with Bally Technologies slot machines) has been a somewhat forgotten casino brand that's being brought back to life. Bally Corporation has just formed a new partnership with Fox Sports Midwest as the group that owns the broadcast network will now pay Bally's around $85 million spread around the next 10 years. The idea is for that Fox Sports station to rebrand itself and show much more gaming content.
There are some innovative ideas in the air as Bally's is hoping to integrate software into their new channel which would allow for bettors to make their bets through their television and mobile devices. The Fox Sports network has the most reach in the St. Louis market, but they have also been able to reach certain places in Iowa and Indiana.
Bally's brand was formerly owned by Caesars entertainment but they had sold the brand a few months ago to Twin River Worldwide Holdings. The company has been able to expand to New Jersey, Mississippi, Delaware, Colorado and Missouri during the past couple years.