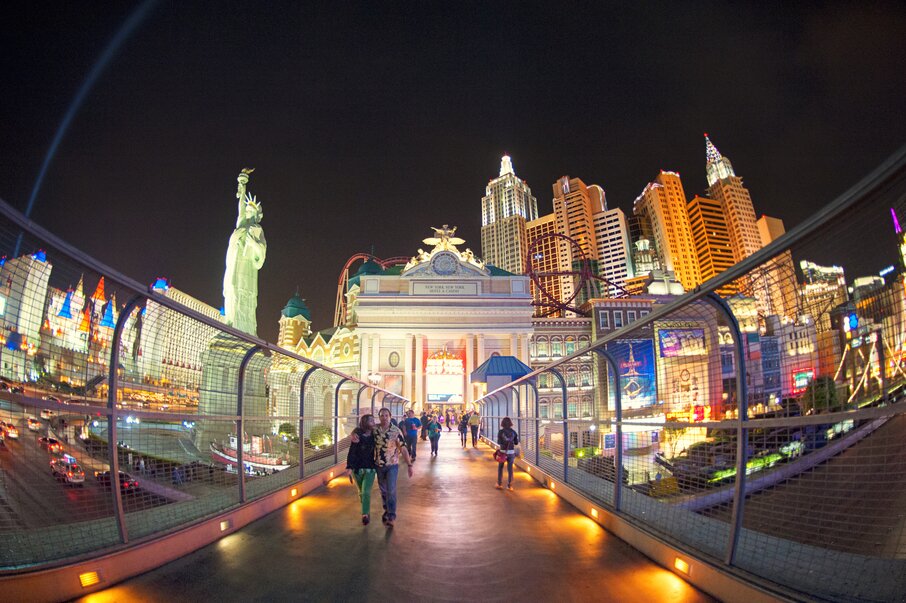 This week's casino news starts off in Nevada where the mask mandate is back. It seems like no matter what we do, the COVID-19 pandemic simply continues to hang around.
Nevada Casinos Bring Back Masks In New Mandate
The mask mandate in Nevada is officially back. Nevada Gov. Steve Sisolak announced that it would be returning at the end of July even though restrictions were lifted back in May. The Center for Disease Control stated that all vaccinated individuals wouldn't be forced to wear masks indoors anymore but their opinion seems to have changed since then. The CDC has claimed that the Delta variant is the reason for a massive surge in COVID-19 cases, a strand that allows vaccinated individuals to still spread the virus.
However, according to a report from the New York Times, the seven-day average in death rates and positivity for the virus are below the numbers we saw back in 2020 at this time. CNN released a report of their own claiming that the new variant isn't as dangerous as the CDC has suggested. Even the CDC's website states that just 5,914 people have gotten badly sick or have died with COVID while being fully vaccinated. Hopefully this wave passes quickly as Las Vegas was just starting to regain steam.
Professional Poker Player Sues Atlantic City Casino After Lifetime Ban
One Atlantic City resident isn't necessarily happy that he was just banned for life. Scott Robbins, a poker pro, has fileed a lawsuit against the Borgata Hotel Casino & Spa for roughly $1.25 million due to losses for his ban. This lawsuit stems from an incident that occurred at the resort back in September when Robbins reserved a room and began to check in at the front desk.
The employee asked Robbins if he wanted a higher floor or a lower level one, he simply responded with, "If I had to jump from a high-floor window, would I make it?"
He says that he was clearly joking but it didn't stop an armed security force to show up at his room and force him to undergo a psychiatric evaluation.
Not only did Robbins have to pay for his own medical bills, the resort removed all of his belongings from his room and banned him for life. Now Robbins is looking for his $2,000 in medical expenses back along with a massive number that he calculated he would lose out on because of the ban.
Encore Boston Harbor Is Short On Dealers
We've heard about casino shortages in Las Vegas but it's now an issue in Boston too. The Encore Boston Harbor has recently had trouble hiring enough dealers for their table games.
Some people expect that casinos are going to be forced to raise their dealers' salaries or as they need to encourage more workers to get into the field. The state has been constantly training people to become dealers as they aim to provide a solution. The challenge is that the dealer schools can sometimes be expensive.