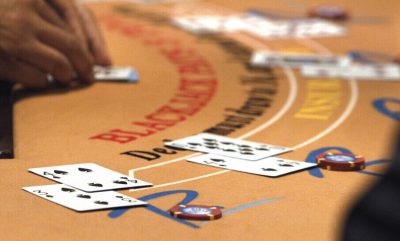 This week's poker news highlights a number of big wins. From a tournament participation record to Kentucky's legal win to Stephen Chidwick's latest trophy, there were a lot of victories this past week.
2021 Seminole Hard Rock Poker Showdown Sets Record For Largest Main Event Field
The 2021 World Poker Tour Seminole Hard Rock Poker Showdown ended up being a massive success. Their $3,500 buy-in no-limit hold'em main event was able to bring in a ridiculous 2,482 total entries, the largest field in WPT main event history. The record was previously set during the WPT Online Championship with 2,130 entries back in May of 2020.
This event was able to result in a prize pool of $7,942,000, which was nearly four times the initial $2 million guarantee. The top 311 finishers in that event are going to be walking away with some type of cash prize as well with the minimum being $6,195 and the largest going down as $1,261,095.
Seminole Hard Rock Hollywood now holds four out of the five largest fields in WPT main event history as well. With the 2021 Lucky Hearts Poker Open, and the 2015 Seminole Hard Rock Poker Showdown each bringing in large amounts of entries.
Kentucky Collects Their First $100 Million From PokerStars Lawsuit
The state of Kentucky is finally starting to cash in on the first check in a very large, very long lawsuit with PokerStars. The decade-long battle has now resulted in PokerStars having to pay an initial fee of $100 million, which seems like a lot at first but that is only the tip of the $1.3 billion they now owe to the state. Back in 2015, the court ruling was for the site to pay $870 million, but that was reinstated after a Supreme Court judge ruled in favor of the state.
Gov. Andy Beshear hasn't come out and announced a plan on how the state will use that money though. The judge did write that all of the money were to be placed into an escrow account that was to be made by Kentucky's legal team.
The rest of that money may not even come to Kentucky anytime soon, though. PokerStars' lawyers are doing everything in their power to raise this case to the U.S. Supreme Court to try and reduce or erase their debts.
Stephen Chidwick Wins Online High Roller Event
Stephen Chidwick is feeling pretty good after winning the GGPoker Spring Festival $25,000 buy-in no-limit hold'em super high roller event. He found his way to the top of the standings after striking a three-way deal to secure the title. That victory wound up getting him a payout of $442,339, which is the most in the event.
Chidwick has now picked up more than $35 million in live tournament earnings, so this six-figure windfall doesn't really move the needle that much for him. If only more of us could be in that position.
Out of the field of 96 total entries, only the top 13 finishers were able to walk away with some type of cash prize. The total prize for this event was $2.4 million, which is part of why the final payout was so high.