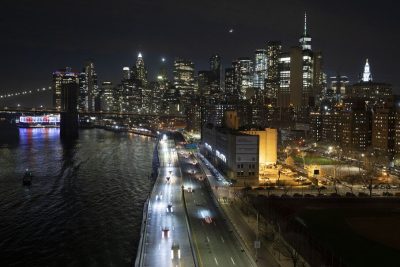 This week's bonus casino news starts off in New York where the state is looking to legalize online action. That could lead it to becoming the biggest market in the country.
Online Casino Bill Introduced In New York
Online sports betting just recently kicked off in New York not too long ago and now the state is looking to expand on gaming. There is a proposal that has just been introduced, which would allow for online casinos to get legalized. Each casino that is in the state would be allowed to have two online casino partnerships. Although, they would in fact need a license to operate them, setting them back about $10 million annually for each casino.
Online sports betting in New York saw $1.6 billion worth of bets just in January alone. The operators held onto about $124 million of those wagers. New York has the potential to become the largest sports betting market in the country.
New York is already considered the largest mobile sports betting market at this time. They generated $70 million worth of tax revenue in January. If online casino gambling is able to make its way through the system, it could instantly catapult New York into number one in that category considering the market available to them.
Pennsylvania Hands Out $15K Underage Gambling Fine
Pennsylvania isn't messing around when it comes to monitoring underage gambling. The Pennsylvania Gaming Control Board just fined the Presque Isle Downs and Casino over in Erie Country for $15,000 over underage gambling issues.
This incident first started back when two 19-year-old females had somehow been able to get into the casinos gaming floor. Not only that, but they were able to stay put there for almost two full hours. During that stretch of time, the two women played on the slot machines.
The women didn't have their names revealed to the public but it was a still a problem that needed to be addressed. The casino has been largely successful lately, bringing in $97 million from their slot machines alone during the 2021 year.
Cleveland Cavaliers Partner With Caesars
Caesars Entertainment continues to grow marketing partnerships in the gambling and sporting industry, the latest being with an NBA team. With Ohio seeing sports betting come flying down sooner rather than later, Caesars was able to get ahead of the competition by inking a partnership with the Cleveland Cavaliers. Caesars will now be listed as the official gambling partner of the NBA organization from now on and will even open a retail sportsbook inside the stadium in Downtown Cleveland.
This is going to be the second sportsbook they've opened in NBA arena and they are hopeful that it will be a very successful move down the line. The sportsbook will be open year-round and is expected to be open by the end of 2022.
Ohio has seen anticipated sports betting numbers to Pennsylvania already. In January, the Keystone State was able to bring in approximately $793.7 million. Roughly 93 percent of those numbers came from online sources. This Cavaliers partnership likely won't be the last we see in the area.