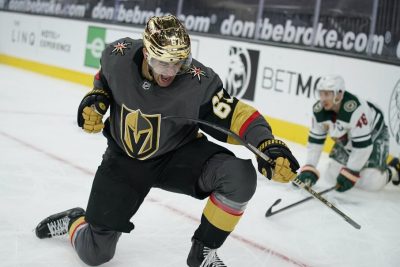 This week's casino news takes us on a tour of the United States. From Nevada to Massachusetts to New Jersey, there were key headlines from each state. Let's start off with New Jersey where the January revenue numbers were released.
New Jersey Saw Gambling Revenue Increase In January
New Jersey sportsbooks weren't able to continue their streak of record-setting revenue numbers in January but they still saw healthy returns. In the first month of the year, they pulled in $958.72 million in sports betting revenues. They finished the month just under their total in December, which was at $996 million. If things keep heading in the right direction, we could easily see sportsbooks break the $1 billion mark at the end of February.
Not every facet of gambling was on the rise that month, though, as land-based casinos all experienced a 16.6 percent drop in total revenue in January. Slot machines themselves were down 20 percent in total revenue as well.
Borgata was once again the highest grossing casino in the state of New Jersey by bringing in $38.24 million. However, it was far less than the amount that the property brought in during January of 2020, $54.68 million.
Vegas Golden Knights End Partnership With UpickTrade
The partnership between the Vegas Golden Knights and UpickTrade didn't last very long as the hockey team and the Mexico based company recently split up. The organization was asked about their decision but the refused to comment on the matter. Meanwhile, members of UpickTrade were shocked and confused about the decision and are still wondering what went wrong.
Just last week it was reported that the company would become the Official Picks Service Partner of the Golden Knights, which was a bizarre announcement to begin with. We haven't seen any league partner with a picks service. Carlos Lazo Reyes, CEO of UpickTrade, even labeled the partnership as a "historic moment in the sports betting market."
However, the company does have a fairly negative reputation dating back to the 1990s. They had been accused of creating false records and pretending as if they had insider information on certain teams. While the Knights have yet to come out and say what went wrong, maybe they realized that they didn't want to associate themselves with such a negative reputation.
Sports Betting Bill Gets Introduced In Massachusetts
It seems like Sen. Adam Gomez and Rep. Orlando Ramos have been working hard to get sports betting legal in the state of Massachusetts. They've teamed up to introduce new legislation shortly after being elected with a bill that would support smaller businesses in the push to allow for sports betting while also allowing restaurants and bars to offer sports betting themselves.
Support around this particular topic has been growing as of late with sports betting likely to be the main talking point of the 2021 legislative year. There had been a $627 million economic development bill about a month back but after digging a little deeper the state decided not to go through with it.
After being hit very hard by the COVID-19 pandemic, Massachusetts casinos need sports betting quickly to avoid any further damage to their gambling revenue. For example, The Springfield casino reopened in July with only 800 employees instead of the usual 2,000. If they have hopes of returning to normal or increasing their overall revenue in the state, sports betting gives them the perfect opportunity to make that happen.