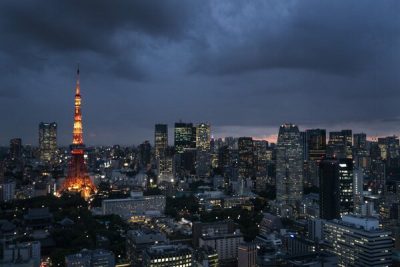 This week's poker news starts off with a big win in the PokerStars Spring Championship. Let's take a closer look at the details and our big winner.
'kZhh' Wins 2021 PokerStars Spring Championship of Online Poker Main Event
A Hungarian player was able to cash in big at the PokerStars Spring Championship. Logging in and participating with the alias 'kZhh', the player has taken first place in the 2021 PokerStars Spring Championship of Online Poker $10,300 buy-in no-limit hold'em main event. He overcame a field of 664 total entries and walked away with the top prize of $878,781, which included striking a deal at the end.
It took three days in order to narrow down the final table for this event. Though the deal was able to net second place finisher Dan Borlan a prize of $894,551 – a slightly higher amount – 'kZhh' got the win first place finish. In third place was Kayhan Roshanfekr, who made himself a nice payday of $791,074.
Nobody knows the official name of this player but records do indicate that this person has cashed in on a number of big victories in the past, including a title in the Turbo Championship of Online Poker and the Sunday Million events.
Online Poker Could Be Coming To Florida
There have been talks about forming a new gaming compact in Florida that could allow for sports betting and online poker in the Sunshine State. After the latest proposal was combed through, it was discovered that there was a section that could allow the Seminole Tribe to offer online options for all live casino games. This compact is heavily expected to be approved by the legislature as there have been no signs otherwise.
Once it becomes approved, both sides will get three years in order to legalize online betting, including poker. Though online sports betting is already going to be allowed in the state with it being scheduled to launch sometime in the fall.
If the compact goes through without any issues or hitches, we could very well see Florida becoming one of the biggest gaming markets in the country. The Seminole Tribe already has a number of profitable casinos, with the Hard Rock Hollywood just hosting the largest World Poker Tour event ever. Adding on online poker to the fold could definitely send them over the top.
Police Raid Underground Poker Game In Tokyo
Tokyo has a thriving underground poker scene but unfortunately this past week, one of their big games was busted. Authorities were given an anonymous tip of their location and the police were able to raid a club while one of the poker games was taking place. Apparently, all of the funds that the club was making were going straight to one of the largest crime groups in Japan, the Yakuza.
It has been estimated that nearly six figures worth of profit have been generated by the poker club since last July with all of that funding the notorious gang. The manager of the apartment complex along with four of the players have since been arrested and taken into custody.
Poker is illegal in Japan as of right now under the penal code. Of course, that means that online poker is also illegal. However, the government isn't currently punishing websites that allow it as they at least view that as having some form of minor oversight. A somewhat recent law was put in place in 2018 that would allow for a few casinos to station in Japan. However, the casinos have yet to get the green light, which is why we see the black market still thriving.