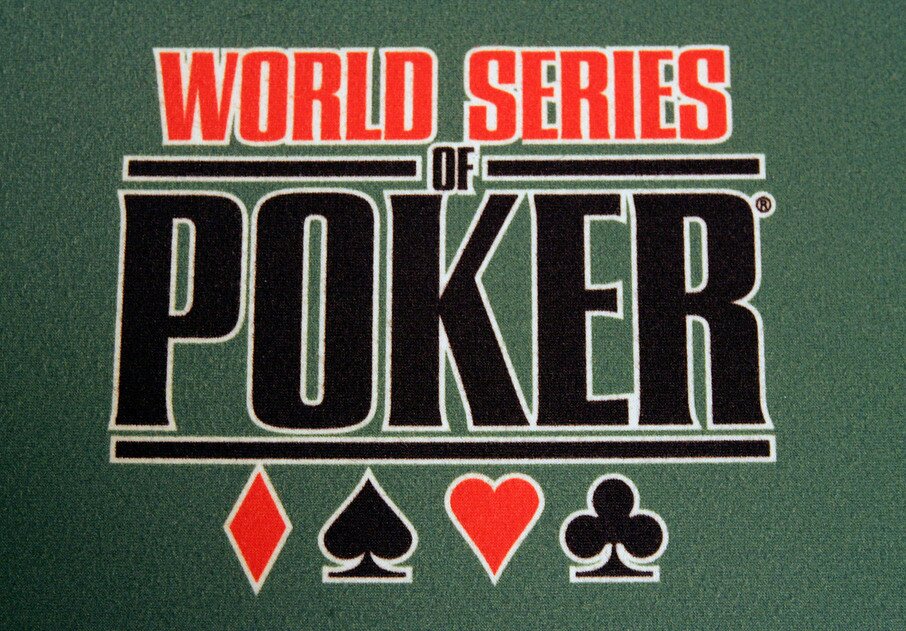 Kevin Hart's face does a great job of exuding so many different expressions. Now he'll be showing us his poker face. That's among the four key headlines of the week we're looking at in poker.
World Series of Poker Postponed
The World Series of Poker has been officially postponed until the fall, although nothing has been determined yet. It was supposed to start on May 26th and run until July 1st, but due to the ongoing COVID-19 pandemic, organizers decided it was best to just postpone for now and go from there.
Nevada Governor Steve Sisolak ordered the state's casinos to close up shop in March and while Las Vegas Mayor Carolyn Goodman is advocating for the re-opening of the casinos, they are still closed as of now.
The Word Series of Poker has announced that there might be online tournaments played over the summer as they continue to monitor the COVID-19 situation.
The Poker Academy Offers Its Most Popular Course for Free
With nearly everyone forced inside by measures meant to stop the spread of COVID-19, online poker is experiencing a big boom. If you've been looking to improve your game, The Poker Academy has a generous offer that can help you boost those winnings.
The Poker Academy is now offering its full no-limit hold 'em tournament course for free. Led by multiple World Series of Poker winners and finalists Rep Porter and Rick Fuller, the course features 25 hours of video training that usually costs $499. For now, you can sign up free from now until the end of April as they hope to help people out who are locked in due to the coronavirus pandemic.
The Poker Academy says its mission is to teach poker in a way that is simple and fun, through quality courses featuring professional players. The website offers plenty of other courses once you've completed the no-limit hold 'em tournament course, including limit hold 'em and seven card stud, taught by championship-winning pros Ian Johns and Jason Somerville.
Online Poker Revenues in New Jersey Soar to New High For March
Speaking of the online poker boom, the game earned $3.6 million dollars of revenue in New Jersey last month, beating the state's previous record for online poker earnings, $3.4 million in January 2014. It was a big jump compared to the month of March 2019, with only $1.9 million earned though online poker. It's not unexpected, considering the shutdown of the state's casinos in mid-March due to COVID-19, and considering April will be the first full month of casino closures, New Jersey will likely set an even bigger record next month.
The state's gambling industry earned $61 million in online table games, an increase of nearly two-thirds, while sports betting understandably dropped 58% to just over $13 million, amid the shutdown of every professional sports league in North America.
The exploding online casino revenues were not, however, enough to cover the losses of the physical casinos due to the pandemic. The state's $163 million in gross revenue includes the $85 million in casino revenues earned in the first half of the month before the shutdown, but that gross figure is still 44% smaller than earnings in March 2019.
Kevin Hart Signs Up to Endorse Party Poker
Self-proclaimed comedic rockstar Kevin Hart is taking his poker talents to a new team. It's not quite as big an announcement as when his friend LeBron James left for South Beach, but as a star of movies that gross hundreds of millions and a comedian with much juice on social media, partypoker's newest global ambassador is kind of a big deal.
Hart first popped up as a $100,000 Super High-Roller at PokerStars Caribbean Adventure three years ago and he signed on to officially endorse PokerStars later that year as part of the company's new strategy of signing celebrity endorsers instead of well-known pros with cool heads and, well, poker faces. Hart said his mission was to bring some fun back to the poker world, and their relationship appeared to last about a year.
Party Poker co-owner Rob Yong appears to be looking for the same strategy with his new signee, who he believes to be an even more avid player than himself. He says they both share disdain for the quiet, straight-faced, boring brand of poker and Yong plays in cash games with Hart and knows that he can liven up a poker game. For his part, Hart says he's in it to party and have a good time, which fans will love once everything returns to normal and live poker kicks into gear.