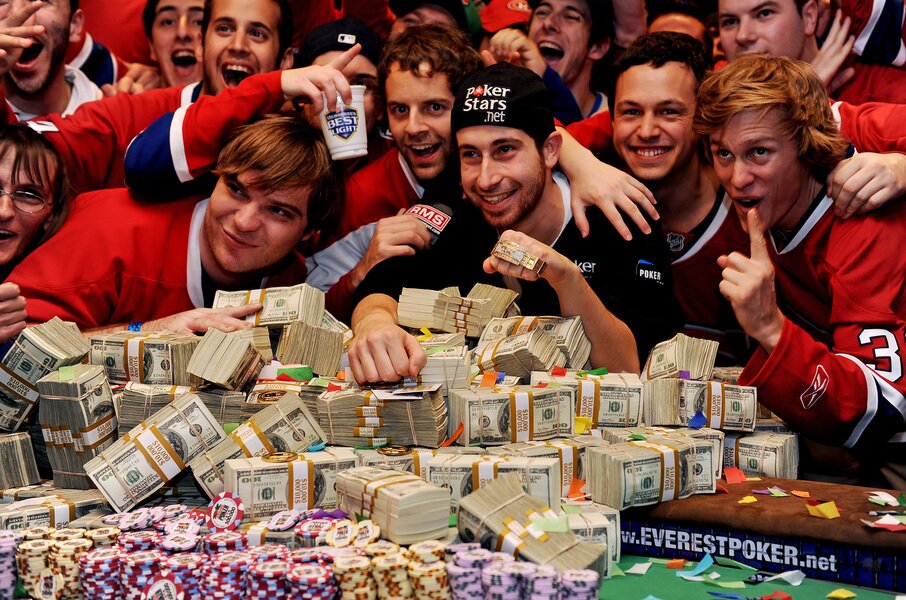 This week's poker news starts off on a sad note as one of the staples of the community has passed away. That's where we'll start our recap of the key headlines:
Following Stroke, Poker Legend Grizzle Passes Away
The poker community lost a great one as legendary poker player Sam Grizzle has sadly passed away. He experienced all sorts of complications after having a massive stroke.
Grizzle was first introduced back in 2003 during the WSOP Main Event, where he first created his rivalry with Phil Hellmuth. Outside of his terrific personality, he was also a very accomplished poker player, collecting over $1.3 million in winnings throughout his career. To make that number even more astonishing, it was reported that he accomplished this without a single six-figure score. His largest tournament score was actually this past summer during the WSOP.com portion of the series. He ended up finishing in third place in the $600 no-limit hold'em MonsterStack event and brought home $77,725.
Many players had turned to twitter to send their condolences to his family and remember the great times they had together. That included his longtime rival Hellmuth, who shared a touching post about some of the great memories they had together.
WSOP Main Event Winner Attempts To Avoid Tax Payment
Former WSOP champion Jonathan Duhamel (pictured above in ballcap) has been arguing against the Canadian government's tax agency (CRA) lately in efforts to avoid a seven-figure tax. It was recently reported that tax authorities are pursuing $1.2 million in taxes from Duhamel after his big win. Many Canadian poker players have been lucky enough to avoid any type of tax due to their tax laws that state that any earnings from a game of chance are not taxable.
The issue is that poker is normally classified as a game of chance but the Canada Revenue Agency claims that he owes them money due to operating a business. Duhamel is fighting those charges by claiming that his large tournament winnings were because of pure chance. If the CRA were to win this case, it could cost him upwards of $2.4 million.
Duhamel has been a very successful poker player throughout his career. He currently has $18.2 million in live tournament earnings, including his win in the WSOP main event back in 2010 that won him $8.9 million.
"DabledoreNJ" Wins 2020 NJCOOP; Daniel Buzgon Wins Three Titles
"DabledoreNJ" has won the 2020 New Jersey Championship of Online Poker Main Event, which came to a conclusion this past week. As a result, he took home the grand prize of $22,444. The player was able to overcome the field of 422 entries in order to win the tournament's final event. This turned out to be his second title after winning the NJCOOP 25: $100 NLHE, $10K Gtd for $2,778.
One of the biggest stories in this year's NJCOOP was the number of poker players that were winning multiple titles. There were eight players that had won more than one title this year, including Daniel Buzgon who was able to claim three titles. Buzgon had won over $13,000 in prize money and even moved up into second place on the all-time NJCOOP winners list.