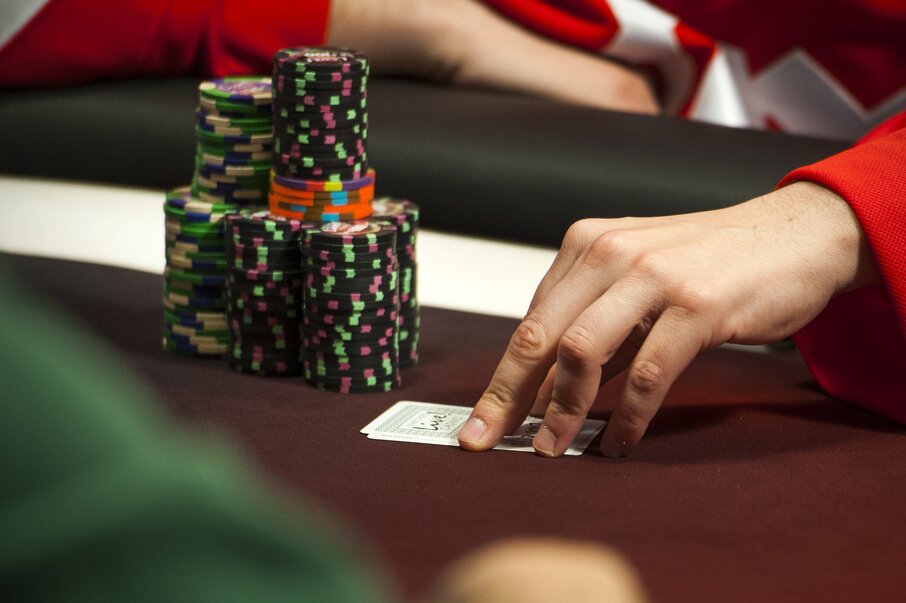 This week's poker news is all focused on the World Series of Poker. Before following up on the punishment for Ken Strauss – the man who exposed himself at the Main Event last year – we'll follow up on a couple of big winners from this week.
Hempel Wins WSOP Online $1,000 Turbo DeepStack Event
Scott Hempel has won the 2020 WSOP Online $1,000 buy-in no-limit hold'em turbo deepstack eight-max event. He was able to bring home $181,060 home with him for his first-place finish.
There were 697 other entries who attempted to get a piece of the $937,650 prize pool and 290 re-entries. The top 143 finishers were able to finish in the money. For Hempel, it's been a strong couple of days as he finished in seventh place in the $777 buy-in that took place the night before. That brings his two-day total to $203,310.
Other notable finishers in the event were Myles Kotler, who finished second, winning $111,955. And rounding out the top three, Andrew Melilo placed third and won $78,856.
Lyons Wins 2020 WSOP Online Event, First Gold Bracelet
Pat Lyons has struck again. The 2016 World Poker Tour Legends of Poker Champion has a history of big wins but he's finally claimed his first-ever gold bracelet at the World Series of Poker. Lyons beat out a field of 917 entries with 465 re-entries, and was awarded with the top prize of $173,551.
With 1382 entries in total, the event's prize pool ballooned to $967,400 with the top 207 card players making money from the event. Coming right behind Lyons in second place was Chris Ginley, who won $107,478 and Barry Wenger, who brought home $76,327 for his third-place result. Everyone in the top five won at least $40,000 while everyone else took home less than $30,000.
Lyons has now picked up over $1.5 million throughout his tournament scores and this win now gives him victories on two different major tours.
Man Who Dropped Pants During 2019 WSOP Main Event Received Probation
One of the wild events of the 2019 World Series of Poker was when Ken Strauss dropped his pants right at the poker table. We've been waiting to hear about what his eventual punishment would be and we finally have the result.
It's been announced that the man who dropped his pants and threw a shoe on the table during the WSOP main event has now received probation. Shortly after his meltdown during the event, he was arrested after exposing himself – which was actually the second time he did that.
A few days after that, he had made threatening tweets towards all of the casinos that had banned him and referenced possible shootings, which raised alarm in the poker community. The police were called to put an end to the shenanigans and he was taken away. After the legal process has played out, Strauss will now serve two years' probation and also must attend regular mental health checks.
Strauss has won a total of $8,646 throughout his poker career. The main contribution to that number was when he finished 122nd in the $5,000 no-limit hold'em six-max event in 2019 where he walked away with $7,402.