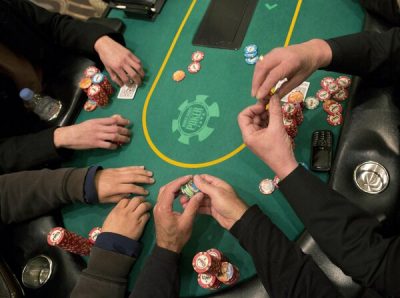 The bestbet Jacksonville winter event was so popular that the organizers decided to fire up a spring tournament. We'll start there as we detail all of this week's important poker news.
bestbet Jacksonville Set To Host 2021 Spring Series Poker Festival
Following the hype and excitement in the bestbet Jacksonville Winter Open, the organizers have decided to host yet another tournament. Their Winter Open event was able to bring in 2,330 entries split up among 11 different events with $1,621,555 in winnings. This tournament generated so much success that they will be hosting the 2021 Spring Series Poker Festival in just a few months.
The series will be opening on March 18 and run through the 29th with 11 events scheduled to take place. The first event in the series with be the $560 buy-in no-limit hold'em kickoff event that will run for about three days. Then the grand finale of this series is the $2,500 buy-in Spring Series no-limit hold'em main event. The survivors of the first two days of this event will be facing off against one another on March 28th to figure out who will take home to top prize.
On top of that, we'll also see the $360 Pot-Limit Omaha, $260 no-limit hold'em and $360 no-limit hold'em Monster Stack, so players will have plenty of chances to cash in.
Justin Bonomo Adds Yet Another Win To His Growing Resume
Is there a major tournament that Justin Bonomo hasn't won? He's added another poker event to his collection with a win at the GGPoker Super Millions event. That competition had a $10,300 buy-in and he ended up emerging as the winner, collecting $430,646 for his first-place finish. The second-last man standing was RRomashka, who finished in second.
At the other end of the spectrum, Niklas Astedt has not been as lucky. He has reportedly entered each and every one of the 35 Super Million$ tournaments but has yet to win one. He was able to take a step forward this time and make his way to the final table, although he didn't get very far after that. Nonetheless, he placed ninth and took home $53,830 from the event.
"Shkolota1488" Wins 50/50 Series Main Event
Belarusian "Schkolota1488" has picked up one of the biggest poker wins for any player from his home country. Playing in the PokerStars 50/50 Series, he ended up winning $116,625 for his efforts.
PokerStars had presented the event with a $1 million guarantee and that attracted a lot of eyes. Many players shocked that they were offering up so much while only requiring $50 to enter. It ended up not mattering though as the event garnered 19,502 individual entries along with 8,902 re-entries, so the prize pool was actually lifted to $1,290,961. However, only one player took home a six-figure prize and that was "Schkolota1488".
Other notable finishers in the event were "LilBigKahuna" who is a very talented player from Estonia who currently has over $1.2 million in total career earnings. He finished in ninth place and took home $8,658. German native "rattyde" finished as the runner-up in the event, walking away with $86,588.