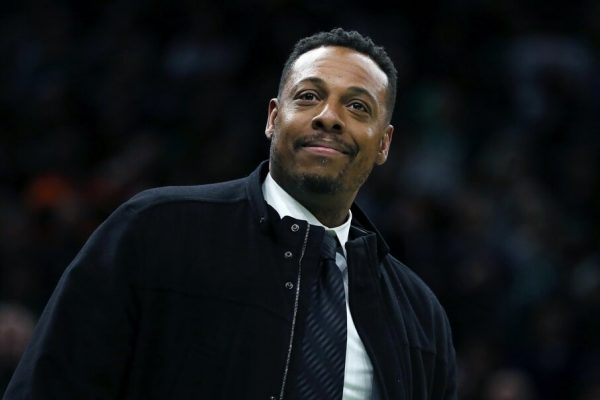 The poker headlines of the week start us off in the realm of raunchy. Former NBA legend Paul Pierce is now a former employee of ESPN after his poker-stripper escapades got him fired.
NBA Legend Paul Pierce Fired After Poker, Strippers Video
Paul Pierce was looking for a little adult fun when he parlayed strippers and poker, but where he made a mistake was boasting about it on Instagram. Pierce, a 10-time NBA All Star, was fired after a recent Instagram live stream that featured him smoking marijuana and being entertained by women who weren't wearing much clothing. At first, the live stream only gathered a few hundred viewers but after photos surfaced around social media, ESPN acted fast to let their NBA analyst go.
Pierce was a rotating host on the ESPN show NBA Countdown along with The Jump but he's now been fired from his positions on both shows over the videos. After reading a report from the New York Post, it was likely that he would have held onto his job if the photos were leaked. However, with ESPN being owned by Disney now, they wanted to make it clear that these are not behaviors that are supported by the brand.
Liu Wins Third Poker Tournament Title of 2021
It has been a fantastic year for Qing Liu, who just recently earned his third poker tournament title of the 2021 year. Liu has been without a doubt the hottest poker player out there, making his way to nine final tables that qualify for the Card Player Player of the Year race. Among those events, he has picked up a total of $1,089,449 in earnings along with his three titles.
His most recent win was during the $400 buy-in MonsterStack no-limit hold'em event that took place at the Venetian DeepStack Extravaganza II series. Liu overcame the field of 827 total entries in order to win his title and the top prize of $51,442.
He also picked up 365 POY points from his big score. This just further extends his lead in the current 2021 POY standings. Liu has 3,636 total points which is a ridiculous 1,464 points ahead of the closest competitor. That competitor is Sung Joo Hyun for anyone wondering.
Former WSOP Runner-Up Will Take A Shot At American Ninja Warrior
Tony Miles has had success with poker and now he wants to achieve some with American Ninja Warrior. The former poker player doesn't want to give up his dream of competing the famous course as the 2018 World Series of Poker main event runner-up just announced that he will compete in the event for the second time now. Miles had picked up a bet with a close friend Shaun Deeb, betting that he would not only be able to make it onto the show but actually compete the first course.
The bet was simple: he was to be given three years to complete the bet but receive less and less money each year. He was able to make it onto the show back in 2019 where he would have won $125,000 if he finished the qualifying course but unfortunately, he fell during the third obstacle.
Now, Miles has found his way back on for a second run at it. If he can complete the first course, he will be able to walk away with $75,000.