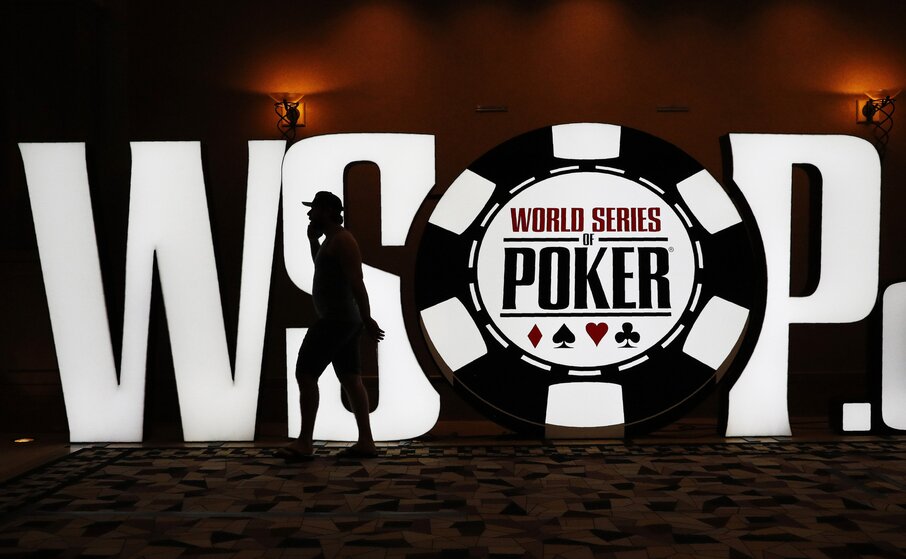 This week's poker news recaps a number of big winners in Las Vegas poker events. We'll start at the World Series of Poker where a couple of notable tournaments have come to a conclusion.
Eslami Wins 2022 World Series Of Poker Event
Ali Eslami picked up his first World Series of Poker bracelet win at the 2022 WSOP $1,500 seven-card stud eight-or-better event. Eslami had to compete against a field of 471 entries and fortunately for him, he was the last man standing. The victory got him the first gold bracelet of his long career along with a cash prize of $135,260.
Eslami has had two bigger cash so far in his career up to this point. His best win was a victory over at the 2011 WSOP Circuit Western Regional Championship when he carried away $282,242. His career tournament earnings have increased up to $1.6 million now.
Along with the gold bracelet and the money, Eslami picked up 720 Card Player Player of the Year points. He is now moved up into the top 400 in the POY race for the year.
Albini Wins Another World Series Of Poker Bracelet
Two are better than one. At least that's now what Steve Albini thinks.
Albini, is a famous musician that has competed in poker events for some time now, and just recently won the 2022 World Series of Poker $1,500 H.O.R.S.E event. This battle ended up having 773 total entries but Albini came out on top to claim the gold bracelet and $196,089 as a prize.
The big reward helped him improve his overall winnings to $370,000 at the moment. As for the bracelet that he won, it is the second one that he's won throughout his career. The first one that he was able to take home came back in 2018 during a seven-card stud event.
The recent victory also netted him 912 Card Player Player of the Year points for his efforts. It was his first live tournament cash of the year but it still managed to bring him all the way into the top 250 on the POY standings. Maybe this event could give him the momentum that he needs to pile a few more wins together.
Machado Wins Wynn Mystery Bounty Event
Nobody was able to slow down Manuel Machado during the $2,200 buy-in Wynn Mystery Bounty event this past week. Machado took on a massive field of 2,854 entries but beat them all back. Along with the first-place finish came a ridiculously large cash prize. The event started with a $2.5 million guarantee but it ballooned all the way up to $5,708,000 since there were so many entries. Machado claimed $410,485 of that money along with an additional $67,000 in bounties.
Two other players at the table were able to strike gold when they picked up a mystery bounty envelope. Both Paul Chauderson and Milos Ivanovic pulled out $250,000 bounties.
Machado had just barely outlasted the runner-up in the event, Elliott Kampen. However, Kampen didn't walk away with anything to show for it. He was awarded $362,739. Rounding out the top three was Calvin Anderson, bringing home $176,243 of his own.