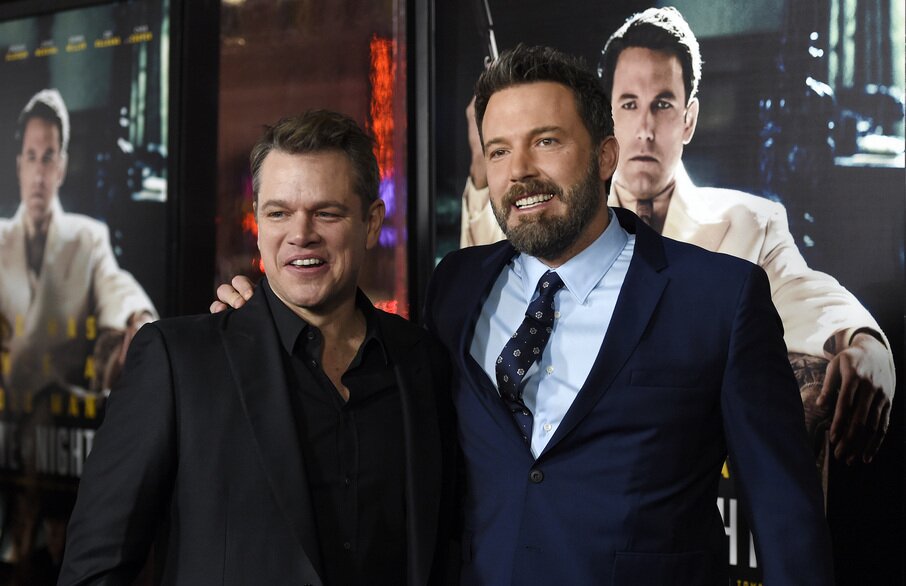 This week's poker news is headlined by a positive coronavirus story. While there haven't been many of them, a celebrity poker tournament to raise money for the cause is a good place to start this week.
Coronavirus Poker Fundraiser Features Affleck, Damon, and Brady
All sorts of athletes and celebrities have been stepping up to the cause to raise funds for coronavirus victims and it's nice to see that the poker community is doing their share too.
On Saturday, America's Cardroom hosted a friendly online poker tournament but it was no ordinary event. They welcomed the likes of Ben Affleck, Matt Damon, Tom Brady, Jon Hamm, Tobey Maguire, Sarah Silverman, Adam Sandler, Bryan Cranston, Adam Levine and more to help raise funds for the charity All-In For Feeding America.
While the celebrities were the main draw, many of the world's best poker players have also signed up to play, including Jason Koon, Doyle Brunson, Luke Schwartz, Jamie Staples, Jeff Boski, Tom Cannuli and Alex Foxen.
The event had a $10,000 buy-in with over $1 million being raised for the cause. It's a big contribution from the poker community in a time when people will be strapped for cash around the country with layoffs galore and businesses closed.
Galfond Overcomes Huge Deficit To Win PLO Showdown
The Galfond Challenge has been won by…Phil Galfond?
Yes, the three-time World Series of Poker bracelet winner won the first high-stakes online "Galfond Challenge" against his opponent VeniVidi1993, edging him by 1472.08 Euros. As a result, he ended up winning 100,000 Euros on the side bet. Had he lost, he would have had to pay out twice as much.
Down by over 900,000 Euros not even halfway through their scheduled 25,000 hands, he took a break for weeks. Of course, you can't just hit pause on the event, so he was actually racking up thousands in penalties as a result. He eventually returned weeks later and mounted his comeback, taking the lead with 3,000 hands to go.
After his epic win, Galfond will now focus on the other seven challenges that have been confirmed. That includes a 100-200 Euro stakes game with Chance Kormuth, which includes a side bet with more than 1 Million Euros.
Poker Pros Might Be Eligible For COVID-19 Unemployment Benefits
A lot of people will be looking to the government to help them out if they're out of jobs due to the coronavirus. The pandemic has brought the American economy to a standstill as social distancing measures have forced things to completely close up. Now it appears that poker pros – who typically play in casinos, which are now closed – might be eligible for the government checks.
Under the brand new CARES Act signed into law by President Trump on March 27th, self-employed people and independent contractors have been extended unemployment benefits. According to government officials, that could include professional poker players.
A spokesperson for the Department of Employment, Training and Rehabilitation, Rosa Mendez, told the Review-Journal newspaper in Las Vegas that an individual who earns their income as a full-time gambler might qualify under the CARES act if they file as a self-employed person.
For the most part, players should just apply because there isn't much to lose. It could help them weather this storm as casinos remain closed through the month of April and possibly May.