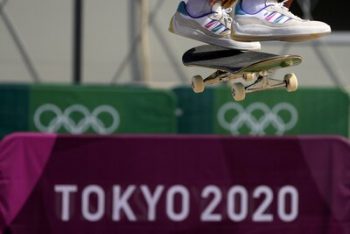 The 2021 Olympics are going to feature a ton of new exciting events, which could present some exciting opportunities for bettors. We'll see softball and baseball making a return alongside with skateboarding, surfing and karate, which are all making their first-time appearance. As the beginning of the Olympics draws closer, let's take a look at some of the main props on the board in terms of medals.
Who'll Have The Most Gold Medals?
The United States have been killing it when it comes to gold medals in recently Olympics. Outside of 2008, when China had more gold medals that the US, they haven't lost this category in recent memory. They are the heavy favorites to finish with the most golds again though China and Japan each will serve as their main competition.
The USA is -1000 favorites right now while China is sitting at +600 and Japan at +2200. It's really just a two-way race for the most golds as everyone else is a long shot.
Great Britain is another sneaky competitor who could be worth a play for those who like a dart throw as their odds are +2800 at the moment.
Most Overall Medals
Once again, the United States are the heavy favorites. It's understandable because if they're favored to collect the most golds, they'd also be favored to collect the most medals overall too. They have just dominated the majority of events the last few Olympics, most notably back in 2016.
That year, they left the competition in the dust and walked away with a ridiculous 121 total medals. 46 of them were gold medals, 37 were silver and 38 were bronze. It was an outstanding performance by them and we could see a similar outcome. After all, the second closest back in 2016 was China with only 70. China is currently second in the odds to emerge with the most total medals but other than that there aren't many other countries that could come close. The odds have USA at a -1400 favorite with any other country holding +650.
Top Event Odds
Men's basketball looks to be one of the more entertaining events of this years Olympics. Although, three-on-three basketball should also garner attention. The early favorites heading into the main basketball events are the United States, which is no surprise. However, they have looked beatable in the early exhibition games – including a loss to Nigeria. That has left the door open for other competitors such as Spain and Australia to swoop in but the United States did beat Spain in their final tuneup.
Men's skateboarding is a new event in this year's Olympics and could put on quite the show. Nyjah Huston for the United States is the leading betting favorite with Yuto Horigome and Sora Shirai trailing close behind, both of whom are representing Japan.
Finally, we have the women's softball event. Once again, the United States lead the early odds here, but Japan is an incredibly close second right now. Outside of those two competitors, look for both Canada and Mexico to put up a fight of their own.