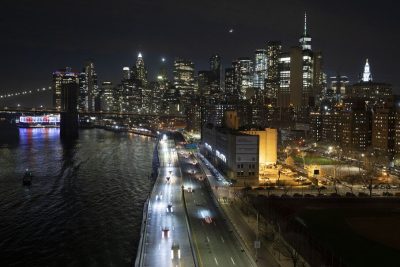 There's a fresh wave of casino news across multiple states. We'll start off in the northeast where New York City might see a casino in town in the near future.
Multiple Casino Companies Fighting For New York City Casino License
With New York on the cusp of legalizing casino gaming in the New York City area, everyone is clamoring for a license. Wynn Resorts, Las Vegas Sands Corp and Bally's Corp are the three major ones that are doing everything that they can to be in the best position possible. This comes shortly after speculation started that Gov. Andrew Cuomo could possibly lift the moratorium on full scale casinos in New York due to the recession that the state is facing.
Cuomo has been showing more and more interest in things that he heavily opposed before the recession first began, taking back his claim on mobile sports betting and even added tax revenue on it. Andrew Yang, who is running for mayor, also stated his support over casinos in the area, claiming it would generate a ton of revenue.
There is currently only one license left to give out which means those three major companies have to battle it out. As of right now it seems more likely that Las Vegas Sands Corp will get it after selling two of their Vegas properties at the beginning of the month, but everything is still up in the air right now.
Casino Restrictions Have Been Eased In New Jersey
After months of heavy restrictions on casinos in the New Jersey area, Gov. Phil Murphy has signed an executive order that will ease all of the restrictions on casinos in Atlantic City. This means that all casinos will be able to increase indoor capacity to 50 percent, which will kick off tomorrow.
These casinos were halted about a year ago when the COVID-19 pandemic first began but they have slowly increased their capacity and lessened their restrictions throughout 2021 so far. Their revenue has taken a big hit but the online casinos actually saw a massive increase in year over year revenue.
Murphy wasn't the only governor to lessen restrictions either as Gov. Steve Sisolak in Nevada announced a plan that was very similar tot hits one just a few weeks earlier.
Wyoming House Passes Online-Only Sports Betting Bill
Despite an initial sports betting bill getting defeated, the Wyoming House of Representatives have voted in favor of legalizing online sports betting in their state. There was a recent report that said there was multiple members of the house that weren't huge fans of legalizing it, though, with one member stating it would lead to an increase in addictions.
The bill was defeated at first by a 32-28 margin but the next day some people had different plans. There were some talks about reconsideration and they decided to hold another vote, where it ended up passing by the exact same 32-28 mark.
This will help bring some much-needed revenue into the small Wyoming gambling market that doesn't even have a state lottery right now. There has been estimates that see Wyoming bringing in $449 million in tax revenue with the addition of online sports betting.