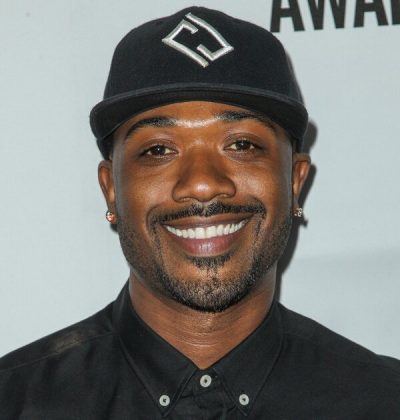 This week's casino news starts off with a famous face hitting a big jackpot. R&B singer Ray J knows the sound of success and he's hear that sweet melody once again this week.
Popular R&B Singer Hits The Jackpot At A Southern California Casino
The R&B singer, Ray J (pictured above), has many hits in the studio. Now he's made a hit in the casino. Ray J won big with a slots jackpot on the Buffalo Slot Machine at the San Manuel Casino located in Southern California. The jackpot was able to net him $17,000, though that isn't going to make much of an impact for a man who has a net worth around $14 million. Still, Ray J was able to win with a $100 bet on a low stakes slot machine, something that is unusual for celebrities.
When asked why he doesn't play any form of table games, Ray J simply said that he is just old school. He also said how he had to apologize to his wife for going to the casino without her knowing but he wanted to win some extra money for his sick dog.
Ray J is known around the country as a recording artist who has inked deals with four studio albums since the year 1997.
Sports Broadcaster Works For DoorDash To Make Up For Gambling Losses
ESPN college basketball broadcaster Dan Dakich, has decided to snag a second job. He now works part time as a delivery driver for DoorDash because he's making an effort to make up all the money he lost while gambling. He had apparently made a number of bets back in March over the NCAA men's basketball tournament and they clearly didn't go his way.
Dakich never went into detail on how much money he actually lost, though he did say he cost his family quite a bit. He got the idea to become a driver for DoorDash when he saw his stepson bringing in around $25 an hour.
Dakich isn't just a successful sports broadcaster though. He had a great basketball career while playing at the University of Indiana then became the head coach of Bowling Green in 1997. Dakich also hosted his own radio station called "The Dan Dakich Show." However, his job with ESPN as a color commentator may be in jeopardy after he picked up accusations of being a misogynist.
Massachusetts Will Not Be Opening Poker Rooms Until 2022
Despite all COVID-19 restrictions being removed in Massachusetts, operators have been very hesitant to open up their poker rooms again. Gaming regulators had come to the 4-0 decision to take away all of the COVID restrictions that were still remaining just a week ago. This means that all plexiglass dividers will be removed, social distancing will not be enforced and the number of players at a table will increase.
However, both the Encore Boston Harbor and the MGM Springfield have refused to reopen their poker rooms that quickly. Regulators believe that there are still a lot of concerns for roulette, poker and craps games, which attract crowds of players.
Daniel Miller, the Compliance Director of MGM Springfield, told reporters that they are planning to come to a final decision about reopening their poker rooms by December 31st. It is likely that these rooms will be staying closed until at least 2022 despite their COVID-19 restrictions slowly getting taken away.