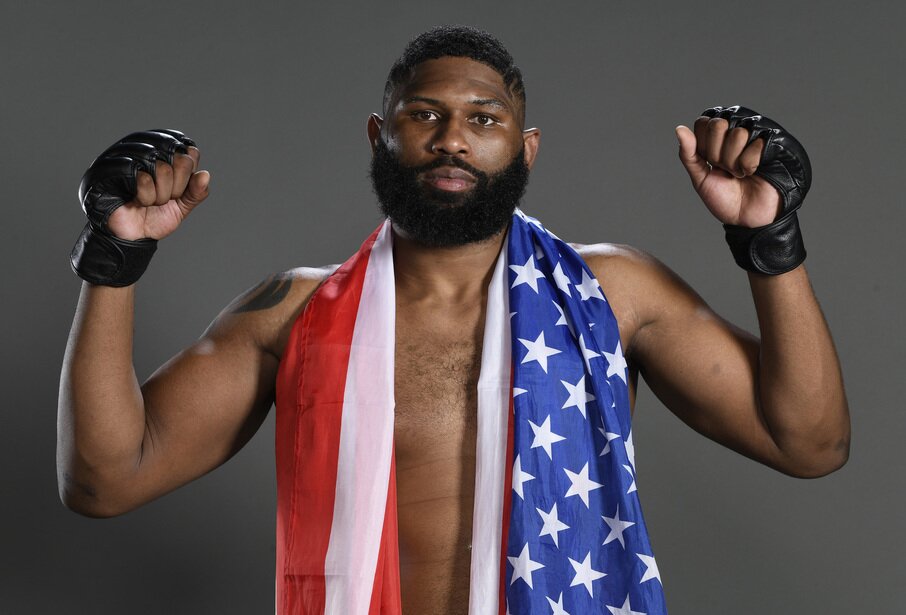 UFC is back on Saturday, June 20th with a full card in Las Vegas. The headline event of the evening will be a showdown between heavyweights Curtis Blaydes and Alexander Volkov.
Both are trying to move up the pecking order to get a shot at the champ, Stipe Miocic, and the winner here might actually become next in line. Let's take a closer look at this bout and a couple of other important fights on the card.
Alexander Volkov vs Curtis Blaydes
Odds: Blaydes -365
Blaydes is the No. 3 ranked heavyweight right now and that's part of why he's a big favorite here. He's been a wrecking ball in the UFC as he's won three in a row and seven of his last eight. The only loss was to Francis Ngannou, who is among the first in line to get a title shot. Blaydes does a lot of his damage standing, which is why 10 of his 13 career wins have been by knockout. He's never won by submission. Volkov is about the same, though, as 20 of his 31 wins have been via knockout (only three by submission). He's quietly made his ascent up the rankings as he's won six of his last seven with the lone loss coming to Derrick Lewis. However, some question whether he's fought a weaker lineup of opponents.
These guys are likely going to stand and bang, and the winner is the one who'll survive the damage.
Josh Emmett vs Shane Burgos
Odds: Burgos -140
Emmett and Burgos are both in the featherweight division and both enter with some momentum. Emmett has won two in a row and 15 of his first 17 career fights. Burgos has won three in a row and 13 of his 14 career fights.
One of the big differences here could be age as Emmett is now 35 while Burgos is just 29. Burgos really feels like he deserves to fight someone higher up the food chain – especially after beating Cub Swanson and Makwan Amirkhani in his last two bouts – but he'll have to get through Emmett before he gets that shot.
Raquel Pennington vs Marion Reneau
Odds: Pennington -150
Two ladies in desperate need of a win will clash in this bantameight bout. Raquel Pennington, who is still No. 6 in the division, has lost three of her last four fights. Two of them were decisions and the third was a knockout loss to Amanda Nunes. She has to take care of business here if she wants to keep getting main card bouts.
Reneau is ranked No. 10 in the division but she's really had a rough time in the UFC. She won six of her first seven mixed martial arts fights but has six won just three times in her last eight fights. Each of the losses have all been decisions, so it's not as if she's getting knocked around, but she needs to get in the win column in the worst way. The challenge here is that it appears that Pennington has fought better competition, so Reneau will really have to step up here.