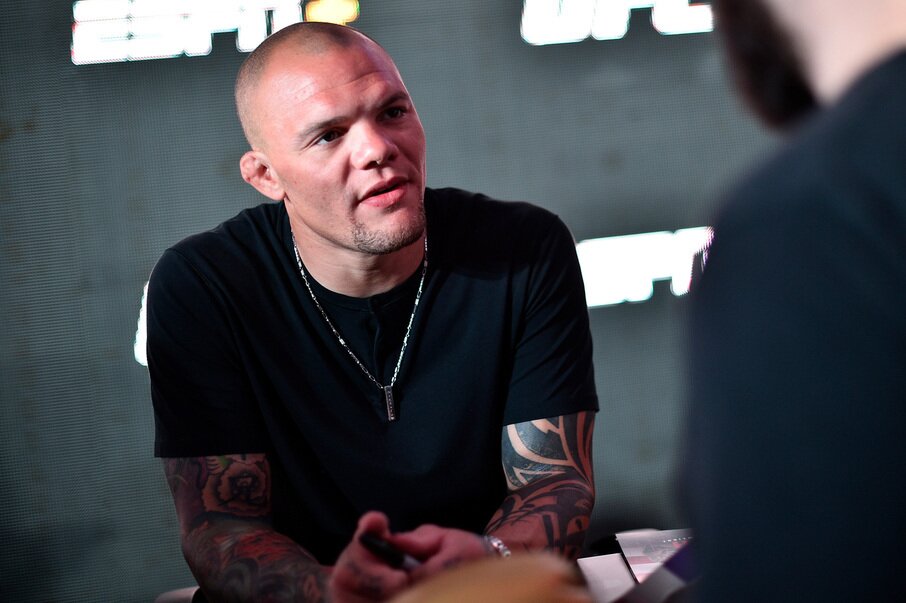 It's starting to feel like a real sports week as we've got a full calendar of events. Bundesliga is back on Saturday, NASCAR is back on Sunday and the PGA Tour is hosting an event with Dustin Johnson, Rory McIlroy, Ricky Fowler and Matthew Wolff. On top of that, we've got a pair of UFC events with one on Wednesday and one on Saturday, which is quite the treat. Let's take a look at the main fights on the Mixed Martial Arts card and see what we've got to look forward to:
UFC on ESPN 9 – Wednesday
Anthony Smith vs Glover Teixeira
Odds: Smith -175, Teixeira +145
We've got an important Light Heavyweight bout at the top of the card on Wednesday as Smith, the No. 3 ranked Light Heavyweight, takes on Teixeira, who is No. 8 in the pecking order. Smith lost to Jon Jones at UFC 235 but has otherwise fared very well in this division. He has won four of his other five fights at Light Heavyweight.
Meanwhile, Teixeira has recovered from a 2-3 stretch to win three in a row. A win here would put him in the conversation to get a shot at Jones – although who knows what's happening with Jones these days after his arrest.
Ben Rothwell vs Ovince Saint Preux
Odds: Saint Preux -150, Rothwell +120
Two MMA veterans in the twilight of their careers will clash in this heavyweight bout. Rothwell has seemingly been around forever as he debuted in 2001. He's fought 49 times and appeared to be at the end of the line when he lost three in a row from 2016 to 2019.
However, Rothwell knocked out Stefan Struve at UFC on ESPN 7 to give his career new life. Meanwhile, Saint Preux had lost three of four but got a win against Michal Oleksiejczuk at UFC Fight Night 160.
UFC on ESPN 10 – Saturday
Alistair Overeem vs Walt Harris
Odds: Harris -170, Overeem +140
The No. 8 (Overeem) and No. 9 (Harris) fighters in the heavyweight division will clash here but it's no surprise that we see Harris favored here. He hasn't lost any of his last four bouts while Overeem appears to be a fading commodity. Overeem, one of the more successful heavyweights in MMA history, hasn't seen much success of late.
The 39-year-old is coming off a knockout loss to Jair Rozenstruick in December and has now lost three of his last five bouts. He is 9-7 in his last 16 fights but the concern is that all seven of those losses were by knockout. That's bound to add up over time.
Harris had mostly been a middling fighter, posting a 4-5 stretch before going 3-0-1 in his last four. We'll see if he can take care of business against Overeem and move up the ladder in the heavyweight division.
Claudia Gadelha vs Angela Hill
Odds: Gadelha -200, Hill +160
A pair of ladies looking to make their move in the strawweight division will clash on Saturday. Gadelha is No. 6 in the division and a win over Hill, who is No. 15, will inch her closer to a title shot against Zhang Weili.
Gadelha started out her career 12-0 but she is just 5-4 since. A lot of those losses have come to elite competitors, though, including a pair of losses to Joanna Jedrzejczyk. All of her losses are to fighters higher than her in the rankings. Meanwhile, Hill is mostly the same but she started her career 9-7 before winning her last three fights. A win on Saturday would really open some eyes and she doesn't have many wins against this caliber of opponent.