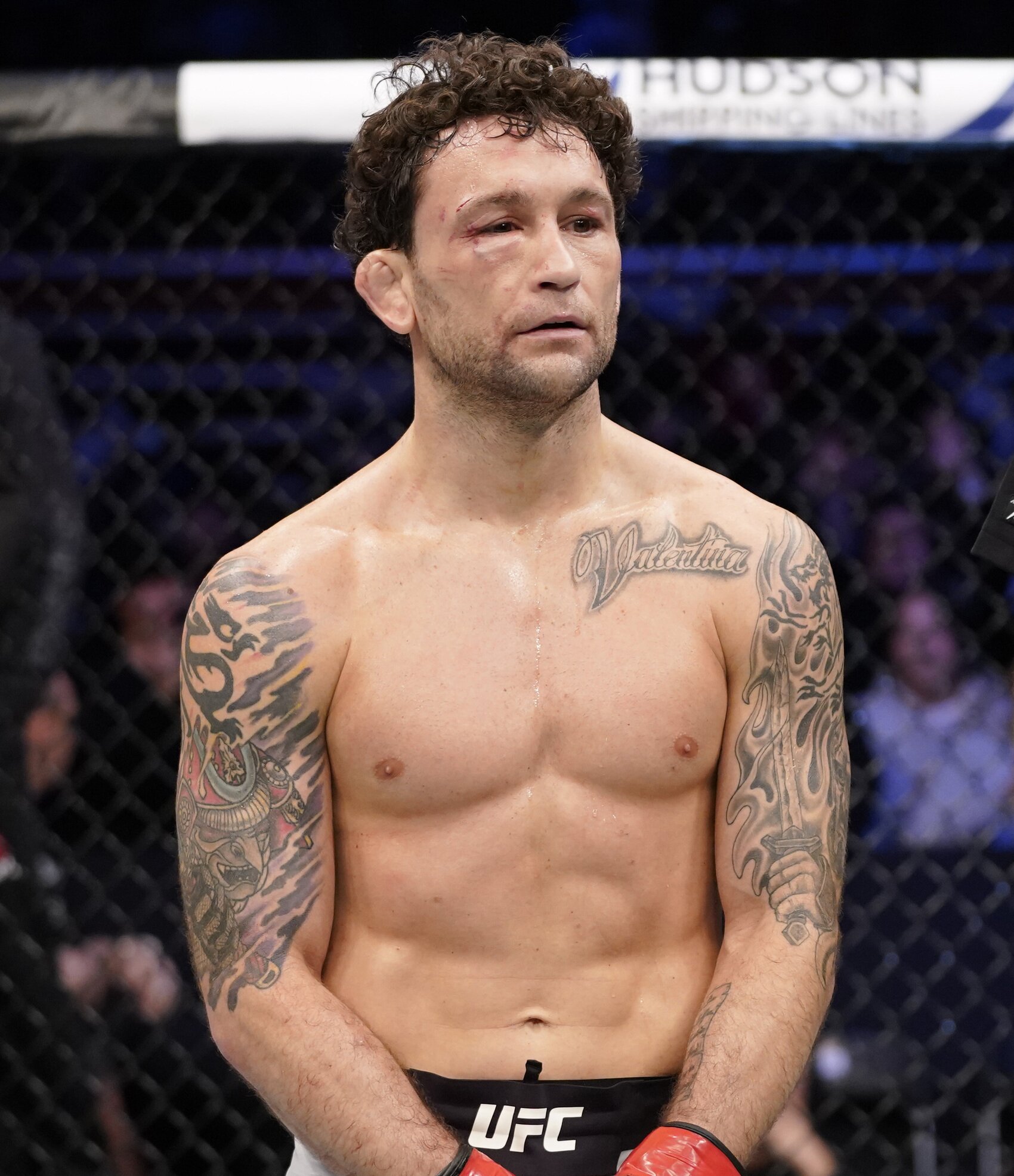 After a thrilling UFC 252 where Stipe Miocic edged Daniel Cormier to retain his heavyweight title, the UFC will remain in Las Vegas at the UFC APEX Arena for this Saturday's UFC on ESPN 15. Bantamweights Pedro Munhoz and Frankie Edgar will headline the card, so let's take a closer look at that matchup as well as a couple of other key fights on the card.
Pedro Munhoz vs Frankie Edgar
UFC Odds: Munhoz -250
Edgar is a legend of the sport but at age 38, a lot of people are asking just what he has left in the tank. Although he's often referred to as a former "Lightweight Champion", which he is, he held that belt eight years ago.
Since holding that belt, he is 8-7 in his last 15 bouts and comes into Saturday's showdown having lost three of his last four. The concern here is two of those losses – including the most recent one in December – was via knockout. He had never been knocked out before those two, so it shows that he might be fading.
As for Munhoz, he is also coming off a loss – a decision to fast-riser Aljamain Sterling at UFC 238 – but has still won three of his last four. He is ranked No. 5 in the bantamweight division and is favored to get the win in this spot.
Alonzo Menifeld vs Ovince St. Preux
UFC Odds: Menifeld -135
There was a time when Ovince St. Preux was viewed as someone who could be an eventual Light Heavyweight champion but since those days (back in 2016), he has consistently struggled. While much of that has come against elite competition, seven losses in his last 12 bouts (including four of his last six) suggests that he might be nearing the end of the line unless he can get back on the winning track.
Menifield is still relatively new to the UFC, so experience will definitely be on St. Preux's side. Menifield has only been in the UFC since June of 2018 and while he's 9-1, that one loss was his latest bout in June (decision to Devin Clark). He's making the quick turnaround as he wants to get back on track. He's a straight knockout artist as eight of his nine career wins are via knockout. The bout in June was the first time he had ever been past the 32-second mark of the second round, so if St. Preux either takes him down to the ground or makes him work, he could spring an upset.
Marcin Prachnio vs Mike Rodriguez
UFC Odds: Rodriguez -230
We've got an interesting Light Heavyweight bout on the main card here as Mike Rodridguez takes on Marcin Prachnio. Prachnio has only had two fights in the UFC but both resulted in losses via first-round knockout, so he has a lot to prove here. As for Rodriguez, he has five UFC bouts under his belt but he essentially had three losses in that span (one loss was overturned after his opponent had a positive drug test).
This has Fight Of The Night potential as both fighters like to stand and bang. Eight of Rodriguez's 10 wins are via knockout while 12 of Prachnio's last 14 fights have ended by knockout too.