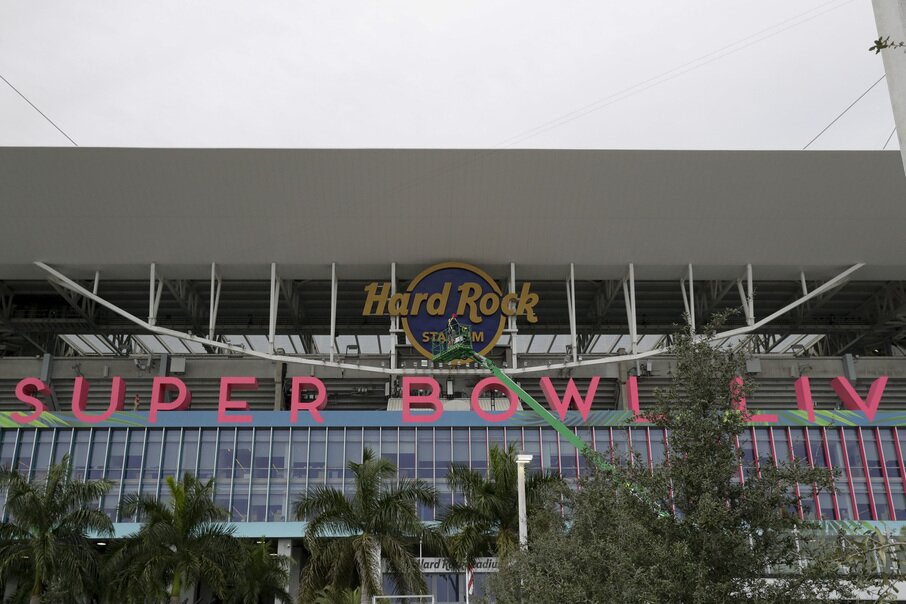 The stage is finally set for Super Bowl LIV at the Hard Rock Stadium in Miami Gardens, Florida this upcoming Sunday February 2nd, 2020. After a thrilling season loaded with twists and turns, the Kansas City Chiefs and San Francisco 49ers will clash in the biggest game of them all.
While the matchup shows the Chiefs as small favorites at -1.5, the total for this game has climbed, opening at 53 and now sitting at 54.5.
With so many great props on the board, we decided to do a roundup of four unique ones that are on the board. Here's a look at some of the fun things you can bet on for Super Bowl LIV:
Trump Tweets During Super Bowl
It seems like no matter the spectacle, the President of the United States always finds a way to garner some attention with his Twitter account during a big event. The Super Bowl should be no exception, especially considering the current state of his Impeachment trial.
Trump will have an excellent opportunity to get a reaction with people all over the world getting together for Super Bowl parties. His over-under for tweets on Super Bowl Sunday is set at 13.5 with the under favored at -170.
Odds Colin Kaepernick's Name Is Mentioned
Speaking of always finding its way into the conversation during a football game, will the broadcast mention Colin Kaepernick's name? Despite being out of the league for a couple of years now, he's relevant to Sunday's story as he was the San Francisco 49ers quarterback the last time they were in the Super Bowl (2013).
While his name has become somewhat taboo in NFL circles following his activism, there are betting lines up on the board as to whether he'll be mentioned or if Nike will release a commercial featuring him during the Super Bowl (-5000 on 'No' and +1000 on 'Yes').
Gatorade Dumped On Winning Coach
While you will have to wait until the game is over to cash in on this classic Super Bowl prop bet, it's a lot of fun to play the guessing game throughout the night as to which color the Gatorade dumped on the winning coach will be. As of right now, the favorite is actually a clear substance or water being dumped on the winning coach at +200.
Some of the other options available for colors painting the winning head coach include orange, yellow, red or blue. Red is currently listed at a whopping +500 odds. That might be good value considering both teams feature red in their uniforms.
Jennifer Lopez Props
By now, you have probably heard the story about how Jennifer Lopez has reportedly insured her butt for a whopping $27 million. While we know that her famous rear has made countless appearances in music videos and concert performances, what we don't know is what she'll do with it during the halftime show. She's performing with Shakira and they're at +190 to do some twerking together (or -290 not to).
You can also bet on whether either will have  wardrobe malfunction but the odds are listed at -7500 that we won't have another Janet Jackson fiasco on our hands. You can also bet on if she'll do a Selena cover, which is at +350 for 'Yes' and -600 for 'No'.