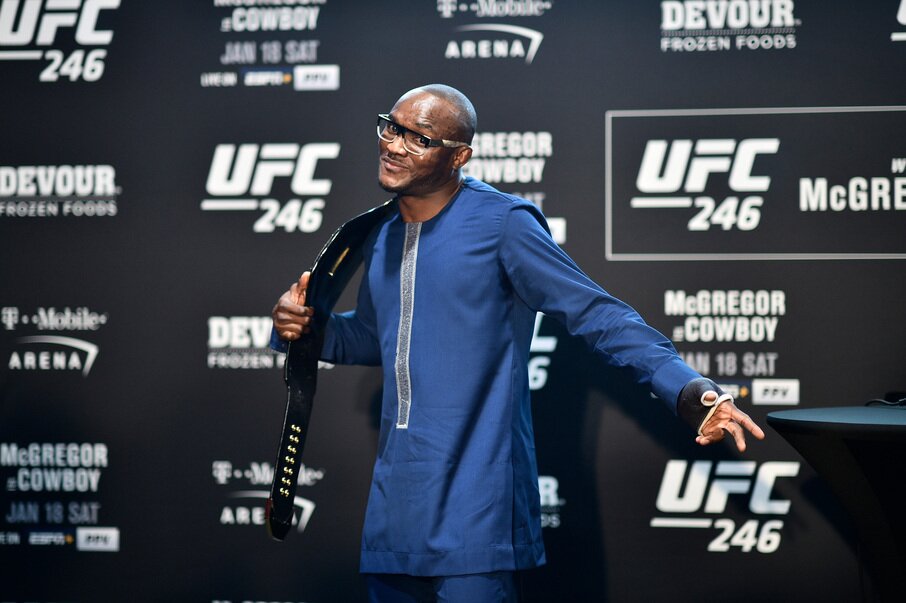 We've all been anxiously anticipating the start of Dana White's Fight Island and now it's finally here. This Saturday, the UFC fighters will head to Abu Dhabi for UFC 251, which is one of the most anticipated cards we've had in a while. With three titles on the line, it's going to be an epic spectacle. Let's take a closer look at the biggest bouts:
Kamaru Usman vs Jorge Masvidal
Odds: Usman -325, Masvidal +250
Usman was originally supposed to fight Gilbert Burns but Burns was pulled after he and his coached tested positive for COVID-19. That allowed Masvidal to step up and finally get his title shot.
Usman enters on a 15-fight winning streak, coming off a big win over Colby Covington at UFC 245. He has yet to lose in the UFC (11-0) and figures to have a huge edge here: fighting on the ground. He was the NCAA Division II National Wrestling champ. If he gets the fight down to the ground, he should have the edge.
That won't be easy, though, as Masvidal, who is ranked No. 3 in the Welterweight Division, went toe-to-toe with Nate Diaz and Ben Askren, who were also supposed to take him down and dominate. Instead, he knocked out Askren in seven seconds and posted a technical knockout over Diaz at UFC 244.
Alexander Volkanovski vs Max Holloway
Odds: Volkanovski -235, Holloway +185
Volkanovski stripped Holloway of the UFC's Featherweight Championship belt in December but now the UFC is giving Holloway a chance to get it back. Volankovski has clearly been a fighter on the rise for quite time as he's won 18 fights in a row. That includes beating the likes of Holloway, Jose Aldo and Chad Mendes over the last three years. He brings incredible aggressiveness and pressure, which Holloway withstood for a little bit in the first fight but really didn't have an answer first. Volkanovski went to work on Holloway's base, whipping him with leg kick after leg kick. Holloway has to have a different strategy this time around.
Volkanovski has boldly claimed that he'll finish Holloway this time around, vowing to knock him out within the five-round window. That should lead to an even more entertaining fight between the two this time around.
Jessica Andrade vs Rose Namajunas
Odds: Andrade +170, Namajunas -210
Namajunas was the women's Strawweight Champion until UFC 237 in May of 2019 when she lost to Andrade. Andrade held the title for exactly one fight before she was knocked out by Zhang Weili in August. Now Thug Rose will be looking to get some revenge in this spot.
Many people seem to be under the impression that the first fight resulted in a fluke win for Andrade. Namajunas was dominating the fight on the scorecards up until Andrade knocked her out by a slam in the second round. The general thinking is that if Namajunas is a little more careful this time, she should get the win and put herself back in title contention.