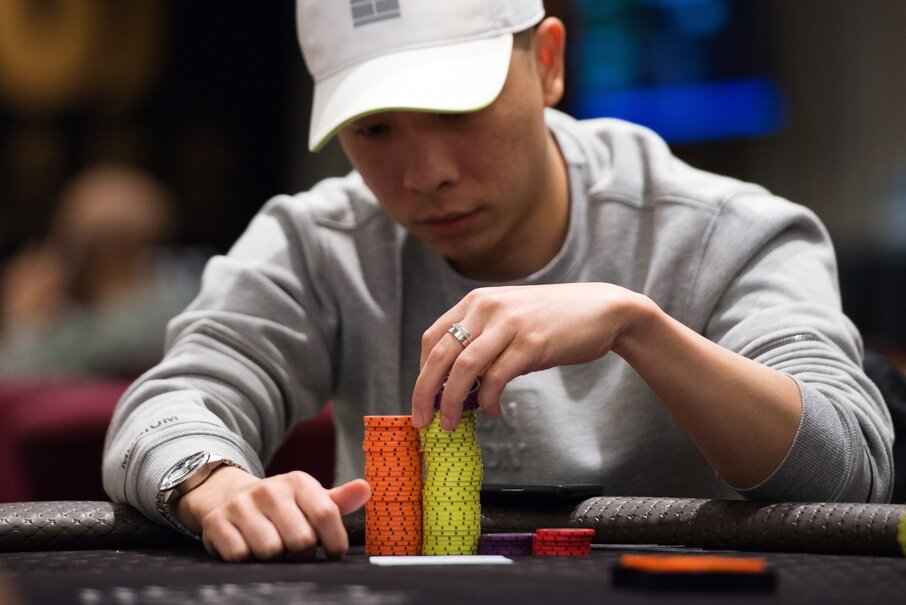 In this week's edition of the poker news, we're continuing to report on the biggest wins from the 2020 World Series of Poker. We have three more champs to add to the crowd, so let's have a look at who ended up with some of the biggest online poker prizes of the week.
Hyun Wins 2020 WSOP $500 No-Limit Hold'em Deepstack Event
Sung Joo Hyun was able to come out on top in the 2020 World Series of Poker No-Limit Hold'em Deepstack event. Facing a field of 2,307 entries, he survived them all to win his first WSOP gold bracelet. To go along with his first-place finish, Hyun was also awarded the top payday of $161,898, the largest share of the $1,095,825 prize pool.
For Hyun, the six-figure check was nice but it wasn't the biggest win of his poker career. He was able to capture fourth place in the 2018 WSOP $1,111 Little One for One Drop event, which led to him picking up $189,098.
Other notable finishers in the Deepstack event were Yiduo Yu, who finished in second place and was awarded $116,605, Jeffrey Mallach, who came in third place and received a prize of $83,696.
Dzivielevski Wins 2020 WSOP Online PLOSSUS Event
Yuri Dzivielevski has had a good week at the 2020 World Series of Poker. He won the $400 buy-in PLOSSUS event, defeating a total of 4,355 other entries to earn the gold bracelet. His first-place finish was meant that he got to take home a $221,557 check for his trouble. Overall, the top 548 finishers in this event were able to get a piece of the $1,637,856 prize pool, each collecting at least $938.
This was Dzivielevski's second career gold bracelet, the first coming back in 2019 when he won the $2,500 Omaha eight-or-better and seven-card stud eight-or-better split event. The win got him a $213,750 prize for that first-place result.
Going back to this year's event – the PLOSSUS event – Matthew Vengrin finished second and won $165,147. Rounding out the top three was Tautvydas Jokubauskas, who ended up earning $116,777 for his finish.
Sootla Wins 2020 WSOP Online Colossus Event
We now have an official winner for the WSOP Online $400 buy-in no-limit hold'em COLOSSUS event. Ranno Sootla is the champ, becoming victorious while outlasting a whopping 12,747 entries in the field. As a result, not only did he end up taking home $595,930, he also picked up his first World Series of Poker gold bracelet.
With so many poker participants joining the fray, the total prize pool climbed well over the guaranteed $3 Million. When everything was said and done, the final prize pool reached $4,796,632. That meant that the top 1,575 finishers in this event were able to claim a prize of at least $840 with the top six finishers all claiming a six-figure payout.