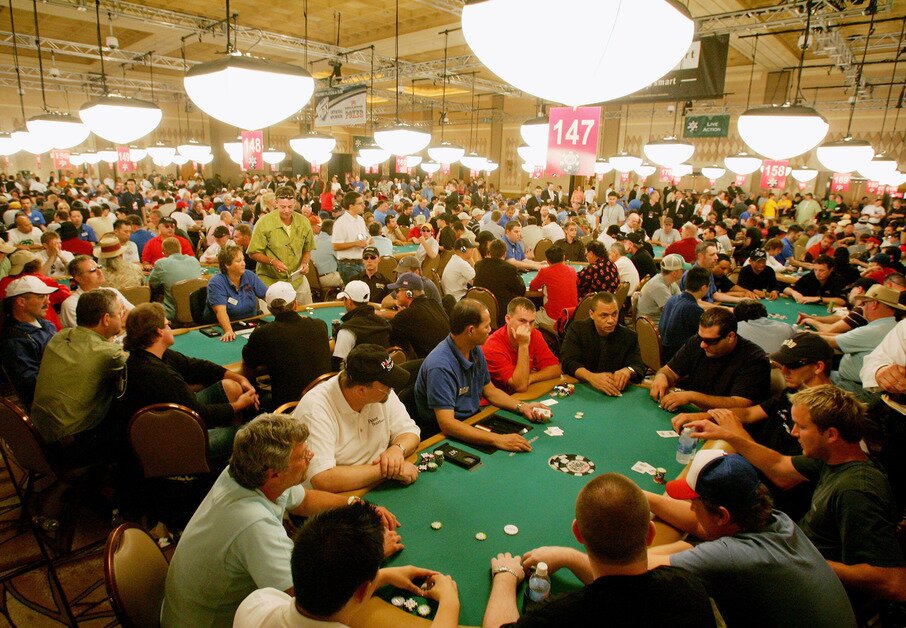 The coronavirus is just making its way to the United States and North America. Just how much will it spread and how big of an impact will it have? It already has some people wondering if the World Series of Poker will go on as planned and it's still a few months away.
Is World Series Of Poker At Threat Of Being Canceled?
The coronavirus has wreaked havoc on the gaming world and it might just be getting started. In previous news headlines, we talked about how casinos in Macau were expecting a 90% drop in action and now it looks like the poker realm could take a big hit too.
As the global instances of the COVID-19 virus approach the hundred thousand mark, discussions have begun as to whether or not the 2020 World Series of Poker will be impacted, canceled or postponed. A number of famous poker players have been talking about as Doug Polk tweeted that he expects the tournament to be canceled. Remember, there has already been rampant spread of various "poker flus" at previous events as the players get together in tight quarters and share cards. That's always a great way to spread a sickness.
Officially, the World Series of Poker has come out with a statement suggesting that the WSOP events are still going to go as planned. They are monitoring the situation but are not going to cancel anything as of yet.
Dudani Claims WSOP Circuit Horseshoe Hammond Main Event
It was a successful week for Shiva Dudani, a 34-year-old Chicago resident who won the World Series of Poker Circuit Horseshoe Hammond $1700 buy-in no-limit hold'em main event. As a result, he's picked up a six-figure check that will pay him $258,078.
In total, there are 989 entries in the field. Originally, there was a $1 million guarantee but with so many people in the field, the prize pool ballooned to just shy of $1.5 million. That meant that the top 149 players all finished in the money, which is quite impressive.
For Dudani, this was his second career win. His first was nearly 10 years ago when he won the $300 buy-in pot-limit Omaha event. For the win, he'll also collect 912 Player of the Year points. Taking a look at the rest of the top five: Casey Carroll collected $159,494 for a second-place finish, Bryan Skreens won $119,606 for his third-place result, Patrick Steele took home $90,543 for fourth and Sachin Bhargava won $69,197 with his fifth-place finish.
Grizzly Games Announces Tournament Of Champions Winner
Although the Grizzlies Games came to a conclusion over a week ago, there were still a few things to wrap up. That includes determining who the Tournament of Champions winner would be, which comes with a $5000 package and the opportunity to represent Global Poker at a live event.
This online poker event came down to a final table that featured players from New York, California, Ohio, Virginia, South Dakota, South Carolina, Wyoming and North Carolina. In the end, it was North Carolina's 'Fire_Island' that came away with the prize.