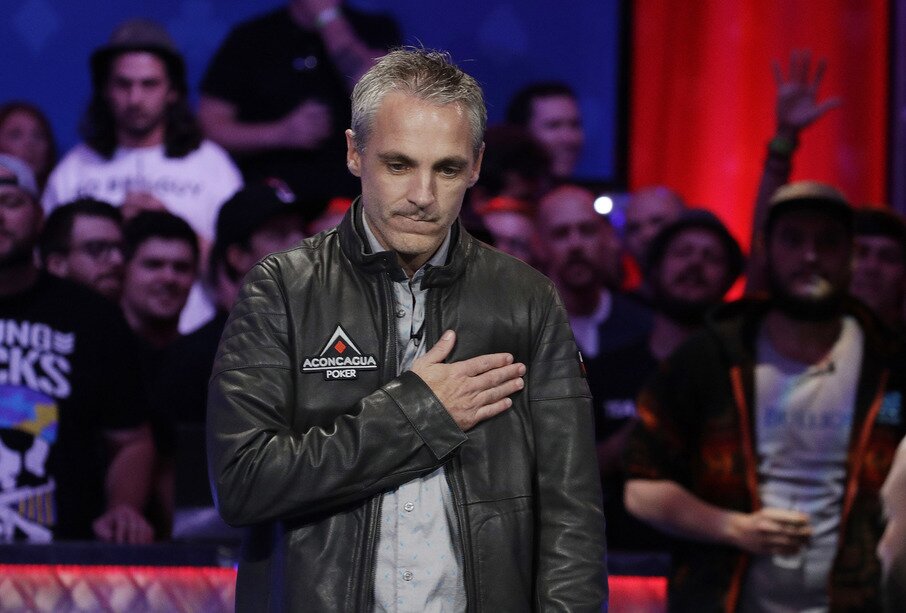 This week's poker news delivers some rough headlines for players in California. Before we get to that, though, let's take a look at what's happening in the 2020 World Series of Poker Main Event.
Final Table Set For 2020 WSOP Main Event
The wait is finally over. We finally have the final table locked in for the International Tournament portion of the 2020 WSOP $10,000 buy-in no-limit hold'em main event. This event was able to reel in around 674 total contestants but there are now only nine left in the event. It is no doubt that each of those nine players are looking to take home the top award of $1,550,969. However, each of the finalists are guaranteed to secure at least $75,360, so it's not a bad consolation.
This event is quite different than anything we have ever seen before as it mixes both online and live play with each direction setting a final table. The two winners of those two tables then face off against one another in a live event to determine who picks up the additional $1,000,000 bonus along with the WSOP gold bracelet.
The two players who triumph from each tournament will then go head-to-head in person on December 30th for the final matchup for the vaunted bracelet as well as that generous bonus.
Lawyers That Represent Postle Are Dropping Him As Their Client
It was another bad day in the life of Mike Postle. The alleged poker cheat has been represented by multiple lawyers defending him and had filed a $330 million defamation lawsuit against a number of high-class poker players. Those lawyers have now decided to leave him as a client, which is not a great sign for his legal prospects.
In terms of why the breakup happened, the legal team claims that Postle had broken the written agreement, which voided their contract to represent him. While that might seem like a technicality to get out of it, the general speculation is that Postle's case was so weak and frivolous that they didn't want to go forward.
Mike Postle was first accused of cheating when he was able to win $250,000 over 2018 and 2019 while only playing the same few small-pot games in the same few casinos. People had begun noticing him making strange plays in some of those games – plays that weren't mathematically logical – and that got the attention of Veronica Brill. The story eventually went viral on Twitter and while it seemed like Postle had an inside man, nobody was able to prove it in court. Now he's turned the table and is trying to take the legal battle to those who accused him of cheating.
Majority Of California Poker Rooms Close After Stay-At-Home Order
It's not a good day to be a poker room in California. After the most recent extension of the stay-at-home order, it doesn't look like any of them will be opening up anytime soon. Taking a look across the state, the majority of all indoor businesses are being forced to board up for now, which will inevitably lead in a decline to their revenues.
Commerce Casino, Hustler Casino, Hollywood Park, Bicycle Casino and the Hawaiian Gardens were all shut down as per the new restrictions. There has also been no information as to when these casinos will begin to reopen.
Taking a look back to the first wave, Gov. Newsom allowed cardrooms to reopen back in June but then forced them to close around July. Cardrooms then started reopening in outdoor areas to avoid that mandate. We'll see if they can adjust this time around once more.