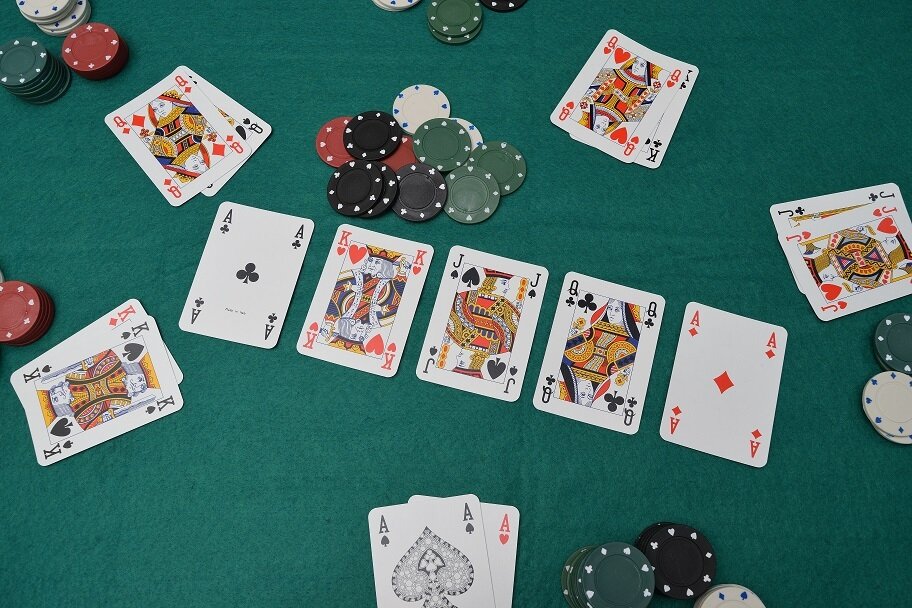 One of the big tourneys at the Triton Series event in Madrid has wrapped up and we have a winner. It's not a huge surprise who it is as this player has been red-hot dating back to the fall of 2021. Let's start as we recap this week's poker news.
Addamo Wins Triton Series Madrid Event
Michael Addamo is picking up right where he left off at the end of the 2021 calendar year. During the months of September through November, Addamo was able to make it into eight final tables and won six titles. He cashed out more than $9.4 million along that span as well. When it comes to 2022, Addamo only had one live tournament cash until his recent win in the €20,000 buy-in no-limit hold'em eight-max event at the Triton Series Madrid.
The first-place finish helped him pick up his 18th career title along with the largest chunk of the prize pool at €478,000. Adding this recent win, his career tournament earnings are $22.7 million. He is also Australia's all-time earnings leader on top of being 27th on the overall earning leaderboard.
Addamo picked up 648 Card Player Player of the Year points just to top it all off. Due to this being his first qualified score of the year, he still sits just outside of the top 300.
Poker Author And Player Bob Ciaffone Passes Away
We have some sad news to pass along. The world lost a great man this past weekend when Bob Ciaffone, otherwise nicknamed The Coach, passed away. Ciaffone was well known for writing Robert's Rules of Poker and was nicknamed The Coach due to him being one of the first teachers of Poker. He wrote multiple other books regarding the game of poker: Improve Your Poker, The Action, and Middle Limit Poker just to name a few.
He was born in 1940 in Brooklyn, New York, and traveled the world for years before settling down in Michigan. At one point, he was able to present a paper to the London International Gaming Conference, which was how much of an expert he was regarding poker.
When it comes to playing poker, Ciaffone found some success there too. He was never able to win a World Series of Poker gold bracelet but came close a number of times – including a third-place win in the 1987 main event. Ciaffone was incredible at chess too. He was the president of the Michigan Chess Association and was so good that he was given the title of Life Master by the Chess Federation in the United States.
Gierse, Davies Win High Roller Titles
We got to see the 2022 European Poker Tour Monte Carlo wrap up this week and with their final events producing a couple of great winners. The first high roller event saw 61 total entries participate and bring a prize pool up to $1.5 million. Out of that money, nobody could earn more than Marius Gierse, who picked up $420,000 for the victory and the event title. As it stands, Gierse is sitting at over $2 million throughout his poker career.
The other high roller event picked up a total of 40 entries. The prize pool floated all the way up to just over $1 million. Seth Davis was able to outlast everybody else, though. He took home the title and an additional $298,499 for his first-place finish. This win helped him push his tournament earnings to $1.2 million in 2022, which is 82nd on the Player of the Year leaderboard.