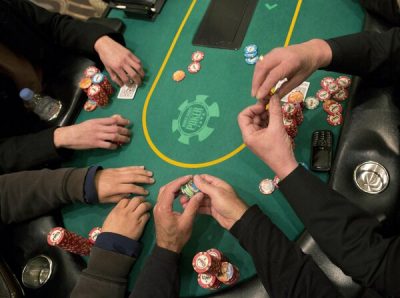 With the World Series of Poker ongoing, there are lots of headlines of winners conquering tournaments. We've got the latest for you in our weekly recap of the poker news.
Foxen Wins His First WSOP Bracelet
It took him some time but Alex Foxen has officially been able to win his first 2022 World Series of Poker bracelet.
Foxen is one of the more accomplished players in the poker game today that hadn't achieved this milestone. For whatever reason, he's never been able to get over that hump and a bracelet at the World Series of Poker. That ended this week, though.
Foxen competed in the 2022 WSOP $250,000 buy-in no-limit hold'em super high roller and outlasted 56 entries in the process. Along with the prize of a bracelet, Foxen claimed the largest share of the cash pool with a payout of $4,536,700.
This was certainly a tremendous win for Foxen in terms of his bracelet and the cash prize. His career earnings have now jumped all the way up to roughly $26.8 million. That is currently 21st place on the all-time poker money list.
On top of all of that, Foxen earned 600 Card Player Player of the Year points. Those points helped him jump up to fourth place on the POY standings for the 2022 year. After all, this was his third title and 14th final table finish this year.
WSOP Produces First-Ever Winner From Cyprus
Menikos Panagiotou will end up going down in history as the first poker player from Cyprus to ever win a gold bracelet during the World Series of Poker.
Panagiotou battled it out in the $1,500 eight-game mix event against a large field of 695 entries. None of them were able to make it all the way until the end though, with Panagiotou taking home the bracelet and an additional $180,783 for the win.
This massive performance was his second-best cash out of his career so far. When he was asked about the huge win, he said, "I can't wait to go back to see all my friends because they've already started sending me messages, congrats, and everything. It's amazing."
On top of the big cash prize, Panagiotou added 840 Card Player Player of the Year points. This was his first recorded score for the POY race but it already helps him get right outside of the top 300.
Pastore Wins WSOP Six-Max Event
A big field of 920 entries was nothing for Jonathan Pastore. Pastore competed in the 2022 World Series of Poker $5,000 buy-in six-max no-limit hold'em event and was able to come away with the win in the end. Not only did he acquire a gold bracelet, but he also got the largest prize of the event at $771,765.
This was a monumental moment for Pastore. Up to this point, he had never been able to win a golden bracelet before. Plus, he'd never even won a live tournament up until this point in his career. It's also the largest recorded tournament score of his career, washing away the previous high of $73,382.
Pastore got a ridiculous boost in the Card Player Player of the Year race from the victory to top it all off. He was awarded 1,824 points, enough to put him all the way to 48th place in the standings despite it being his first qualified score.