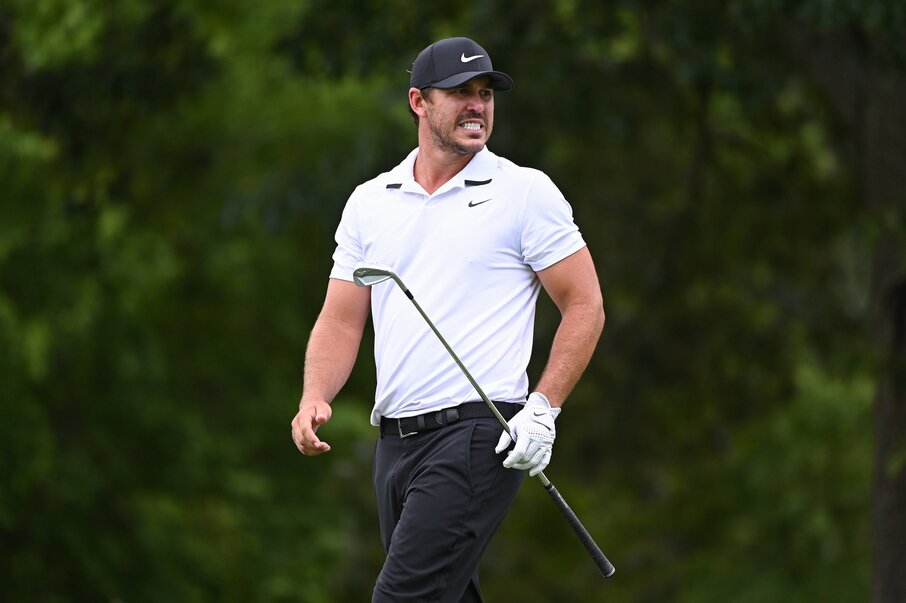 It's been over a full calendar year since we've seen our last golf major. The good news is the PGA Championship is upon this week and we should have a special four days of action upon us. Brooks Koepka has won the PGA Championship in back-to-back years but he has been shaky in 2020, so a three-peat may not be in the cards. Let's take a look who are the major players at TPC Harding Park this week.
The Favorites
Koepka (+1000) comes into this week's event as a co-favorite with Justin Thomas (+1000), who won last week's WGC-FedEx St. Jude Invitational. Thomas' win last week marked his 13th in the last five seasons, which is more than any other player on the PGA Tour.
As for Koepka, he's mostly been uneven this year, missing the cut in seven of 11 events. However, he may have found his form last week, finishing second to Thomas. Few players perform better than Koepka at majors as he is 70 under cumulatively in his last 12 starts at majors. That's 36 strokes better than anyone else.
Bryson DeChambeau (+1200), Jon Rahm (+1200) and Rory McIlroy (+1200) are all next in line in terms of the odds. DeChambeau had been phenomenal to start the season, going fifth, second, fourth, third, eighth, sixth and first in events from February to July 5th. However, over his last two events, he's missed the cut and placed 30th, so has he lost momentum?
Rahm was briefly the No. 1 player in the world (now second after Thomas' win) and has placed 11th or better in five of the last eight majors. He's been hard to figure out as he does have that win at the Memorial just two weeks ago but outside of that, he's finished 27th or worse in five of his last six starts.
As for McIlroy, he's been struggling since the sport returned from the hiatus. He's finished no better than 11th in five straight, so we'll have to see if he can find his game.
Longer Shots
Taking a look at some of the longer shots, Patrick Cantlay (+2500) might be offering some good value. He finished third at the PGA Championship last season and has had some positive results this year (four Top 11 finishes in last seven). He's never won a major, though.
Jason Day (+3300) will attract some action as the 2015 PGA Championship winner has a little bit of wind in his sails. Since cutting ties with his swing coach, he's managed three strong finishes in a row. Day placed sixth last week, fourth at the Memorial and seventh at the Workday Charity Open.
Lastly, don't forget about Tiger Woods (+2500), who will be in the field. Some bettors might want longer odds on Woods based on how he's played of late. He finished 40th at the Memorial and 68th at the Genesis Invitational, so it's not as if he comes into this event with much momentum. He has also missed the cut at three of his last four PGA Championships. Nonetheless, Woods has that type of magic where he can make it happen – assuming his back holds up.