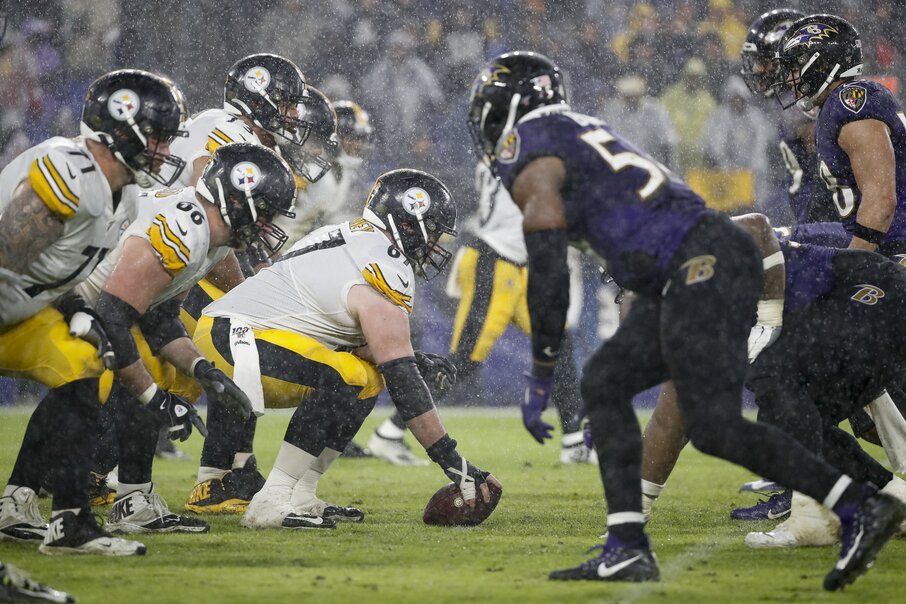 The Cleveland Browns lost star wide receiver Odell Beckham Jr. for the season as he tore his ACL last Sunday. Even so, the Browns managed to eke out a win and are now 5-2 heading into Week 8. They'll host the 3-3 Las Vegas Raiders in one of the key showdowns of the week, so let's take a look at that and a number of other big contests.
Las Vegas Raiders @ Cleveland Browns
Odds: Browns -2.5
The Las Vegas Raiders are coming off of a thrashing at the hands of the Tampa Bay Buccaneers and now head to Cleveland to take on the Browns. The Raiders have been up and down all season long but were mostly down in their 45-20 loss last week.
In the Bucs game, Las Vegas unable to get any type of rushing attack going, taking 24 attempts for only 76 yards and no touchdowns. They were also only able to muster 284 yards through the air as well. However, they get a far easier test this week against the 21st ranked Cleveland defense.
New Orleans Saints @ Chicago Bears
Odds: Saints -2.5
The Saints seem to be getting their offensive rhythm back and have been doing it without their All-Pro receiver Michael Thomas, who has missed all but one game so far this season.
New Orleans continued to find ways to put up points despite their numerous injuries across their offense and look to do so again against this eighth-ranked Bears defense.
San Francisco 49ers @ Seattle Seahawks
Odds: Seahawks -3
Despite all of their injuries, the 49ers have remained competitive in the race for the division title. While they have sorely missed Raheem Mostert, they have still gotten great play out of their other running backs. They lost even more bodies last Sunday, though, as they'll now be without Deebo Samuel and Jeff Wilson Jr.
The Seahawks are fresh off their first loss of the season. We'll see if they can rebound and maintain their top spot in the division.
Pittsburgh Steelers @ Baltimore Ravens
Odds: Ravens -4
This is arguably the biggest game of the week as two AFC powerhouses will be battling it out for first place in their division. The Steelers are currently undefeated and have played outstanding football on both sides of the ball. Their defense is currently ranked No. 1 in the league despite losing their middle linebacker Devin Bush for the season to a torn ACL.
The Steelers defensive unit will have its work cut out for them this week against the No. 1 rushing offense in the NFL. The Ravens will be rested for this one as they are coming off of their bye.
Los Angeles Chargers @ Denver Broncos
Odds: Chargers -3
The Chargers have officially found their quarterback of the future in Justin Herbert. The rookie threw for 347 yards and three touchdowns without an interception in their 39-29 victory over the Jacksonville Jaguars last Sunday.
Herbert will face a tough test this week against the ninth-ranked Denver defense. However, the Broncos have been terrible on the offensive side of the ball as they rank 28th going into this game.