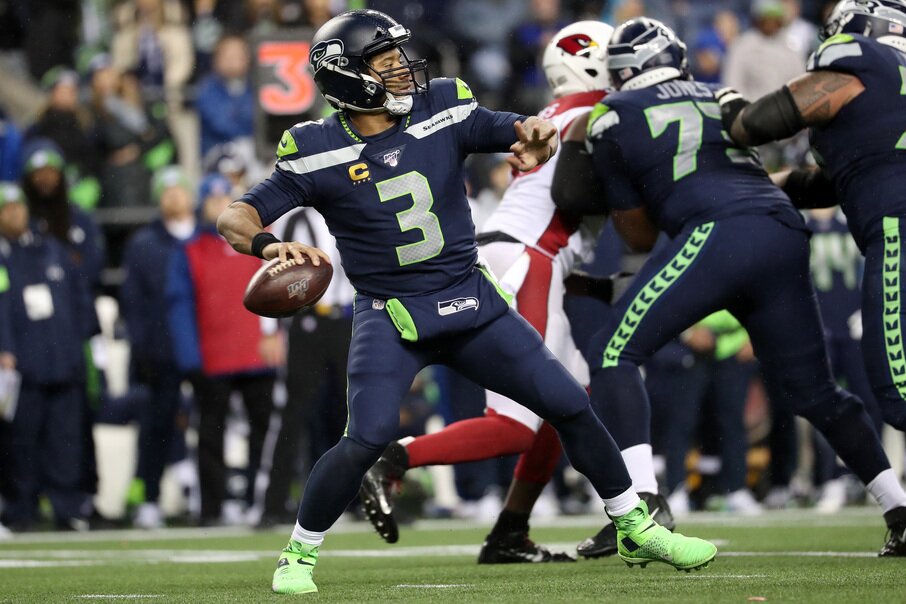 After a week filled with shocking upsets, we shift our focus towards Week 7 of the 2020 NFL season. There are some great games lined up for this week, so let's take a look at five of the most interesting contests.
Pittsburgh Steelers @ Tennessee Titans
Odds: Steelers -1.5
Both of these teams come into this game undefeated. The Steelers looked exceptional in their last game, winning 38-7 over the Cleveland Browns. Meanwhile, the Titans were able to get a 42-36 overtime win against the Houston Texans in a game that saw Derrick Henry rush for 212 yards. Pittsburgh's defense currently ranks second in the league in stopping the run, allowing only 66 rush yards per game.
They will have to do a great job at slowing down Henry if they want any chance at controlling the time of possession. The Titans on the other hand will need to step up their 28th ranked pass defense to try and contain a Steelers offense that's come to life.
Seattle Seahawks @ Arizona Cardinals
Odds: Seahawks -3.5
Seattle is coming off of their bye week but will be heading over to Arizona to take on the inconsistent Cardinals. The Seahawks have been on fire on the offensive side of the ball, as they are sixth in the league in average passing yards per game and 17th in rushing yards per game. However, they rank dead last in passing yards allowed per game and have sorely missed the presence of their all-pro safety Jamal Adams.
Luckily for them, Adams should be all ready to go in this game and should hopefully give that defense a much-needed boost. If not, then Kyler Murray and this Cardinals offense could be a tricky opponent.
Tampa Bay Buccaneers @ Las Vegas Raiders
Odds: Buccaneers -3
The Buccaneers shocked a lot of people last week after blowing out the previously undefeated Green Bay Packers 38-10. The were able to force Aaron Rodgers into two interceptions, one of them being returned for a touchdown, after Rodgers had not thrown an interception all season long.
Meanwhile the Raiders were on a bye week, so we haven't seen them since their big win over the Kansas City Chiefs.
San Francisco 49ers @ New England Patriots
Odds: Patriots -3
The San Francisco 49ers continue to be incredibly inconsistent. They were able to beat the Los Angeles Rams last Sunday by a final score of 24-16. It was a game where Jimmy Garoppolo threw three touchdowns and finally looked healthy.
Meanwhile, the Patriots were unable to beat the Denver Broncos in their last game, losing 18-12. The Patriots will need to attack the injury-riddled 49er defense with their second-ranked rushing defense.
Chicago Bears @ Los Angeles Rams
Odds: Rams -5.5
The Bears just keep proving the doubters wrong. The have now moved up to 5-1 on the year and hold first place in their division. They will play a 4-2 Rams team that struggled in their last game, which was one of the few teams we've seen them labor offensively this season. This will definitely be an interesting game as each team has had their share of adversity this year.
The Bears will need to get their 28th ranked offense going a little bit in order to take some pressure off of their elite defense, which ranks seventh in the NFL. Meanwhile the Rams rank fifth in the league in total defense, so this game is bound to be a low scoring affair with both teams struggling to put up points.