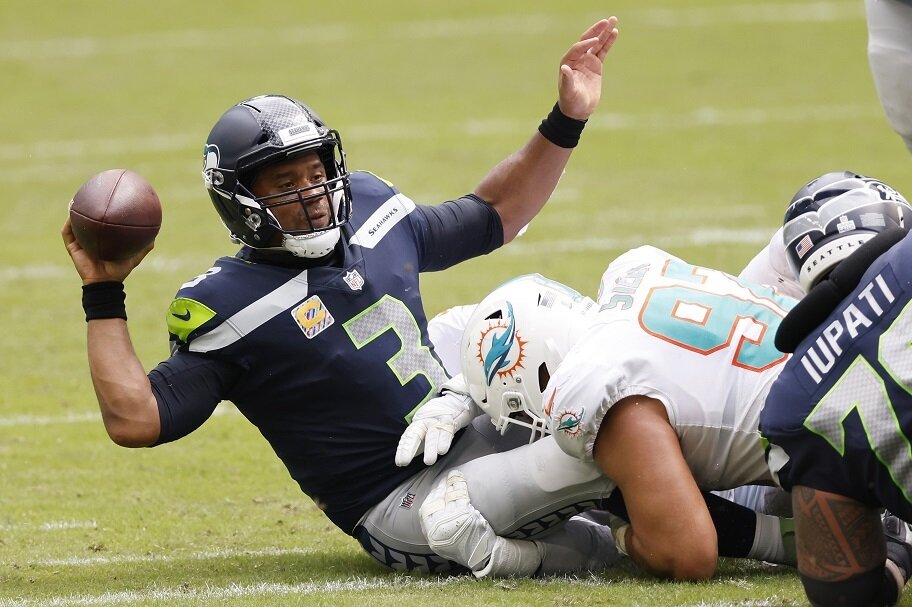 Another week of NFL action down as we begin to head into Week 5 of the 2020 NFL season. COVID-19 took a bite out of Week 4 but hopefully this week goes off as scheduled. Here's a look at some of the best games we're looking forward to:
Minnesota Vikings @ Seattle Seahawks
Odds: Seahawks -7
The Minnesota Vikings were finally able to get themselves into the win column last week with their win against the Houston Texans. Running back Dalvin Cook ran for 130 yards on the ground and two touchdowns to put them over the top.
The Vikes will need an equal performance if they want a chance to take down one of the hottest teams in the league right now in the Seattle Seahawks. Russell Wilson has been MVP-like so far, throwing 360 yards and two touchdowns with one interception last week. We'll see if he can shred the inexperienced Vikings secondary.
Los Angeles Chargers @ New Orleans Saints
Odds: Saints -7.5
The Los Angeles Chargers seem to have officially found their franchise quarterback. Rookie sensation Justin Herbert delivered yet another strong performance even in their loss to the Tampa Bay Buccaneers.
Herbert threw for 290 yards to go with three touchdowns and only one interception. However, they weren't able to capitalize on their 24-7 lead and eventually lost the game thanks to Tom Brady throwing five touchdown passes. We'll see if they can rebound against the Saints, who dug a 14-0 hole early in Detroit last week but roared back to an easy win.
Indianapolis Colts @ Cleveland Browns
Odds: Colts -2.5
The Indianapolis Colts come into this matchup on a three-game winning streak, but so is their opponent this week in the Cleveland Browns. The Colts' success is mostly due to the fact that their defense is defending their opponents at a very high level as they lead the NFL in total defense. In their last three games, they allowed the Minnesota Vikings to score 11, the Chicago Bears to score 11 and the New York Jets to score seven.
Now they'll have a tough task in front of them against the Browns, who scored 49 points this week and are 3-1 for the first time since 2001. They lost running back Nick Chubb (on IR for the next few weeks) but still ran for 307 total yards last week. We'll see if they can roll again in this spot.
New York Giants @ Dallas Cowboys
Odds: Giants -9.5
Everyone expected the Giants to be bad. That's exactly what they are at 0-4. However, nobody expected the Cowboys to be this bad. Dallas is 1-3 and quite frankly, is lucky to have that one win as they had to come back from 20 points down to the Atlanta Falcons to earn the win.
The Cowboys' offense has been electric, so we'll see if they can lead the way against a Giants team that isn't playing well on either side of the ball right now.
Las Vegas Raiders @ Kansas City Chiefs
Odds: Chiefs -12
The Raiders have fallen back down to Earth with back-to-back losses after starting 2-0. While they have a lot of talent on their roster, they can't seem to correct their constant fumbling issue. Specifically, Derek Carr, who lost two fumbles in their Week 3 game as well as another lost fumble in their Week 4 matchup.
The Raiders can't make mistakes like that if they want to compete with the Super Bowl champs on the road.